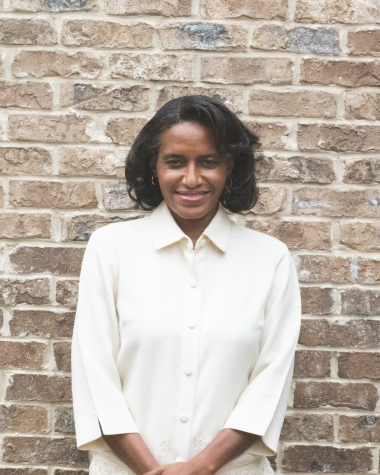 Nicole Bailey-Covin is the Engagement Coordinator and Reporter for the Center for Collaborative Journalism (CCJ) at Mercer University.  Nicole comes to Mercer with a versatile background of experience including: online content, broadcast news, and photography.
Nicole has more than 12 years of experience as an on-air news reporter. As a writer and producer, she coordinated university broadcasting. For more than seven years, she worked for several national online websites.  
Nicole earned two Georgia School Nutrition Association Media Awards, and was a featured reporter on an A & E Television Network series of
American Justice
. 
She covers stories, and works with CCJ's Media Partners on Community Engagement Projects. Nicole is dedicated to the success of Mercer students under the Engage CCJ programs.
She graduated from Shorter University with a B.A. Degree in Communication Arts, and a Concentration in Mass Media. A native of Macon, Georgia., Nicole has lived in several Georgia cities with her husband and two children. She is a professional photographer and enjoys listening to jazz music. 
Nicole Bailey-Covin
Jan 12, 2021

Mercer Students on Living King's Dream

(Story/Media)

Dec 18, 2020

Charities Surviving Christmas Despite COVID

(Story/Media)

Dec 14, 2020

Taking the Virtual World into 2021 and Beyond

(Story)

Dec 02, 2020

Voting in the 2020 Presidential Election

(Media)

Nov 30, 2020

The Zoom Experience

(Media)

Nov 25, 2020

COVID-19 "Send them Home Safely" Program

(Media)

Nov 19, 2020

COVID Safety During the Holidays

(Story)

Nov 18, 2020

Cost of COVID: Impact on Addiction Recovery

(Story)

Nov 12, 2020

On The Table Conversation Brings Community Together

(Story)

Oct 20, 2020

Mammogram Marathon Participation Equals Breast Cancer Victory

(Story)

Oct 16, 2020

What You need to Know about Absentee Ballots

(Story/Media)

Oct 14, 2020

Food Insecurity and the COVID Impact

(Story/Media)

Oct 09, 2020

Mobile Food Pantry Continues to Meet Needs

(Story)

Oct 08, 2020

COVID-19 Vaccine Development and Public Opinion

(Story)

Oct 08, 2020

Fighting Influenza with Drive-thru Flu Clinics and Masks

(Media)

Oct 07, 2020

Mercer students, faculty navigate COVID-19 complexities in shortened semester

(Media)

Oct 05, 2020

COVID Couldn't Rain on Their Pink Parade

(Story/Media)

Sep 25, 2020

What Ruth Bader Ginsburg's Work Means, Mercer Student Reflects

(Story)

Sep 23, 2020

Noted Attorney To Share Message with Mercer Students

(Story/Media)

Sep 17, 2020

Bibb Schools Provide Meals During Virtual Learning

(Story)

Sep 17, 2020

Cost of COVID: Project Launch 2020

(Story)

Sep 11, 2020

Fighting Crime and Poverty in West Macon

(Story/Media)

Sep 07, 2020

Mercer University Marching for Equal Justice

(Story/Media)

Sep 03, 2020

 Bracing for a Bad Flu Season While Still Fighting COVID-19

(Story/Media)