The Macon Newsroom & CCJ
The Center for Collaborative Journalism is a partnership among Mercer University's Journalism and Media Studies program, The (Macon) Telegraph, Georgia Public Broadcasting and 13WMAZ. Mercer also has its own low-watt television station WMUB and partners with ESPN3 to provide sports coverage and reporting and run  The Macon Newsroom. CCJ's mission includes educating the next generation of journalists and improving information access in the local community.
Debbie Blankenship
Director | Professor of Practice
Debbie Blankenship studied graphic communications and psychology as an undergraduate and received her graduate degree in Mass Communications from the University of Georgia. At Georgia, she was news editor of the award-winning, five-day-a-week student newspaper The Red & Black. She went on to work for publications in South Carolina and Georgia and won awards in news and feature writing in the annual state press association competitions.
She later worked for former U.S. Congressman Jim Marshall, D-Ga., and specialized in veterans' issues while continuing to freelance for Macon-area publications.
Blankenship joined the Center for Collaborative Journalism in 2013 as journalist in residence and newsroom coordinator. She coordinated and produced stories for the Center's first community engagement project, "Macon in the Mirror." The project won numerous awards including first place in the Community Service category and second place for Best Online News Project. "Macon in the Mirror" also was a finalist for the McClatchy President's Award for Journalism.
Blankenship currently teaches core journalism-production classes and oversees student work in our partner newsrooms.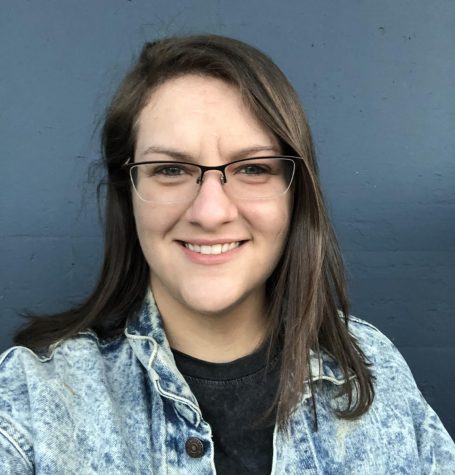 Laura Corley
Civic Journalism Fellow
Laura Corley is reporting on topics of public health and education in Bibb County. Laura is also a reporter for The Current and received a Doris O'Donnell Fellowship Award in 2021 to execute an enterprise reporting on Superfund sites in Coastal Georgia.
Laura has worked as an investigative reporter in her home state since 2014 and has covered a range of topics including public safety, government, business and education.
At The (Macon) Telegraph, Laura used open records requests to shine light on the shadows of police misconduct, government salaries, suspicious political connections and more. Her bylines also have appeared in The Douglas County Sentinel, The Atlanta Journal-Constitution, Georgia News Lab and Georgia Public Broadcasting.
The Forsyth native was named the state's Emerging Journalist by Georgia Press Association in 2016. She is also one of the Center for Collaborative Journalism's inaugural graduates, completing her journalism degree from Mercer University in 2014.
Marquiez Cornelius
WMUB Programming Specialist
Marquiez Cornelius started his career in 2005 when he was hired as the graphic specialist for 13WMAZ. Over the next two years he would work as a Camera Operator, Master Control Operator, and Video Journalist. In 2008, Marquiez attended Full Sail University where he received a Bachelor's Degree in Film Production and received honors including one in Post Production/Visual Effects. After Graduation he went on to work for WGXA Fox24/ABC16. He later worked as a Creative Services Producer, winning multiple Addys in Commercial Production from the Middle Georgia Addy Association. He has produced promos for shows such as "Empire," "Gotham," "Family Guy" and many others. He's also has done Commercial/Voiceover work for companies such as Ford, Nissan, Nabisco, T-Mobile and many others. In 2017 he was offered a Media Coordinator position for 41NBC, where he oversaw productions of events for Super Bowl 52, Nascar, The Masters, The Winter and the 2020 Summer Olympic games.  He also owns a small digital production studio, in which he hopes to build Macon Georgia's first Film Studio.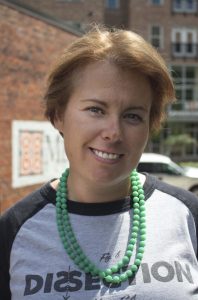 Meg Donahue
Project Specialist
[email protected] or 478-301-2907
Meg Donahue is project specialist at the Center for Collaborative Journalism and helped launch the Center in 2012.
Donahue has been a freelance journalist for over a decade, writing and editing for local, regional and international publications. Her experience encompasses hard news, entertainment, fashion, dining and sports reporting, research and feature writing for publications as diverse as Patch, Atlanta Magazine, Paste Magazine, Newcomer Magazine, Forsyth Herald and John's Creek Herald.  Donahue has also been active in social media and digital technology for most of her career.
Meg graduated from Georgia State University with a B.A. in Creative Writing. After graduation, she lived in London while interning for Tatler Magazine (the world's oldest magazine).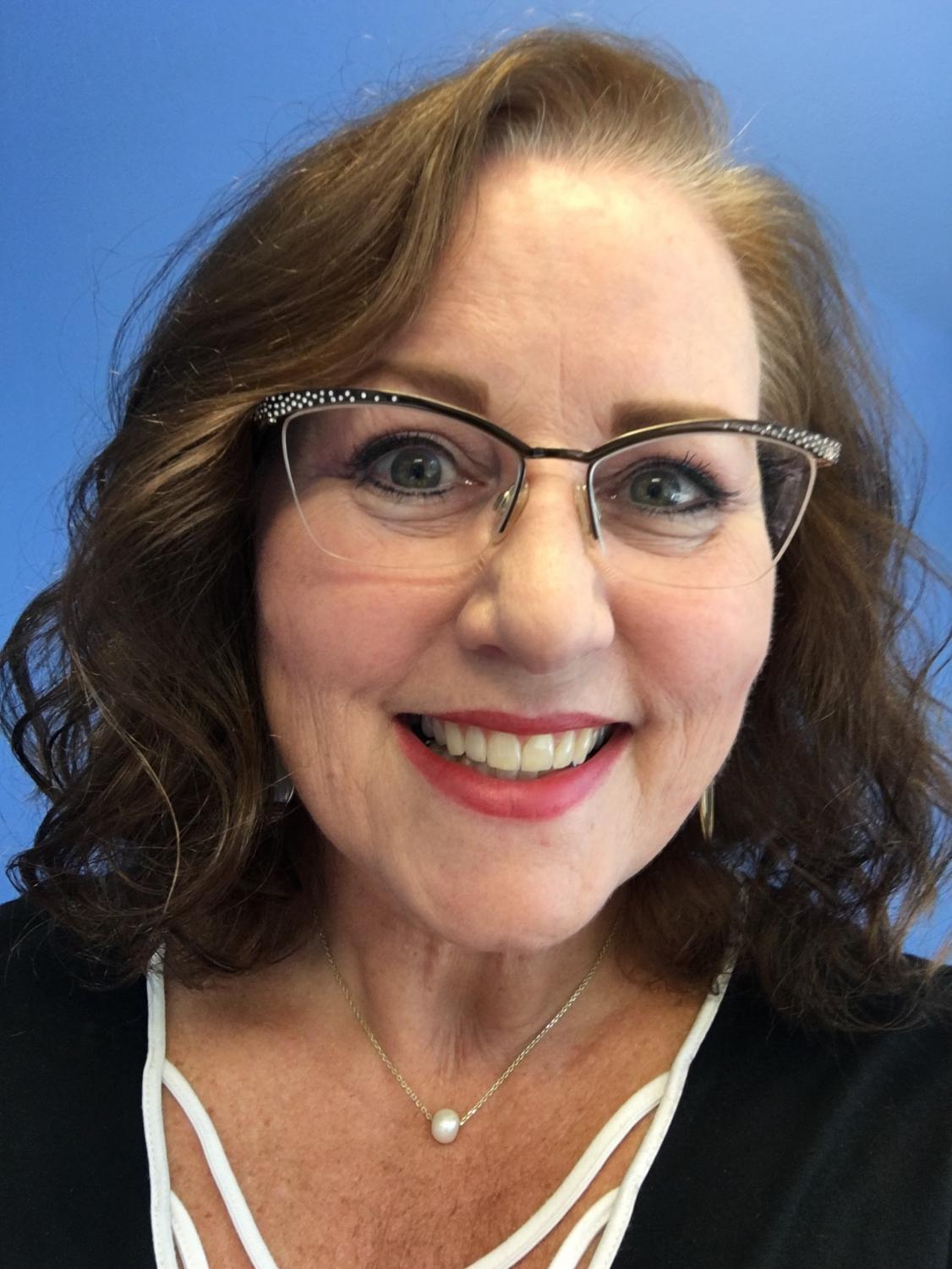 Liz Jarvis Fabian
Civic Reporting Senior Fellow
Veteran multimedia journalist Liz Jarvis Fabian has been on the frontlines of the headlines in Middle Georgia for more than 35 years. The former hurricane chaser and news anchor for The Weather Channel won numerous awards for spot news and writing both hard news and feature stories. In 2017, she was chosen by the Associated Press as Georgia's Best Beat Reporter from among the state's leading newspapers for her extensive live coverage of Hurricane Irma. Fabian has worked at all of Macon's television stations in a variety of roles including news anchor, managing editor, reporter, weathercaster, producer, videographer and editor.
A native of New York's Long Island, Fabian moved south with her family to Milledgeville, Ga., while she was in high school. She began studying journalism at Georgia College where she received a Bachelor's degree in English with a minor in speech and drama.  She wrote for the campus newspaper, the Colonnade, and served as morning news director for the WXGC radio station.  Although she began working in television before graduation, her radio skills would later come in handy anchoring nightly newscasts for WSB radio in Atlanta and for the Mix in the Morning and NewsTalkCentral morning shows in Macon.
While at WMAZ-TV, she earned numerous accolades for her live reporting during the Great Flood of '94 and was recruited to provide satellite coverage of the aftermath of the Centennial Olympic Park Bombing for the Gannett (Tegna) broadcasting network. Before joining the Center for Collaborative Journalism, she served as The Telegraph's premiere multimedia journalist and its first social media interactivity editor.  Her on-scene reporting of the Pactiv packaging plant fire and videos from the 2008 Mother's Day tornado outbreak helped earn President's Awards from the McClatchy corporation.  Liz considers her greatest honor to be nicknamed by her broadcast colleagues as "The most trusted journalist in all of Middle Georgia."
Tanya Ott
Journalist in Residence | Professor of Practice
Tanya Ott joined the Center for Collaborative Journalism in 2021, after a 30-year career as a reporter, host, and news manager at public radio stations in Florida, Colorado, Alabama, and Georgia, where she was vice president of news and radio at GPB. Her stories have aired on NPR, Marketplace, The Pulse, BBC, and elsewhere. She's a former fellow with the Association of Health Care Journalists and Rosalynn Carter Mental Health Journalism Program.
Ott has trained journalists in more than 120 public media newsrooms and taught journalism at the University of Florida, the University of Alabama, and University of Alabama at Birmingham.
She hosts a business and technology podcast for Deloitte, was the founding senior producer of Allrecipes' "Homemade" podcast and wrote/sound designed the "Following Harriet" and "Alabama Civil Rights Trail" podcasts.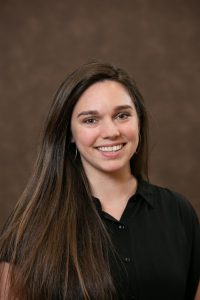 Evey Wilson
Journalist in Residence | Professor of Practice
Evey Wilson in a journalist, photographer, and video producer. She studied Photojournalism and Religion at the University of Georgia and then worked as a photojournalist at a small, family-owned newspaper in Northern Indiana. Wilson got her Master's from UNC-Chapel Hill as a Roy H. Park fellow, studying short documentary filmmaking and web design to give herself more tools to tell stories for the web. She made films for the Southern Coalition for Social Justice and was recruited to work on a national criminal justice campaign for the AFL-CIO. Wilson spent nearly three years in Washington, DC working as a producer at the Pulitzer Center on Crisis Reporting where she shot short documentary films, facilitated education programs, curated exhibits in DC and New York, designed their most popular e-book Flight from Syria, and launched and grew our Instagram to more than 60k followers. For the past two years, she has freelanced in the Southeast, working for clients like the New Yorker, WABE, and Instagram.