Bibb County students maximize workforce training opportunities
A positive side effect of COVID-19 and people not returning to work immediately has been the unusual wave of well-paying employment opportunities for high school and college-age students. Those who have been willing to pick up some extra training have earned significant gains. 
James Jordan, 20, is one of those individuals who started training for the job he currently holds when he was still a student at Westside High School.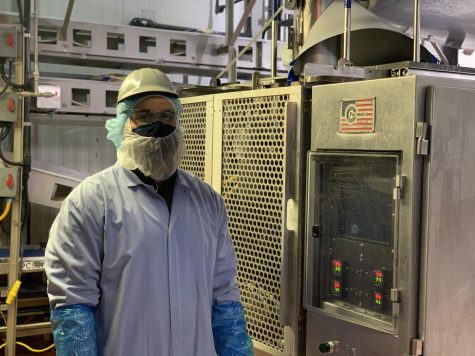 Chances are you have seen Jordan's work in the frozen food section of Walmart or Kroger because he operates meat pack-bagging machinery for the Perdue Farms Perry Cook facilities on Hwy 247. 
Jordan said while in high school he understood that keeping work focused would pay off.
"It felt like I was on the right path, and all the hard work I put in, it would lead somewhere to me getting a full-time position," Jordan said.  
Jordan's opportunity began with completing the Industrial Maintenance Pathway training under Internship Bibb and through the partnership with Perdue, Hutchings Career Academy, and Central Georgia Technical College. 
Jordan then jumped at the additional internship opportunity offered to him by Jon Heard, Senior Industrial Engineer for Perdue.
"He basically was offered the internship while he was in school. COVID and all this stuff hit. Classes kind of went to the virtual from there," Heard said. "He started the internship in April of 2020, and he was really one of the fortunate students able to land a job right out of high school."
Despite the COVID climate, Jordan kept safe and was grateful the opportunity was extended during the pandemic. 
"It felt amazing to me," Jordan said.  "Because even with everything that was going on in the world…then with the internship and technical skill, I was still able to learn. You know it was a blessing to me. " 
Jordan is among the record number of students who participated in the Internship Bibb program and found either employment or summertime apprenticeship opportunities.
According to Bibb County's Hutching Career Academy, current job placement for students in the Healthcare and Culinary Arts pathways were among the highest placement areas with the number of placements this year exceeding previous years.
Since businesses were looking to fill positions left empty by the impact of COVID, as well as hoping to find skilled labor for those vacant spots, these student's job opportunities multiplied quickly.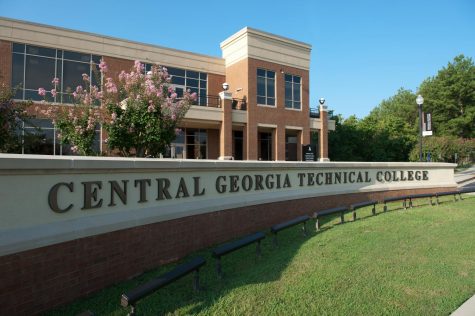 Dr. Cassandra Washington, executive director for Bibb's College and Career, Technical Agriculture Education(CTAE), and CEO of Hutchings Career Academy, said students gaining certifications and credentials have done extremely well. For example, healthcare placements jumped to a record 90% rate this year.
"There has been tremendous growth…normally it is competitive, where we have a good number of kids, but this year the opportunities have been endless for the students," Washington said.
Another advantage for these students has been the pay increases.
"Normally, for example, the kids in the hospitality industry could make anywhere from $9 an hour to $12 an hour depending on what position they were in," Washington said.  "But what you are seeing now is a solid $12 to $15 dollars going easily, with no problem."
As for students trained and ready to work, educators say this pandemic summer hiring has actually opened the door to businesses now willing to take a chance on high school students or fresh out of college graduates. 
"Students have provided consistency, students have provided that level of trust now,  Washington said.  "I think companies are seeing that might have been the missing link for them. Students are coming out with a lot more skills. They are coming out really ready to work."
 As for James Jordan, he is among the young workers who secured a good-paying job with benefits, and a guarantee that he will not get bumped out of his position by a returning worker.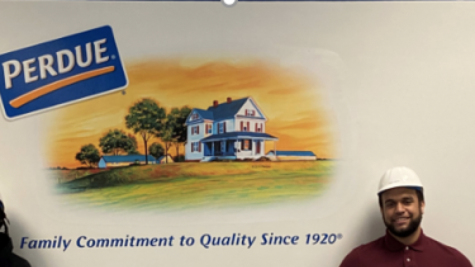 "He hasn't missed a day of work and for someone that has taken on that responsibility of being 19, 20 years old at the time," Heard said. "It is a pretty solid feat and it shows the maturity that this young man has about himself." 
Heard said with James' skill level he has already moved up the ladder and promoted to a Second Level Operator.
Jordan's words of wisdom to rising high school seniors are to work really hard and not to be afraid to take on new opportunities.  
"No matter where you come from, or what race or background you come from, good or bad,  we can all succeed in life," said Jordan. "We  just have to have mentors or leaders to push us to get somewhere better for ourselves, even if we don't see it at that time."
Bibb County's CTAE programs and business partnerships offer more than 20 pathways with a list of career clusters where students can earn a variety of certifications.