COVID Couldn't Rain on Their Pink Parade
October is Breast Cancer Awareness Month and breast cancer survivors were the guest of honor in a special parade around The Medical Center, Navicent Health on Friday, Oct 2.  It was the Care-A-Van parade that featured 42 survivors from across Central and South Georgia. Due to COVID safety concerns, organizers came up with the outdoor parade idea to make sure they could safely celebrate the survivors.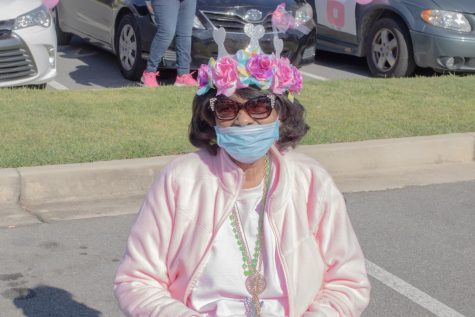 Each participant's car was decorated by members of the Breast Care Center, Peyton Anderson Cancer Center Team, Navicent nurses and Navicent volunteers. Each car displayed the number of years the survivor was free of breast cancer, ranging between a few months to 31 years. COVID could not stop this Paint the Town Pink event, which is one of the many scheduled activities for Breast Cancer Awareness Month. Paint the Town Pink is a more than a decade old event. Deloris Middleton led Friday's parade as a 30 year breast cancer survivor who also celebrated her eightieth birthday on September 8.