Just Do It. (Best in Show 2017)
After trying out sports, Alex Good realized that they were not for him. Instead, the 13-year-old invested his time into pursuing music.
"All the guys play sports and I don't. Tried them. Hate them. So kids think I'm stupid and I get bullied for that," he said.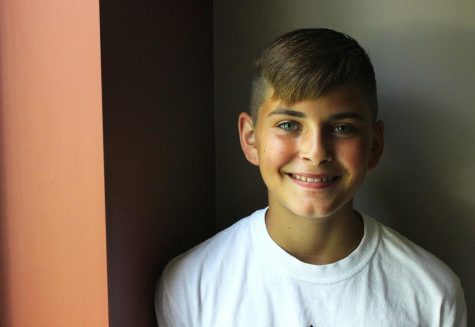 Good constantly was trying to get away from the bullies. He moved schools several times in hopes of things getting better.
"I've been bullied at every school I've been too. I was even threatened to be punched in the face, thank God for that teacher," he said.
Pushing through this hardship, Good made his music an outlet for his feelings.
"I don't care, I don't quit, I just make my own music. Just do it," Good sang. He transcended his struggles with bullying in his new song "Just Do It."
"People say you can't do anything, but even if you're scared of you who you are, you can do it. If you're bullied don't listen to them, if you know you can't, just do it. Try it, try something new," he said.
Initially he began his music career as a pianist. After a couple years of playing, his passion faded as he decided to focus on singing instead. This transition was made possible with Otis Music Camp.
"I've always liked music since I was a little kid, I loved Justin Bieber's Baby — that's like the first song that I really understood."
The camp requires every musician to compose a new, original song. Good received structured criticism from his instructors to apply in his writing and his preformance.
"I don't know what I want to write, I just want to write," he said.