Songwriter Finds Hope in Music (Award Winner 2017)
SaVana Cameron, 31, never expected her future to include college.
"My teachers would write home to my mom that I was daydreaming in class all the time," Cameron, a coach at the Otis Music Camp, said. She had a, "colorful childhood," having dyslexia, epilepsy, and family members with addiction issues.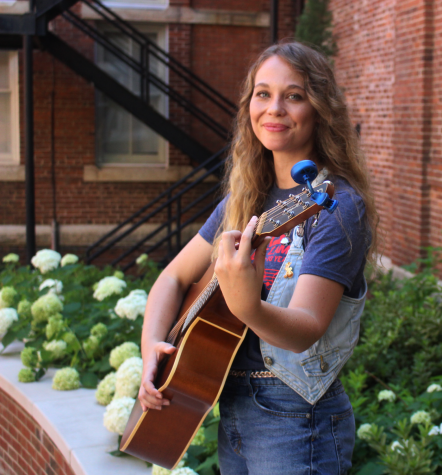 She needed an escape.
"I kinda found music, I would say, on my own," Cameron said. "When I'm having a hard time, or something's going on with friends and family, it's kinda an outlet for me." She continued music with an unclear path.
When Cameron was younger, she discovered her voice.
"I had no idea I could sing, actually," Cameron said.
After high school, she participated in choir and Theater Macon and wrote original music, but she wanted more. "I decided one day that I wanted to do this professionally, and no one was going to keep me from going to college."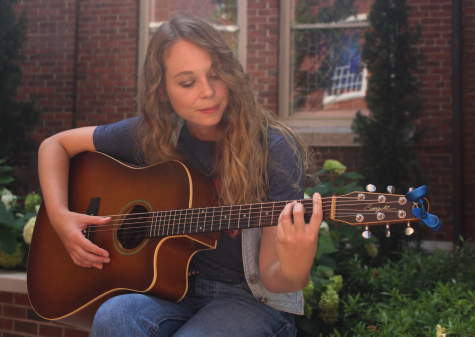 Wesleyan College, an all-female school, became Cameron's home and matched her beliefs. "I think it's very important for women to know that they're important, they're empowered, and they're strong, and they can do anything they want."
Her classmates were her foundation. "It's a bunch of strong, independent women, and we support one another. I just think that's very, very important because, you know, we are the future."
"It's never too late to do what you're inspired to do."
Her professors at Wesleyan set an example of the future she could create. "I have a great guitar teacher who, you know, inspires me every single day. The girls there — the sisterhood, I think that's the most inspiring," she said.
Cameron organized Women with Purpose, a music event with eleven female performers, and the $700 they raised went to the Safe House of Central Georgia. Her desire to give to the shelter came from, "personal experience, friends and family that I've seen be victims of domestic violence."
"It was wonderful just to see this circle of women coming together. They were bringing awareness to a situation, they were inspiring one another, they were there for one another," she said.
Cameron also coaches children at the Otis Music Camp. "We're providing an outlet for them to get their feelings out," she said. "I think that's one of the most important things you can have."
Cameron never expected the future she's living, but then again, expectations are often exceeded. "It doesn't matter how old you are," she said. "It's never too late to do what you're inspired to do."