Working to Understand the Past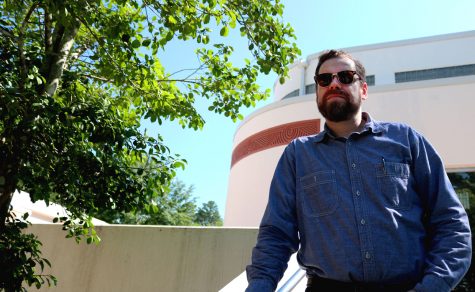 The site of the Ocmulgee Mounds were first visited by humans more than 10,000 years ago.
Matthew Jennings, a local historian, said he is determined to preserve what he calls the many layers of human history that lie within the Ocmulgee Mounds National Historical Park.
Jennings, a professor of history at Middle Georgia State University, was born in Georgia, but moved north to Illinois at the age of 5. He first visited Ocmulgee in 2000, when it was simply a historic monument.
"(Native American history) is a crucially important field but also not terribly well understood," Jennings said. "I thought that if I could help to bring sort of understudied stories to light then that would be a valuable contribution to the field."  
Jennings said the area around Ocmulgee was vacated in the early 1800's when Creeks were forced to leave the area because of federal treaties. The land was used for farming and Jennings said two railroad cuts "destroyed countless artifacts." "Non-native people did an absolutely horrific job of maintaining the site," Jennings said.
He returned to Georgia in 2007 to pursue a career in teaching.
"Native American stories in American history are some of the best stories in early American history, and history is really nothing without stories," said Jennings, who specialized in Native American history during his studies.
He visits Ocmulgee regularly since moving to Macon and has a particular appreciation for the site.
"It's a homeland, a political center, a site of recreation. It functions on so many different levels and has meant so many different things to so many people over the years. It's really extraordinary," Jennings said.
His love for the site has not been restricted to the classroom. In 2018, Jennings co-authored Ocmulgee National Monument: A Brief History with Field Notes with Gordon Johnston.
"It combines the history of this national monument with really brilliant creative work done by Gordon," he said.
Jennings also appreciates Ocmulgee for the effect that it has on visitors.
"It has something for everybody. It's got a great museum. It's got a lot of walking trails," Jennings said. "My family has been coming here since 2007 off and on."
Jennings understands the difficulties that are associated with his chosen field of study, but he asks his students to persevere, regardless.
"History is really, really hard to do well. But, the fact that it's really hard to do well is not an excuse, and not a justification, for not trying to understand the past in all its beauty, and all its tragedy, and all its grandeur," he said.