Well Rounded Rapper (Award Winner 2017)
Most campers who enroll in the Otis Music Camp are determined to make their music into a lifestyle. For one camper, however, named Clinton Watson, music is just one passion in his list of many talents.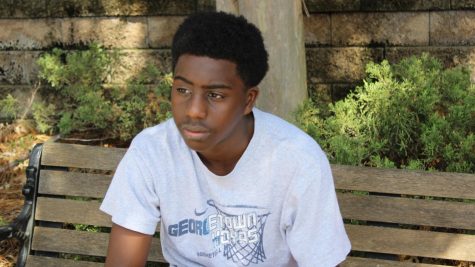 "I think my voice is my instrument because I was never into playing an instrument," Clinton said.
Clinton, who goes by CJ, is a rising freshman at Mount De Sales Academy in Macon, Georgia. He does not play any instruments, but excels in rap music. At the Otis Camp, Clinton is enrolled in the rap class and is learning ways to improve his rapping and writing. While a rap career is not his top choice, it may be a possibility one day.
"We all have fun personalities and we like to have fun," he said.
Regardless of the career choice Clinton decided, his future is only a bright one. Clinton's current goal is to become a professional basketball player.
He also said he was interested in engineering. After spending a month at Morehouse University, Clinton learned to fix minor cracks in cell phones and has even made a business out of it, charging $100 a repair.
A final career possibility for Clinton would involve following in his mother's footsteps. Clinton's mom is a doctor and with her influence; he may end up in a medicine field.
Even though Clinton's future is currently unclear, it is guaranteed that he will give his all in the pathway he does choose.
"Keep on going because if you are doing something, you will have confidence." Clinton said," If you believe in yourself you can be great."