Humility Continues Legacies
When Justin Andrews was a kid all he knew was that his grandfather sang, but later in life he came to the realization that his grandfather is Otis Redding, the King of Soul. The King of Soul's legacy is carried on by Andrews and the Otis Redding Foundation.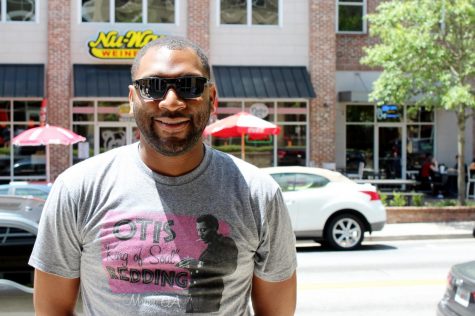 As a part of the foundation and the Otis Music Camp, the majority of people would assume that he is musically inclined, however, Andrews claims he "can only make noise". With working at the music camp since its establishment in 2007, Andrews spreads the love of music and brings together young musicians to help give the students new opportunities.
"It's great to see the confidence level build with these kids… I think without this camp some of those confidence levels would never be there," he said.
Andrews stated that when his mother, Karla Redding Andrews, came to speak at his high school, Mount De Sales, she pointed him out and he was embarrassed. "We were sitting in the gym as part of a Black History Month Celebration. So, my mom shows up, and she shows up to speak for Black History Month, so she gets up there and goes 'My name is Karla Redding Andrews and my dad is Otis Redding' and then she hits them with 'My son Justin is a freshman here…'" Andrews said while laughing.
Andrews does not play music, however he still impacts music by helping younger musicians. In helping younger musicians through the Otis Music Camp, he sees potential within the youth that attends the camp. He pushes on this potential to help them create their own music and build confidence in each individual.
Although music is not Andrews' strong suit, he still spreads the love and legacy of Otis Redding through the Otis Music Camp and the Otis Redding Foundation.