Overcoming grief with the power of music
"I guess it just came naturally as a three-year-old to sit at the piano and try to play something," said fifteen-year-old Austin Herriott, who is attending the Otis Redding Foundation's music camp.
Herriott is inspired by and related to Otis Redding, one of the greatest singers in American history, so it's no surprise that Herriott is musically inclined.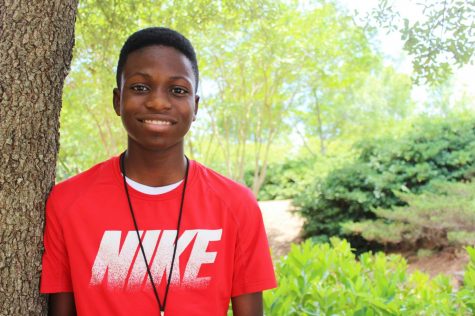 He started piano lessons at the age of five, and due to his success at piano, he began learning cello in third grade and trumpet in fifth grade. Though he plays other instruments, Herriott stated that these are his three dominant ones.
His talent has not always shielded him from hardships, though. When asked about any obstacles that have stood in his way of being a musician, Herriott said that the death of his cousin last year made it extremely difficult for him to continue improving as a musician.
"We had a lot of good times," Austin said, referring to his late cousin. "He was older, he was a lot older than me, so he would take me to go out to pizza. He would take me to go out and play arcade games. We played video games at home. We did everything together usually."
When asked what gave him the courage to persevere, Herriott laughed as he explained that, in a way, he wanted to become a better musician than his cousin was. "Because I know he wouldn't want me to just lay back and just stop music," Herriott said.
"Because I know he wouldn't want me to just lay back and just stop music."
Herriott's goal for the near future is to become more proficient at improvising on the piano. He hopes to pursue music as a career, but if that doesn't work out, he hopes to follow in his brother's footsteps and become a dentist while still playing music on the side.
"I look up to [my brother] because he's made a living for himself, and he does music," Herriott said.
In the past year, Herriott has been working to overcome the grief resulting from his cousin's passing.
"…I've had doubt for a long time," Herriott said. "Especially when I lost my cousin…"
During the Otis music camp this week, Herriot and a few other group members were in charge of writing a song to perform. The lyrics of the song create a message of hope for the listener. To overcome the loss of his cousin, Herriott has had to take these lyrics to heart.
Herriott said of the song that he and his group composed, "The message is like, 'Don't give up on hard times; don't give in.'"