Princess of Pearls and Profanity
Almost a century ago, Mindy Hart's great-grandmother, Inez Cowan, let nothing come between her and her sweet tooth.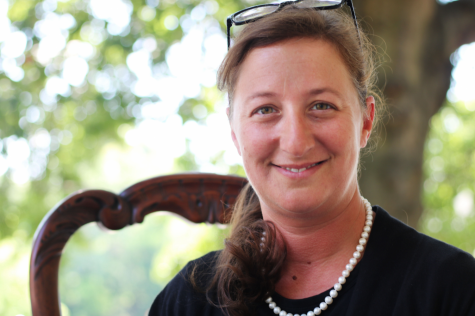 Foods like sugar were limited during the Great Depression. This altered many recipes like Inez's Hummingbird cake, but that did not stop her from making it. With scarce amounts of ingredients available, Cowan had to find other ingredients to replace those that she could not get a hold of.
"Sugar was not readily available but moonshine was," Hart says.
Because moonshine consists of large amounts of sugar, it was a good substitute for a sweetener.
Hart has been making her great-grandmother's cake for 12 years.
"I don't make it very often. It's a very very time consuming and laborious cake to make," Hart says.
The cake includes butter, flour, sugar or cinnamon, baking soda, baking powder, fresh bananas and fresh pineapple. It takes two days to create — one day for preparations and another day to actually bake the cake.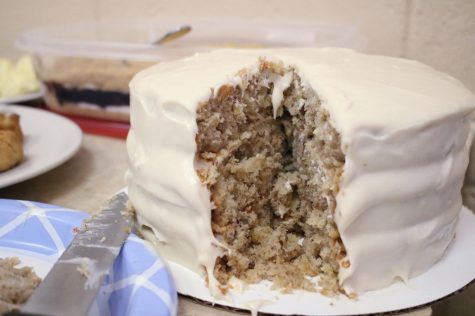 In addition to all the work that is put into making this dessert, the weather conditions must be right. High humidity, for example, can affect the structure of the cake, so Hart opts to make the cake during colder months.
Besides the basic cake ingredients, many other components were kept a secret within the family.
Having this recipe come from such a difficult era, adds to the sentimental feelings brought to Hart, her family, and even her friends.
"The people that have received one or gotten one from me are just enamored with it and the happiness that is brings them is all worth it in the world," Hart says.
This cake has been in the family for almost 100 years. "The favorite memory that the cake carries for me is just the fact that it has lasted this long," Hart says.
For many, the cake gives off a tropical taste, hence the name, Hummingbird Cake.
"It's like heaven. It's just the sweetest thing you'll ever eat," Hart says.