He didn't know beet salad would make him fall in love (Best Written Piece 2018)
Carey Pickard: He didn't know beet salad would make him fall in love. He explains his perspective on the dish and how food is important in our world.
For Carey Pickard, beet salad is more than taste and appearance. It's the dish that made him fall in love with his husband.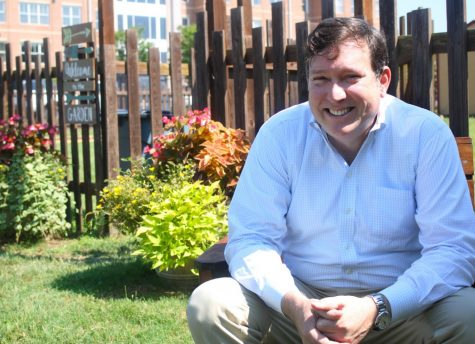 "I think I knew that I was falling in love with Chris. And so, the beet salad was sort of a tangible representation of that, I guess, of that first bite. It was just always a happy memory of our early days together and have continued on," Pickard said.
The couple live together in downtown Macon and often prepare beet salad together. The salad dressing consists of vinegar, salt, pepper, olive oil, and the couples' own personal favorite ingredient, mandarin oranges.
Their inclusion of mandarin oranges is a twist on the original Ina Garten recipe. The couple included the mandarins to bring more fun and color to the table. Pickard said it allows the red color to pop next to the mandarins in a silver bowl. The two of them share many wonderful memories together preparing the salad for their friends and family.
"Why it matters for me are the memories that the different foods evoke. So it could be a peanut butter and jelly sandwich, and it reminds you of your grandmother and the way she cut the crust off or it could be a really elaborate lamb dish that your significant other spent hours working on, but it's all about the memories that happen in the time sharing the food," Pickard said.
For Pickard, these memories are not only reminders of his relationship, but also the times spent sharing their special dish with others. He said, for him, food is a great lens to look at the world we live in and bring people together.
"For me it's about sharing the food more than it is cooking the food or preparing the food," Pickard said.