"The sparkle of the South"
Y'all. You all. It's not just a cliché Southern greeting to Molly Wilkins. It's a lifestyle.
In her younger years, Wilkins spent a lot of time figuring herself out. She went to both public and private schools as well as Mercer University in Macon, Georgia, the town her family has lived in for more than 100 years.
Growing up in Macon proved to be "interesting" for Wilkins, as she described her private school to be "sheltered" and her public school to be an indication of the cultural differences within the town.
She has bounced around many different careers, but found her true passion when she began writing and immersing herself in everything it means to be Southern, including its idiosyncratic language.
"Y'all. Of course y'all is you all, and I think we need to do a better job of embracing that really," Wilkins said. "I think my group of friends, the people I hang out with, are good about crossing cultures, genders, races, and hopefully more of us can get to that point where we can truly embrace y'all, meaning all of us, for our culture."
When she's not busy working as the editor in chief at Southern Bon Vivant and as the digital content editor for The Southern Weekend, which are both southern lifestyle magazines, Wilkins is a mother of two who spends as much time as possible embracing her Southern identity.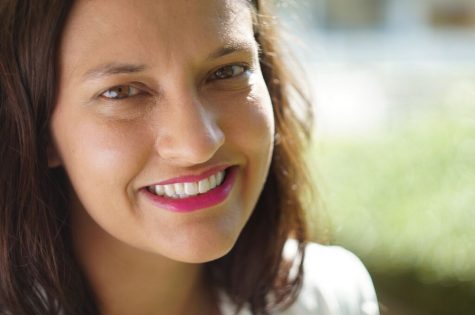 "There's different stereotypes you hear about, especially writing about Southern culture. It mostly has to do with how I talk and the food we eat and that type of thing," she said.
For Wilkins, everything tends to have a story. She believes cooking chicken the same way her grandmother did, using family china for a Sunday dinner, or wearing her grandmother's or mother's pearls is tradition.
She appreciates being able to reflect on where she came from, her heritage, and how long her family has been in the South.
Wilkins delves into what being Southern means to her, but she also realizes that it does not always mean the same thing for everyone.
"Not everybody has that same heritage they can talk about, especially if you look at African-American culture. From my understanding, it's very difficult for them to trace their lineage due to how many came to the United States," she said.
Wilkins works hard in her Southern lifestyle magazines to acknowledge all the good things about the South — things that people should remember the region by. She wants to show those from the area, as well as those in surrounding areas, that being Southern and embracing your culture is one of the best things you could do for yourself.