Breaking stereotypes
Brad Evans is a small-town guy who likes to fish, hunt, drink beer, listen to country music and wear cowboy boots.
But that is where the Southern stereotype ends.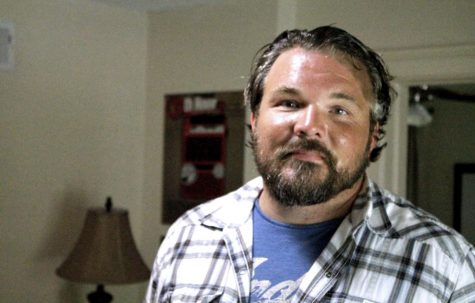 "I'd like to see my gay friends be able to get married," he said in an interview just days before the U.S. Supreme Court legalized gay marriage nationwide. "And I'd like to see pot legalized. Hopefully Georgia won't be the last on the boat with all this."
Evans grew up in the small town of Vienna, Georgia, about 60 miles from Macon. He publishes the 11th Hour, a music and entertainment newspaper. He's lived in Macon for 13 years and is married with two daughters.
"Southerners hold on to ideas even when they are not the best ones," he said.
Evans explained the people in his hometown were hardworking but held on to racist views.
"I grew up with my father being racist," he said. "If you were to meet him, the first two things he would tell you is he didn't like black people and he didn't like the Georgia bulldog. But he was also the kind of person who if you were on the side of the road, he would stop and help you."