What is 'Musicians in the Macon'?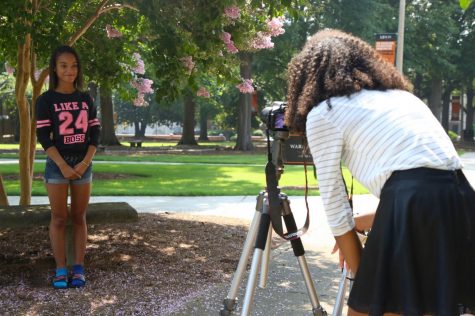 Welcome! This site is the result of a collaboration between two summer camps held at Mercer University in Macon, Georgia in 2016: The Otis Redding Foundation's Otis Music Camp and the Center for Collaborative Journalism's Digital Media Summer Camp.
Every year, high schoolers (and even a few younger kids) at the Otis camp compose, rehearse, perform and record original songs; at CCJ camp, high schoolers shoot and edit documentary-style videos with accompanying articles and photos. This year, CCJ campers turned their cameras on Otis campers.
Please enjoy the 16 articles and video features on this site. Thanks to all of the campers who created such beautiful work, the counselors and staff members who assisted, and especially Otis Redding Foundation Executive Director Karla Redding-Andrews.