Publix closing leaves large retail space to fill in north Macon
When Publix opened a new store at Bass and Bowman roads in the summer of 2009, some thought the days were numbered for the company's supermarket on Tom Hill Sr. Blvd.
About 11 years later, time is up for Macon's first Publix which anchored the $18 million Rivergate Shopping Center when it opened in April of 1994.
Publix will be closing the store June 9, leaving a 47,814-square-foot-hole in the north Macon retail landscape.
Macon-Bibb County District 1 Commissioner Valerie Wynn said she was surprised by April's announcement that the store would close.
"Here we are again with this particularly huge store coming empty in a really good area," Wynn said at the time. "My mind started thinking… what are we going to do with that space?"
The answer might not be an easy one.
Across Tom Hill Sr. Blvd. from the Publix, the old Kmart remains empty after a few years.
Last October, P&Z approved an Urban Air Trampoline and Adventure park in about 50,000 sq. ft. of the available space.
Franchise owner Steven Jackson said Thursday, "everything is still a go for us," but could not give a timeline for opening due to the COVID-19 pandemic.
Rivergate Shopping Center's owner, WHLR Real Estate Investment Trust, advertises that the old Publix, which it calls the "ground zero" of the north Macon retail corridor, will be available for lease in July. The listing boasts "excellent visibility and access to I-75" with a "strong and dynamic tenant mix."
In the early days, the shopping center was booming with a movie theatre, Rio Bravo Mexican restaurant and a Barnes and Noble. They are all gone, as is the highly-anticipated Metro Diner that only lasted a couple years across Northside Drive.
New retail centers on Zebulon Road and on Riverside at the Shoppes at River Crossing have siphoned away some of that business.
The Rivergate Publix opened with about 225 employees, according to Telegraph archives. Workers still on the payroll will be offered jobs at other locations, according to a company news release.
When it came to town, the Florida-based grocery chain chose to directly compete with Kroger across the road in the North Park shopping center.
Commercial realtor Trip Wilhoit said Kroger markets to lower income shoppers than Publix, which tends to draw higher income customers.
"First of all, the new Publix on Bass Road has probably cannibalized some of that customer base," Wilhoit said.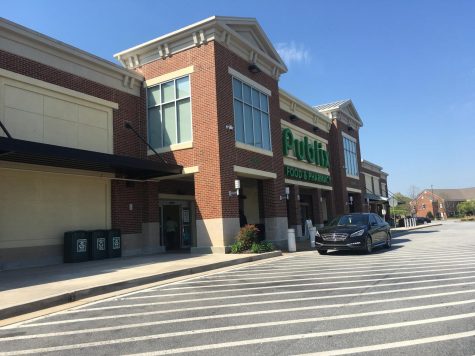 In 2009, Publix opened its store off Bowman Road and Interstate 75 – just 4 miles from the Tom Hill location.
Since Publix first came to town, Kroger expanded its Tom Hill store to include a fuel center that offers shoppers a discount on gasoline.
In 2011, Kroger spent $7 million building gas pumps and adding 27,800 square feet to the existing 54,000-square-foot building that was built in 1987 and remodeled in 2001.
The resulting 81,800-square-foot-store is only about 2,000 square feet smaller than the sprawling supermarket that closed on Pio Nono Ave. a couple of years ago – leaving another vacant building.
Realtors have struggled to find a new tenant on Pio Nono after a proposed storage facility was rejected by the Macon-Bibb County Planning and Zoning Commission.
Wilhoit will bring another proposal for that property before the commission once it resumes public hearings.
The closing of that Kroger thrust nearby neighborhoods into a food desert with no grocery store for miles.
That will not be the case when the Tom Hill Publix shutters as shoppers can shift across the street or to the north.
"I kinda understand," Wynn said of Publix's decision to close their first location. "I think those two markets are a little bit too close and I think they found that the success was up there on Bowman Road."
Many of Publix's Tom Hill employees could transfer there or might find work on the west side of the county.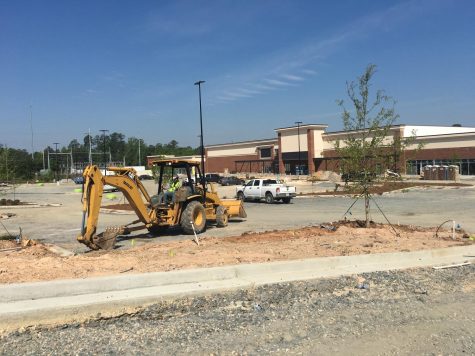 In October of 2018, P&Z approved the new Tobesofkee Crossing Shopping Center in the 5500 block of Thomaston Road across from Heath Road.
JWA Ventures LLC of Montgomery, Alabama, is building the new Publix and additional stores at the corner of Tucker Road, about a half-mile from Interstate 475.
That sector of the county has watched Macon Mall atrophy in recent years.
In 1975 when it opened, Macon Mall began draining the life out of downtown and the old Westgate Mall that was the state's first air-conditioned enclosed shopping center when it opened in 1961 near Pi0 Nono Avenue's intersection with Eisenhower Parkway.
A $50 million Macon Mall expansion in 1997 was demolished in 2010 when Hull Property Group bought the property out of foreclosure.
The closing of Macy's is the most recent nail in the coffin for the mall that has continually lost customers to the new Shoppes on the northside. Before that, shoppers flocked to the Target, Marshall's, Dick's and other new stores along Presidential Parkway, which has now lost a chunk of tenants. Marshall's and Dick's relocated to the north, but Target, HH Gregg and other stores simply closed.
Since 2105, the Eisenhower Business Improvement District has been working to spruce up the corridor east of Interstate 475, which includes Macon Mall and Presidential Parkway.
A portion of property tax funds enhancements to help lure new business, yet stores like Macy's continue to close. The EBID expires in about a year.
The Macon-Bibb County Industrial Authority focuses on selling land to manufacturers, industry and corporations, but is also looking for ways to market empty big box buildings, such as the old Brown & Williamson tobacco plant.
"The economy evolves and retail and commercial facilities are evolving," said Stephen Adams, the executive director of the industrial authority. "Now more than ever, these companies are seeing the importance of warehousing."
Rather than convert an existing building, some investors opt to build from the ground up.
Retailers might not need the type of space they used to require, either. The post-COVID-19 era could also see a continuing increase of online sales and shopping.
Adams said the key to marketing empty buildings might be repurposing them.
A New York-based real estate investment firm is spending $12 million to reinvent Westgate into a 395,000-square-foot industrial park.
When it comes to what's next for Macon's first Publix, Wynn believes the space does not have to stay retail.
"A lot of small stores can be converted to apartments. There's already plumbing and heating and air," she said. "I think we need to think out of the box when it comes to things like that."
Contact Civic Reporting Senior Fellow Liz Fabian at 478-301-2976 or [email protected]