New adventure park coming to north Macon
By next summer, Macon will have a new indoor theme park in the old Kmart at 156 Tom Hill Sr. Blvd. that closed last year.
Monday, the Macon-Bibb County Planning and Zoning Commission approved the use of about half of the old store for a 50,000 sq. ft. Urban Air Trampoline and Adventure Park.
The franchise owned by Steven and Kyanne Jackson, of Bonaire, will be one of 267 parks across the U.S. and as far away as Canada and China. One opened recently in McDonough but the Macon park will be nearly twice the size of the one in Henry County.
"We're definitely excited about it," Steven Jackson said after leaving the commission meeting. "I'm excited to be getting back to Macon."
Jackson grew up in Bibb County before moving to the Warner Robins area. His wife, Kyanne, has an engineering degree from Mercer University, he said.
"I'll be glad to get back to the community and give the community something to look forward to," he said.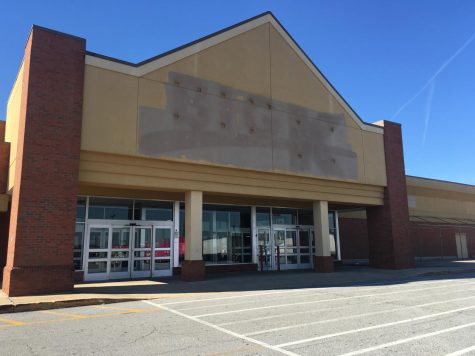 Urban Air opened its first location as a trampoline park in Southlake, TX, not intending for it to become a franchise, said Carolyn McLean, vice president of public relations for the company.
The facility grew into a full-fledged, indoor entertainment park similar to what will be built in north Macon.
"The trampolines are really a small part of the space. It's more an indoor theme park," McLean told the Center for Collaborative Journalism in a phone interview.
Jackson expects to hire 100 employees when the park opens in April of 2020. Construction is set to begin late November, he said.
The Jacksons plan to build 19 attractions including a Ninja Warrior course, laser tag, virtual reality, Sky-Rider Coaster that takes you on a ride across the theme park and over a two-story go-cart track.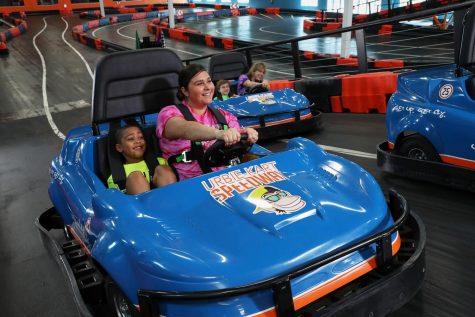 "They are high-performance go-carts," McLean said.
Most of the attractions are high-energy and parents are encouraged to join in the fun, she said.
"The mission behind it is good, old-fashioned play to get the kids off the phones… and tire them out," McLean said.
The Jacksons plan to have a 75-seat restaurant inside the building and will specialize in hosting birthday parties and group events.
According to its website promoting the new Macon location, Urban Air Trampoline Park has been voted Best Gym In American for Kids by Shape Magazine, Best Place To Take Energetic Kids and Best Trampoline Parks.
To contact Civic Reporting Senior Fellow Liz Fabian email [email protected] or phone 478-301-2976.