Pio Nono Kroger plans stall; North Macon neighbors help sink events center
Dozens of people opposed two projects coming before the Macon-Bibb County Planning and Zoning Commission on Monday.
Several neighbors spoke out against a proposed climate-controlled self-storage facility in the old Kroger at 400 Pio Nono Ave. and about 70 other people petitioned against an event center proposed for 6150 Forsyth Road in northwest Bibb County.
Axela Development Group seeks a conditional use permit to build 569 storage units inside the 84,000 sq. ft. supermarket building about a block off of Vineville Avenue.
George Greer, the Macon attorney presenting the proposal, said the project would keep the sprawling vacant shopping center from deteriorating.
"You can't get a cleaner use," Greer told commissioners. "This facility had a lot of scrutiny when it was designed. It was designed a long time ago to be architecturally harmonious."
Although the exterior of the building would not change, those who live nearby want another grocery store in the neighborhood.
"Kroger leaving the community put us in a food desert," community activist Erion Smith told commissioners. "A multi-storage unit will keep us in a food desert."
Antonio Williams, of Pleasant Hill, said people living nearby are now "having to settle for corner stores with marked up goods."
In considering the project, planning and zoning staff decided the storage facility "does not appear consistent" with the future plans for that area nor does it fit into the Macon-Bibb County 2040 Comprehensive Plan.
P&Z executive director Jim Thomas said the office is aware of an effort to move the Georgia State Farmer's Market from Eisenhower Parkway to that location, but that could be years down the road.
Although the massive Kroger initially was opposed by neighbors, it turned into a "real asset" for that community, Thomas said.
Other neighbors also pushed for another supermarket or food store, but Fickling & Company commercial realtor Trip Wilhoit said in the two years the building has been listed there has been no real interest in it, except for this project.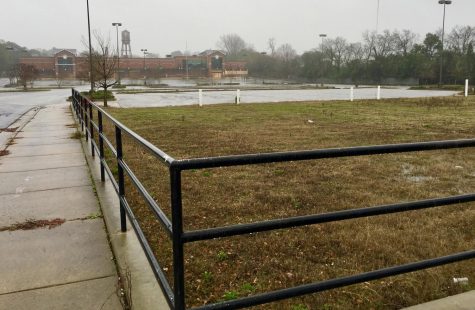 Greer argued that the outparcel that borders Pio Nono and most of the parking lot would be available for future development.
"Smaller stores can be put on the outparcel after it's stabilized with self-storage in the rear," he said.
Subdividing the large building would not be cost effective, Wilhoit said.
Greer noted the abundance of empty big-box stores and encouraged the commission not to let this opportunity pass to prevent the building from becoming another blighted, empty store.
Commissioner Josh Rogers said he, too, missed shopping in the old Kroger and is frustrated there is no easy solution.
After wishing for an economic forecaster on staff, Rogers said: "This is a symptom of something we've done systemically over the years and is not fixable in a single zoning decision," Rogers told commissioners.
Greer said it doesn't make any sense to "hold out for something aspirational" while this property deteriorates.
"I completely sympathize with the fact that this area was well served by a grocery store. I wish it were still there, too. The reality is Kroger closed it," he said.
Rogers worried about how a storage facility would be perceived.
"Self storage does not move into vibrant neighborhoods," Rogers said. "This is not a sign of our success."
Barbara Fischer, of east Macon, suggested the property be "rewilded" and restored back to nature, but commissioners do not seem willing to give up on finding a use for the building.
Commissioner Bryan Scott said: "It's a tough situation because I really feel something there must really benefit the community. It would put a better taste in my mouth if I saw a plan for a grocery store out there."
The commission voted to defer the proposal for two weeks to give Greer a chance to meet with his client and draw up a concept for an outparcel store.
The commission also denied a conditional use application for Ronda Sawyer to open the Belle Lieu event center at her home at 6150 Old Forsyth Road.
Greer, who also was representing neighbors opposed to this proposal, submitted a petition with dozens of signatures against it.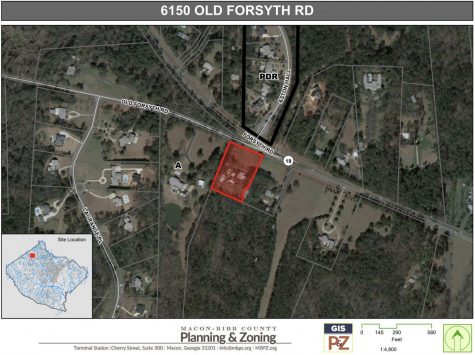 Kavan B. Anderson, a certified residential appraiser, also submitted a letter stating the surrounding property owners could lose 20-30 percent of the current market value of their homes if the event center was approved.
Sawyer had envisioned hosting weddings, parties and other receptions for up to 100 people on her property. The potential for live music and DJs at those gatherings also worried nearby neighbors.
The petitioners say the property is not large enough and the venue would have an adverse effect on traffic on the 55 mph highway.
Commissioners agreed.
"The testimony backs up the staff report," Rogers said. "There are no similar uses and it will likely have a negative impact. It's an inappropriate use for the neighborhood."
A proposal for a new Sonny's BBQ restaurant at 5811 Zebulon Road was deferred by the applicant until Feb. 24. Restrictions on outparcels at the Lofts at Zebulon development prohibit drive-thru restaurants and the original plans called for a pickup window at the sit-down restaurant.
Developer Cleve Cunningham said he plans to talk to the corporation to see if another restaurant design is possible.

The commission also approved a new funeral home in the old bank building at 8340 Eisenhower Parkway in Lizella, gave Jackson Automotive Group approval for an auto dealership and service center in the building that housed the old Rockabilly's and a flea market at 4821 Sheraton Dr., approved a conditional use application for the Redeemed Christian Church of God to operate at 4395 Broadway and gave final approval to the site design for six lofts to be built with the expansion of Spa Medical at 598 Third St. in downtown Macon.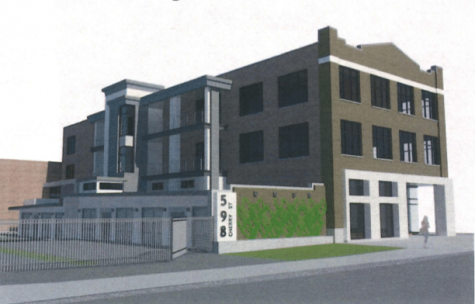 Contact Civic Reporting Senior Fellow Liz Fabian at 478-301-2976 or [email protected].
View Comments(1)