In recent decades, downtown Macon businessman Tim Thornton was beginning to doubt whether the city's original core of commerce could ever thrive again.
But his plan to revitalize an entire block is coming closer to reality at the same time the Business Improvement District is expanding, a new playground is coming, and an Ace Hardware store is in the works.
When David Thornton, Tim's late father, opened his real estate business in 1950, downtown was still the hub of retail establishments.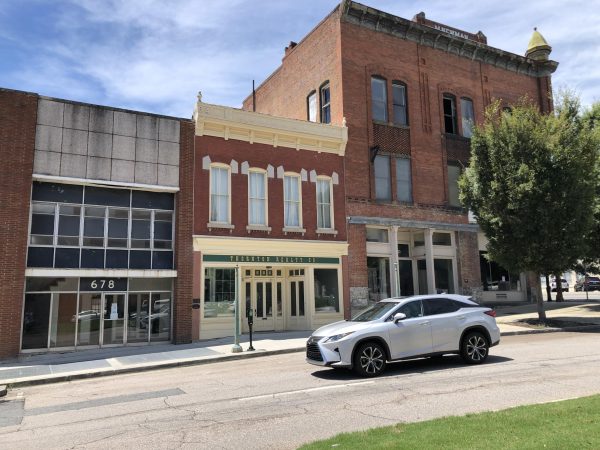 By the time Thornton Realty moved to 686 Poplar Street in 1977, things had drastically changed.
"Downtown was a virtual ghost town in the 70s when the mall opened," said Thornton, who is on the verge of seeing his long-awaited downtown development dreams come true to surround the family business.
Thornton and the other Central City Commons developers expect to break ground later this year on an estimated $130 million project that includes a 230-unit apartment building at Second and Plum streets, a parking garage, a new Poplar Street hotel and a renovated Newman Building.
This month, the Macon-Bibb County Commission approved the Urban Development Authority's plans to issue $18.5 million in bonds for the parking deck that will be built between the Crescent Corners apartment building and the hotel that will front Poplar Street.
UDA Executive Director Alex Morrison told county leaders that this project fits the Authority's goals.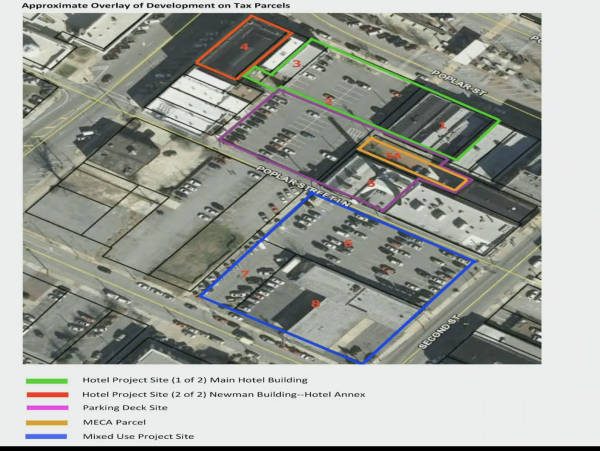 "We think that this is going to be a significant development that supports pretty much every plan that has been made for downtown Macon for the last 40 years, including adding more hotel rooms and residential projects, adding a significant number of jobs and new investment to downtown Macon, raising the overall tax base, the tax digest for downtown Macon. And something that is of particular concern, adding new parking spaces into the urban core – something that has been asked for repeatedly," Morrison said.
Once construction is complete, the UDA will own and manage the parking deck. Increasing parking capacity for the City Auditorium and other downtown venues is a long-standing goal of the Authority, which has been negotiating for several years with Thornton and his partner, Miller Heath III, president of MMI Capital, over plans for the properties between Plum and Poplar streets.
Nearly 10 years ago, Thornton and Heath first proposed the hotel project, which now has the backing of Opterra Capital out of Boca Raton, Florida.
The Crescent Corners mixed-use residential and retail development, planned on the site of the old Larry Bush Tire shop, is on the edge of the former border of the Downtown Business Improvement District. BID property owners agreed to pay more in taxes for added enhancements and services like beautifcation and security.
This year, the BID program, which is managed by NewTown Macon staff, was renewed for another five-year term and expanded to stretch to Oglethorpe Street and pick up additional parcels near Riverside Drive.
Over the BID's first term, the total property value of the district nearly doubled from $180 million to $330 million, according to NewTown Macon.
With support from more property owners, the BID is now 60% larger with 804 parcels up from 500. Property owners elected to pay an additional five mills in taxes for increased services.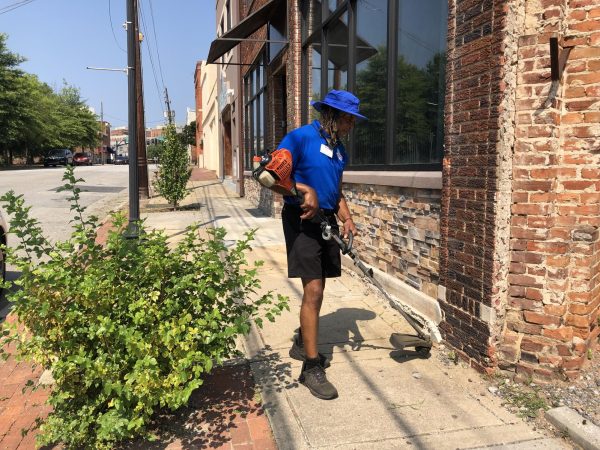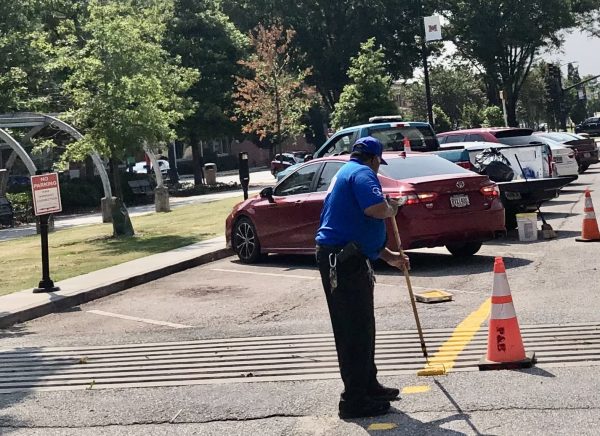 This year's report shows 63% of the more than $400,000 raised annually paid for increased security, custodians and ambassadors roaming the streets seeking to help visitors, residents and businesses. More than a quarter of the money paid for landscaping and capital improvements, and the remaining 9% covered administrative costs, insurance and legal services.
Over the last fiscal year, BID workers removed more than 6,400 bags of trash, erased graffiti 247 times and scooped up nearly 900 piles of dog waste.
"The positive impact of the BID on downtown Macon has been truly transformational, and we are excited to build on this momentum for the next five years," said Tom Wight, who chairs the BID Board.
A new slate of board members will soon take over after property owners voted for new representatives last week.
The BID now is expected to generate $660,000 annually and collect nearly $4 million through the next five-year term, said NewTown's Chief of Staff and Vice President for Development Erin Keller
In addition to regular maintenance like restriping roads and painting curbs and crosswalks, the BID also lit all of downtown's alleys and provided furniture and amenities in parks.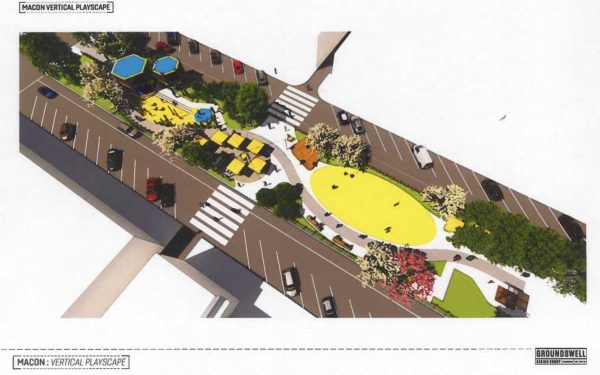 At the BID's annual meeting, Keller announced a new multi-generational playground is planned along Third Street. Grant funding is paying for the preliminary design and surveying, Keller said, as she unveiled one rendering at the gathering at the Capitol Theatre.
"We worked with an urban design group out of Philly for this particular rendering. This design includes a flexible lawn for active or passive events, an ADA-compliant playscape, and stretching the curb lines for additional safety from vehicular traffic," Keller said.
The playground will be designed for anyone to enjoy, from 8 years old to 80 and beyond.
As the BID goes beyond the urban core, the UDA also has control over several properties prime for development along Second Street that surround the William P. Randall building that was once home to the tax assessor's office and the land bank authority.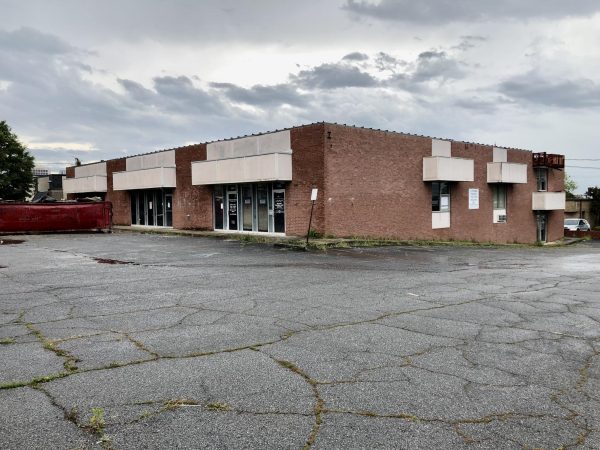 Longleaf Distillery already opened four months ago in that block between Plum and Pine streets. Monday, Macon-Bibb County's Planning & Zoning Commission approved a new Ace Hardware in a commercial strip that will be renovated at the corner of Pine and First streets.
Opterra Capital's Naomi Mirsky said the Central City Commons developers are coming in at the right time because downtown is on an upward course for development. Developer Robbo Hatcher also is poised to start work on the $25 million Neel's Lofts residential and retail project on Cherry and Third streets that will bring 95 luxury lofts and additional restaurant and retail space.
"We are very excited by what's already been done, what is being done, and even more the possibilities," Mirsky said. "We like to come into the market right in this timeframe because things are moving in that trajectory."
Mirsky said the Crescent Corners apartments and the still unnamed hotel are expected to be completed in mid to late 2026. Plans call for demolishing some one-story commercial buildings on Poplar Street to make space for the hotel, which is likely to be under the Hilton portfolio.
"The hotel, we're in a branding exercise and working through names, logos, a ton of fun stuff on the hotel. So the name of that is still to be finalized, but we're working through that and we'll have a big announcement," Mirsky said.
They are looking for retail tenants for the first floor of Crescent Corners, which will be built first, and for space in the renovated Newman Building across from City Hall that is also part of the project. Those amenities and construction momentum could foster even more development.
"It's just an amazing, amazing thing to see. So we're very excited about that," Mirsky said.
– Civic Journalism Senior Fellow Liz Fabian covers Macon-Bibb County government entities and can be reached at [email protected] or 478-301-2076.