2022 in review: A look back at Bibb County education news
In its 150th year, Bibb Schools, one of the oldest public school systems in the state of Georgia, came under new leadership, adapted to changes and confronted challenges presented by the changing landscape of education.
Here are some of the biggest headlines from education coverage here in 2022:
Bibb Schools got a new superintendent
After months-long, cloistered search process, the Bibb County Board of Education voted to hire Dan Sims as the new superintendent to replace retiring Superintendent Curtis Jones.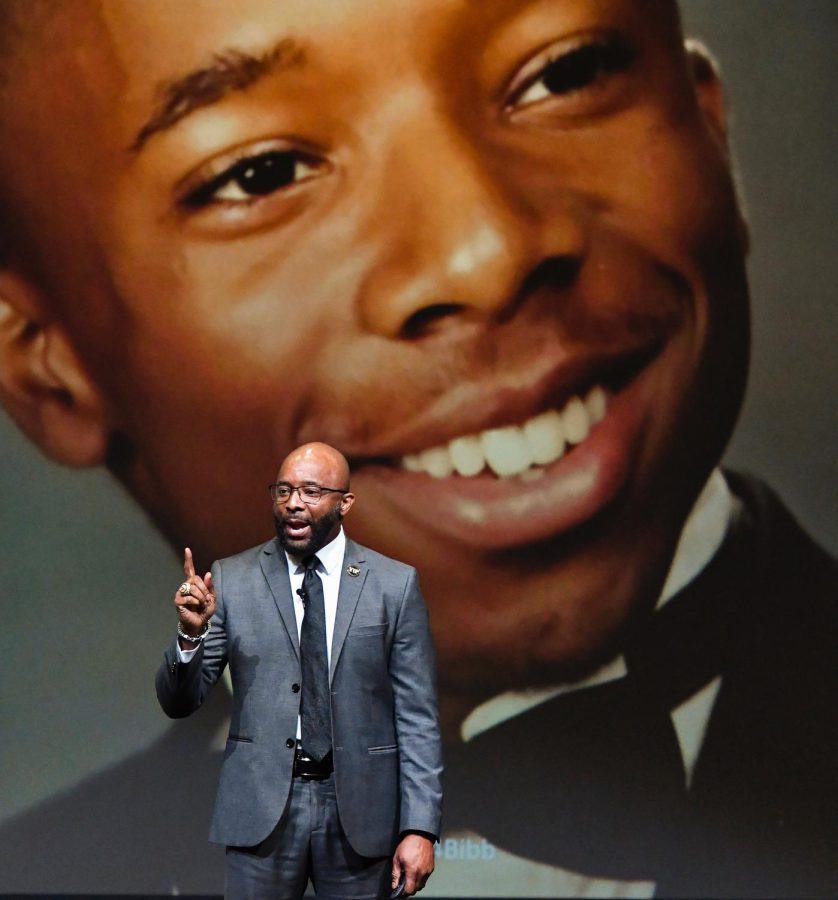 The school board approved Sims as the sole finalist for the job in a 6-2 vote in April. Sims, who comes from Atlanta Public Schools, was among 33 applicants for the district's top leadership position. Results from an earlier public input survey showed a majority of respondents preferred an internal candidate.
Finding the right person to lead the school system is no simple task but it is one of particular importance for Bibb Schools.
For many, the fallout that came from the school board's decision to hire Romain Dallemand as superintendent a decade ago is a not-too-distant memory. Dallemand was accused of defrauding the school system of $3.7 million through contracts for bogus computer equipment. There were civil lawsuits, federal criminal trials, probes by the FBI and IRS. Eventually, Dallemand pleaded guilty to tax evasion and his cooperation with the FBI resulted in the other charges being dropped.
The school board was mum about its progress months after the search began in October 2021.
The Macon Newsroom obtained through the Georgia Open Records Act hundreds of pages of records including emails, phone calls, texts and memos to, from and among board members. The records offer a glimpse into the making of this important decision.
Cell phones banned during school day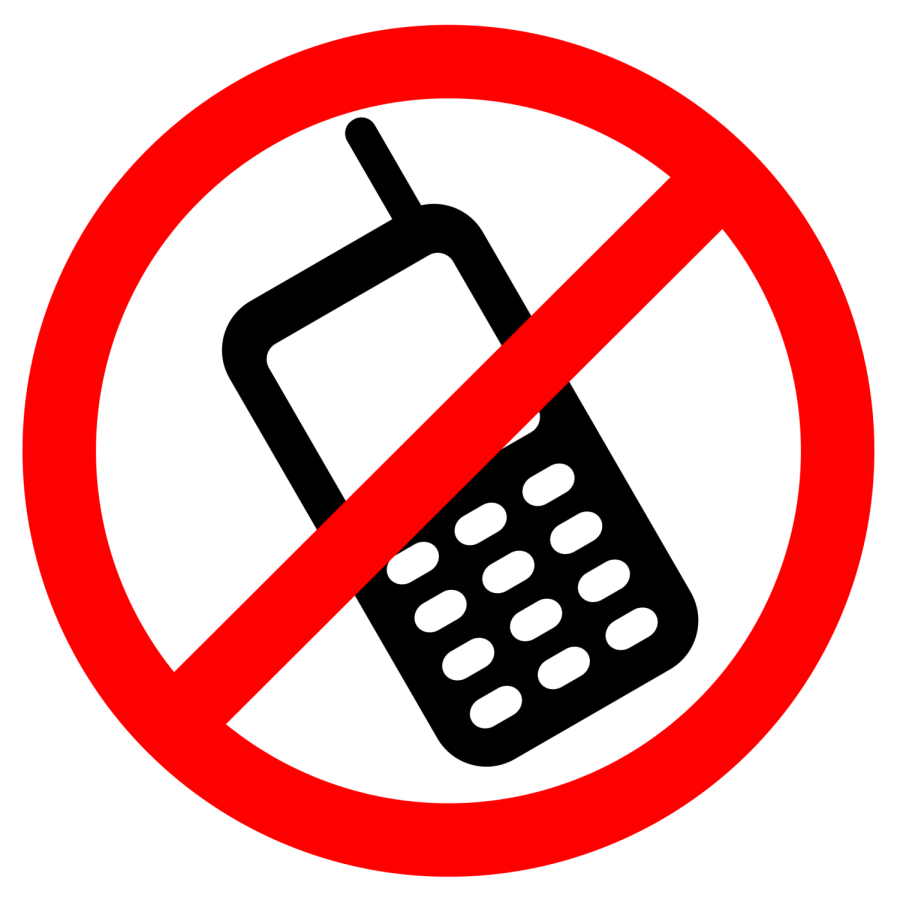 The Bibb County Board of Education voted ahead of the 2022-2023 school year to prohibit the use of cell phones by students during the school day.
Little changed for Central High School students as the school adopted a no cell phones in class policy for the 2021-2022 school year.
Some students quietly professed to administrators how helpful it had been to have that distraction eliminated, Central Principal Chendra Dupree told Superintendent Dan Sims in a recent episode of his "In the Loop with the Supe" podcast
"Students told me out of their own mouths … not in front of their friends, they would come to my office and say, 'I'm really learning. Like I can pay attention. I'm able to focus.'" Dupree said. "They were more focused so they could actually get their work done. I think that really helped us tremendously."
Teacher pipeline slowed to a trickle
There is a shortage of teachers nationwide as fewer college students are studying to become educators. Georgia is no exception.
The teacher pipeline flow has slowed to a trickle in recent years, prompting districts like Bibb Schools to explore alternatives such as virtual teachers. Bibb hired its first virtual teachers in 2016. It hired more during the 2022 school year as it has become more challenging to find and hire traditional educators.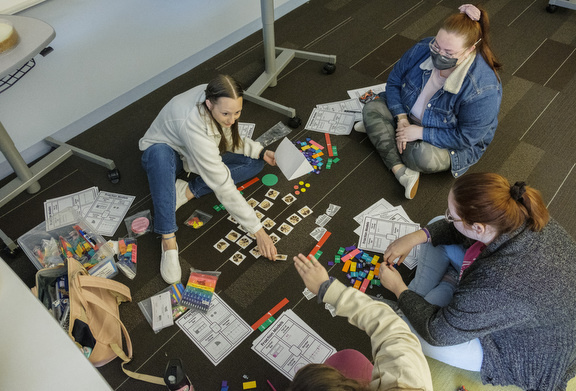 Low pay, poor working conditions and a seemingly ever-increasing workload are some factors that make teaching in Georgia a less than desirable job, Georgia Association of Educators President Lisa Morgan said.
"We used to talk about a shortage in special education, science and math and now it's all across the board," she said.
New challenges that came with teaching during a pandemic plus divisive politics that placed teachers and school boards at the center of culture wars have done little to help the situation, Morgan said.
The teacher shortage is a problem the state is working to address too.
In June, the Georgia Department of Education released a report it commissioned entitled "Teacher Burnout in Georgia," which identifies factors that are contributing to teachers leaving the profession and makes recommendations on how those could be addressed by policy makers, the state and individual school districts.
Universities in Middle Georgia are also taking steps to address the dearth of teachers.
In October, Mercer University announced a new degree program similar to one offered by Middle Georgia State University to attract career-changers. Both programs are federally funded and include a stipend for students who earn a degree.
About 11% of Bibb Schools teachers are recent career changers. Bibb Schools has worked to help smooth the transition to the classroom for those roughly 170 teachers by offering extra support, tokens of appreciation and professional development opportunities.
Speed enforcement cameras in school zones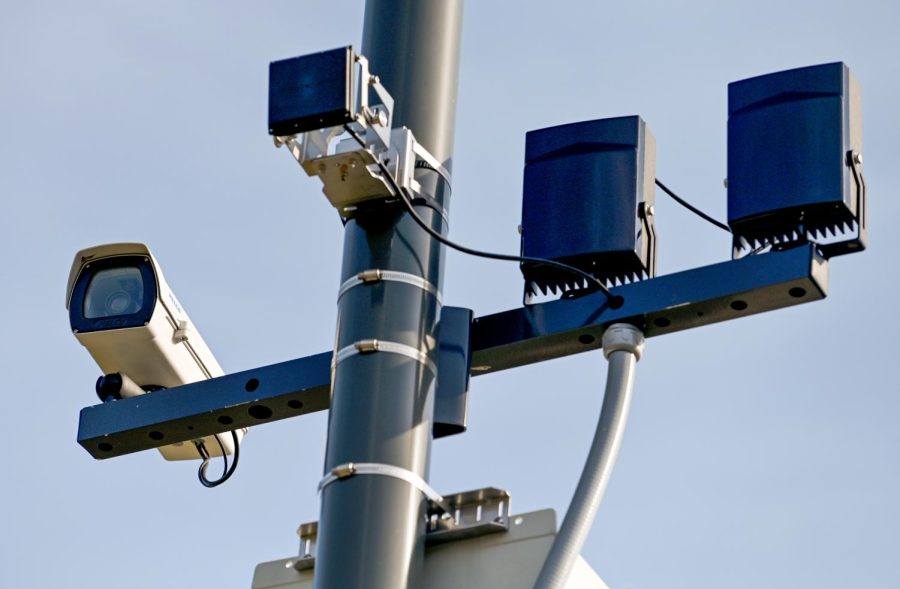 Macon-Bibb County installed new speed detection cameras outside of three schools at the tail end of the school year in April, deterring speeders and boosting revenue for public safety.
In the month and a half before summer break, the three cameras captured more than 7,500 instances of vehicles speeding by during enforceable school zone hours.
In the fall, the county began receiving more complaints from people who said they were receiving multiple tickets per day or were ticketed outside enforcement hours.
That prompted the county to initiate a week long grace period in November and make changes to some aspects of ticketing.
Drivers traveling 10 mph or more over the speed limit are cited with a $100 ticket and $150 for each subsequent citation.
The county contract for the cameras is with Maryland-based Optotraffic, a company that has since been acquired by Altumint, Inc. The company gets $25 for each paid citation and the rest of the revenue goes into the county's public safety fund over which the sheriff has sole discretion.
So far, traffic cameras have been installed at Northeast High School and Appling Middle School, Rutland middle and high schools, Weaver Middle School, Westside High School, Ballard-Hudson Middle School, Ingram-Pye Elementary School and Southwest High School.
The county plans to eventually install traffic enforcement cameras outside all schools.
Bibb Schools says goodbye to retired Superintendent Curtis Jones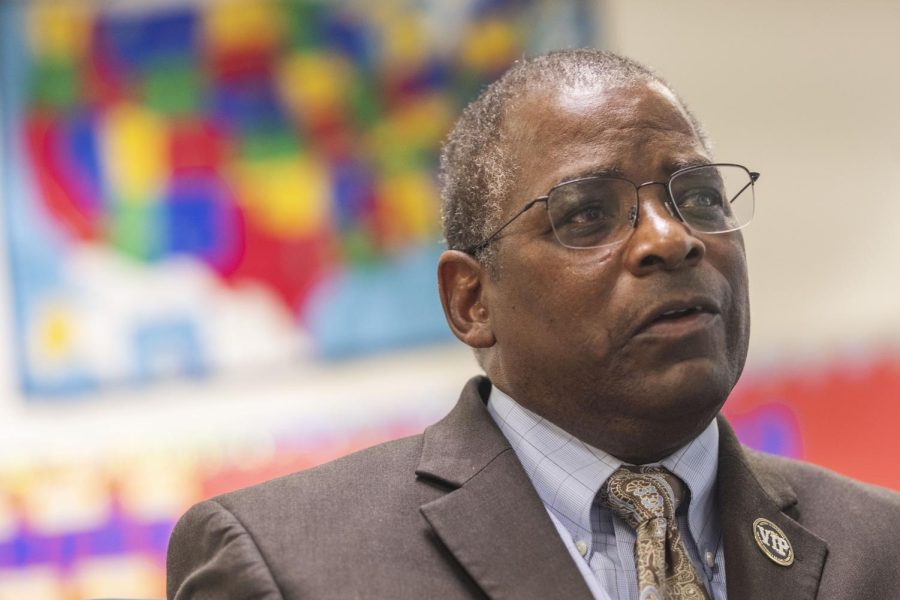 Bibb Schools Superintendent Curtis Jones retired in June after seven years as the district's top leader.
Jones, who lives in Griffin, was hired in 2015. He was named Georgia Superintendent of the Year and the National Superintendent of the Year in 2019. Graduation rates for Bibb schools increased from 71.2% in 2015 to 80.67% in 2021 during Jones' tenure.
Jones also implemented the district's current slogan, "Victory in Progress," to instill a culture of accountability.
In his final weeks on the job, Jones met with The Macon Newsroom for an interview in which he shared his thoughts on the state of the district, its present and future challenges, and trajectory amid a declining student population, a struggle to recruit and retain qualified teachers and heightened concerns about students' mental health and safety and more.
The Macon Newsroom is the only news outlet to regularly cover school board meetings, where news that impacts students, parents, teachers and community stakeholders is discussed among the seven-member board.
To contact Civic Journalism Fellow Laura Corley, call 478-301-5777 or email her at [email protected].