Records provide glimpse into the cloistered search for the next Bibb Schools superintendent
In the hours before the Bibb County School Board was set to announce results from its monthslong search for a superintendent, some locals feared their voices weren't being heard.
Former three-term school board member Lynn Farmer was one of them.
"To be honest, I'm terrified," Farmer wrote in a 1:30 a.m. email to current board member James Freeman.
Word spread that the board planned to name an outside candidate as its sole finalist for the district's top leadership position in a meeting April 21. The vote to do so came after dozens of emails, phone calls, text messages and letters from the community imploring the board to hire an internal candidate.
"I have been overwhelmed with phone calls and messages from community members and workforce partners asking how the school board could even think about hiring an outside candidate rather than a highly qualified internal candidate," Farmer said in a later interview.
More than 400 pages of text messages, emails and phone calls to and from board members during the superintendent search since January offer a glimpse into a cloistered decision-making process. The Macon Newsroom obtained the records under the Georgia Open Records Act.
Discussions about the superintendent search have by-and-large played out in special, closed-door meetings at different locations. Records show parts of the process also played out in private group text messages, late night phone calls and exchanges in which several board members used their personal email addresses to conduct public business.
The board's policy says a minimum of five members are needed for it to have a quorum. Elected officials can discuss business with each other unofficially outside of meetings, but if a quorum is present it is considered an official meeting and is subject to open meetings laws.
Farmer was on the school board in late 2010 when it voted 5-3 to hire now-disgraced former Superintendent Romain Dallemand. She was among those who voted against the decision and said his tenure was traumatic for her and for the school district.
"The last time I was on a board where five members went against the grain of community leaders and partners, we ended up with Dallemand," Farmer said. "Those five board members believed they and they alone knew what was best for the community and the schools. They refused to listen to the collective wisdom of the parents and leaders in the community. And as we know, they were wrong."
Dallemand, described at the time by board members as a "visionary" with an "inspiring" background, came from Rochester Public Schools in Rochester, MN. In his 28 months tenure, teacher morale tanked and signs of financial improprieties began floating to the surface. Ultimately, the school board bought out his contract for $350,000 plus benefits in February 2013.
Dallemand was later implicated in an elaborate scheme to defraud the school district of millions of dollars through bogus purchases of computer equipment.
Following Dallemand's departure, interim superintendents led the district for two years while the BOE conducted two searches for its next leader. When BOE hired Superintendent Curtis Jones in February 2015, Jones was the school district's seventh leader in five years.
Under Jones' leadership, graduation rates for Bibb schools increased from 71.2% in 2015 to 80.67% in 2021. Jones also was honored in 2019 as Georgia Superintendent of the Year and National Superintendent of the Year.
At the instruction of the school board – including current board members Daryl Morton and Thelma Dillard – Jones mentored numerous district employees to become district leaders in anticipation of his eventual retirement. Last year, two of those employees were hired as superintendents in Twiggs and Griffin-Spalding schools.
Macon-Bibb County Mayor Lester Miller, who was on the school board when it bought out Dallemand's contract and hired Jones, caught wind of the BOE's plan to hire an external candidate more than a week before the vote was set to take place. He texted the following to board member Freeman on the evening of April 10:
"Word on the street is that Boe is considering an outside person over the local candidate. I know it's a tough decision but we brought Curtis in for secession (sic) planning and so far 2-3 are already superintendents elsewhere that he trained. The general community and leadership in every club, one macon, rotary, civic organizations, were finally looking forward to an applicant within. I wouldn't give up on a local candidate if you can hold your ground. The superintendent search was one of the hardest decisions I had to make on the board so if you would like to talk this week let me know."
Freeman responded, "Thanks for sharing your thoughts. It's an interesting process."
The mayor replied, "Yes and long lasting implications."
PUBLIC INPUT & PRESSURE
Hiring a superintendent, balancing the budget and managing policies that govern school districts are the main duties of school boards in Georgia.
Most of the search process for a new superintendent takes place in closed-door meetings because state law limits what information can be shared about candidates. For example, names of job applicants are confidential in part to protect prospective candidates who are actively working elsewhere.
Even so, the school board's transparency during the selection process was different than it historically has been. In past searches – and as recently as 2015 – the board disclosed the total number of applications it received. It also offered public forums for locals to have input.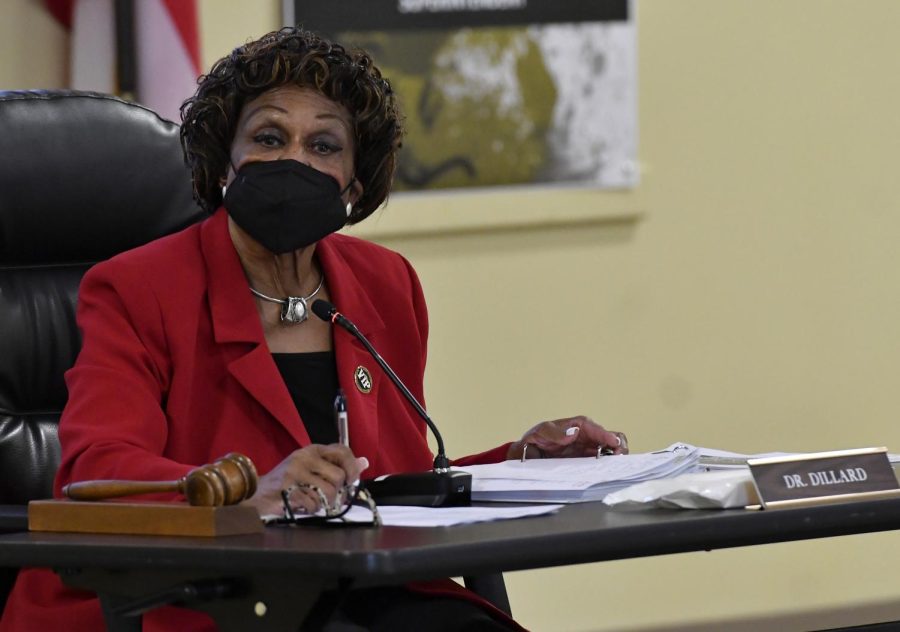 When the school board contracted with the Georgia School Board Association in October to help with the search, a draft schedule included an option for public comment to be offered in early December through mid-January, coinciding with the application window for the superintendent job.
Toward the end of February, five months into the search, the Bibb school board had not released any information about how many applicants there were or what its process would be for decision making. The board also had not made any effort to garner public input.
School boards have sole discretion on if, when and for how long opportunities for public feedback are offered, GSBA Spokesman Justin Pauly said.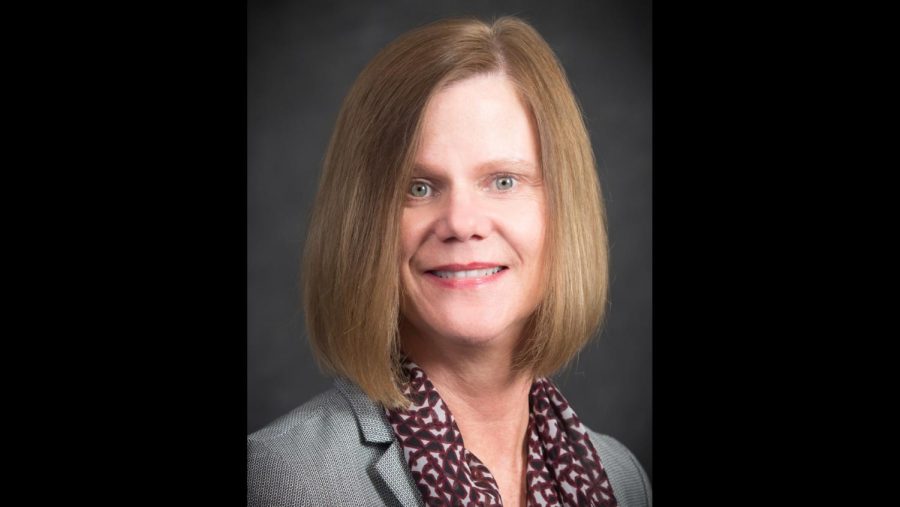 Days after The Macon Newsroom published an article about the lack of information and public engagement at that juncture, the school board announced it received 33 applications and had  launched an online public survey.
More than 800 people responded to the survey in the week it was available. Most responses expressed a strong preference for an internal candidate.
By mid-April, word of the board's plan to hire an external candidate was circulating among locals.
Blake Sullivan, owner of a timber consulting business, was among 15 business owners who signed a letter sent April 15 urging the board to seek an internal candidate.
An exchange of text messages between board members Kristin Hanlon and Juawn Jackson on  April 16 shows the board discussed having a called meeting to address the apparent leak of confidential information about the board's coming decision.
In the end, Dillard, president of the board, decided against calling a meeting, according to texts.
"She doesn't want to 'legitimize' (any) outside pressure to change our agreed upon path," Jackson said in a text to Hanlon.
'THE RUMOR MILL GRINDS ON'
Text messages show the board was made aware of public speculation and rumors about its decision.
On April 19, Freeman texted fellow board members the following: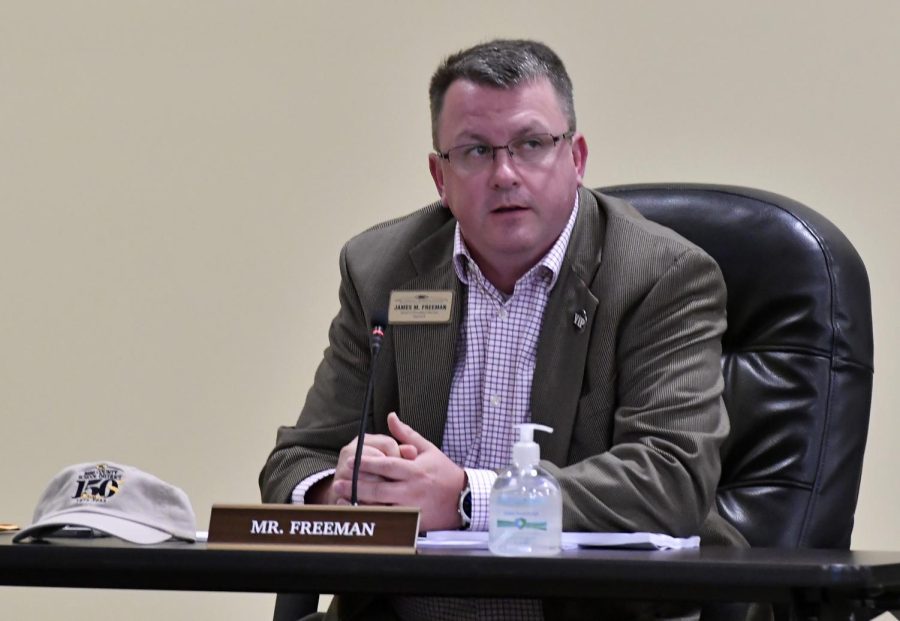 "I just thought I'd share the latest rumor I heard this morning … The rumor is that we have chosen a candidate based on that candidates Fraternity affiliation with a Board member. I laughed out loud when I heard the rumor and said that I trusted them to know me better than to think I would use that as a basis for choosing the next Superintendent. As always, our primary focus is the right choice for our children. The rumor mill grinds on!"
Board member Jackson and Sims are both Alpha Phi Alphas, but the two attended different schools and are decades apart in age.
In another message, Freeman wrote, "When this process is complete, I look forward to quashing rumors and letting people know how a good a candidate field we had and how strong our chosen candidate is!"
In a later interview, Freeman said he had "no idea" Sims was in a fraternity until hearing the rumor.
"I mean, I'm sure it was in his bio at some point, but I honestly had not seen it before," Freeman said. "I laughed when I heard that rumor because the idea that any board member had a personal connection to one of the candidates, and that was somehow going to sway the rest of the board members to vote for that candidate, was just laughable. … Even if that had come up, which it did not, that would be the least reason I would vote for somebody."
Freeman said he was in a fraternity in college and is a chapter advisor who still occasionally works with younger fraternity members.
"What I tell them is that your connection through fraternity might get your foot in the door for an interview, but that's as far as it gets you – It's on you to get the job," Freeman said.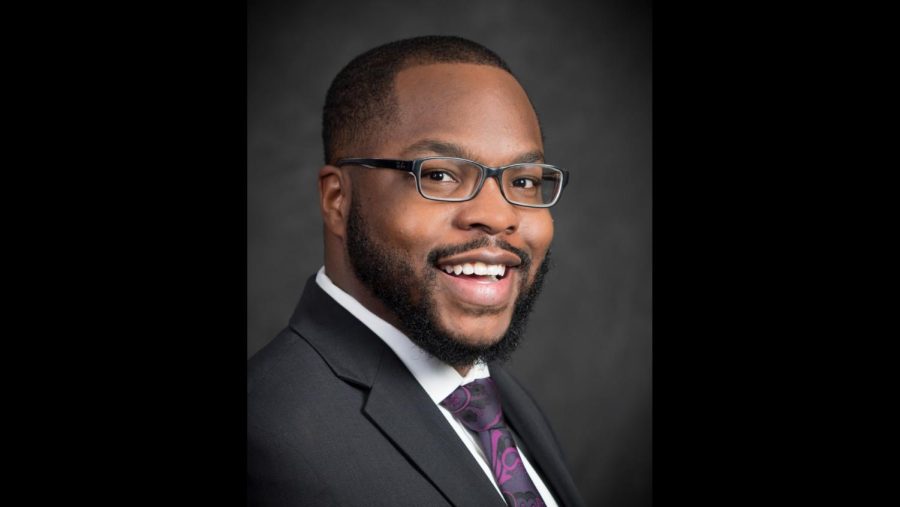 Jackson said the rumor was "definitely an insult to the intelligence (and to) the ability for board members to be able to decipher through information and things of that nature in order to make a well-educated decision on who they want as our next superintendent."
There are hundreds of thousands of Alpha Phi Alpha men across the world, "and there's no way I would know every single last one of them."
Jackson said he never met Sims before he applied for the job and first noticed they shared a fraternity upon reviewing Sims' application, which included such affiliations.
"That's something we all knew early on during the process," Jackson said, adding that it never came up during discussions.
Jackson also dispelled rumors that he has shown Sims around town and helped him find a barber shop. He called the street talk "a sorry excuse to try and convince board members to change their decision on what they believe to be the best person to lead our district towards the future."
A VISION TO BE SEEN
Most board members have not shared publicly any specific reason for their decision.
During the three meetings in which board members voted to name Sims sole finalist, confirm his position and approve his contract, Morton was the only board member to share publicly the reasons for his votes.
Morton started on the school board in January 2015, months before it voted to hire Jones.
However, half of the current board was elected in 2020 including Jackson, Freeman, Hanlon and Myrtice Johnson.
Morton and board member Lisa Garrett each voted 'no' at each of the three meetings to approve Sims.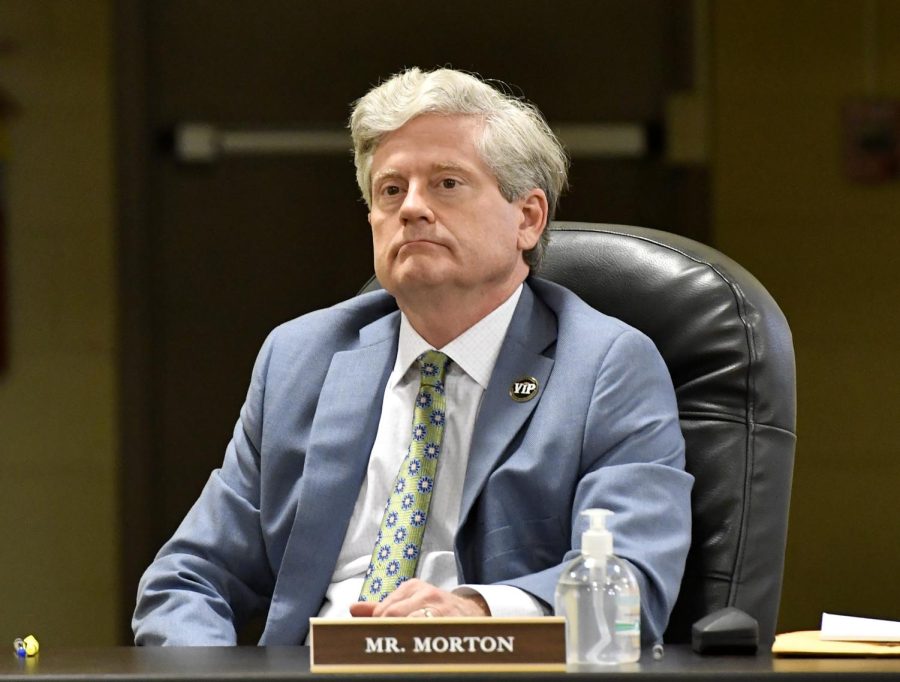 During the first vote against hiring Sims, Morton said public input was a factor that weighed heavily in his vote. It also honored the promise Jones fulfilled by creating a pipeline of leadership through promotions.
"I believe that an internal candidate is the best one to move this system forward to continue the victory progress that is already happening, to maintain the relationship that we built up with our stuff with our stakeholders," Morton said. "How do you encourage people to commit to a system and to stay in a system? You offer them leadership opportunities, the opportunity to develop leadership to move up."
After the contract for Sims was approved 6-2, some board members spoke to The Macon Newsroom about their votes.
Woodford said she liked that Sims had done his homework about the board and the district and that he had a plan to help all types of students at all levels achieve academically. Hanlon said it all "came down to what we heard in the room during the interviews." Freeman said Sims had "a real vision."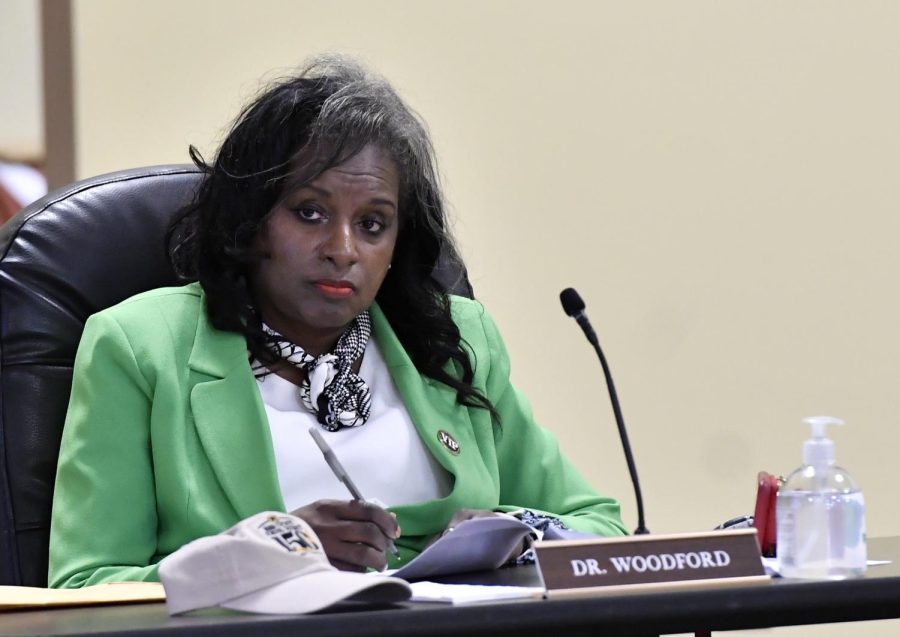 In a recent interview, Freeman said, "I wish that we could have been more transparent to the extent we could but the nature of the process itself … doesn't lend itself to doing that."
Freeman said he voted to hire Sims because "he has some strong ideas that don't involve just turning over the applecart and doing something new for something new's sake but actually just continuing what we have and making, not stagnating, but going forward."
"He'll, in a constructive way, take what we have, take what's good about it, tweak it where necessary," Freeman said. "He's, you know, he's a guy with just this enthusiasm for Bibb County and to see Bibb County succeed is what really makes me believe he can accomplish what he envisioned."
Freeman said he was reluctant to share what about Sims' vision he found most impressive.
"I want him to be able to present that to the public in his time, in his way," Freeman said. "But in my conversations with him, I'm excited about his vision."
Jackson said the qualities and plans Sims has that most impressed board members will soon be revealed to the community in a meet-and-greet later this month at which Sims is expected to present his 90-day entry plan.
RECORDS, RESPONSIVENESS VARIES
Missing records make it hard to determine how responsive some board members were or how often they communicated with each other and stakeholders during the selection process.
Board members Morton and Freeman appeared responsive to emails from locals based on the records. Each replied in most cases the same day or within two days.
The records show fewer replies to locals from Garrett and Woodford.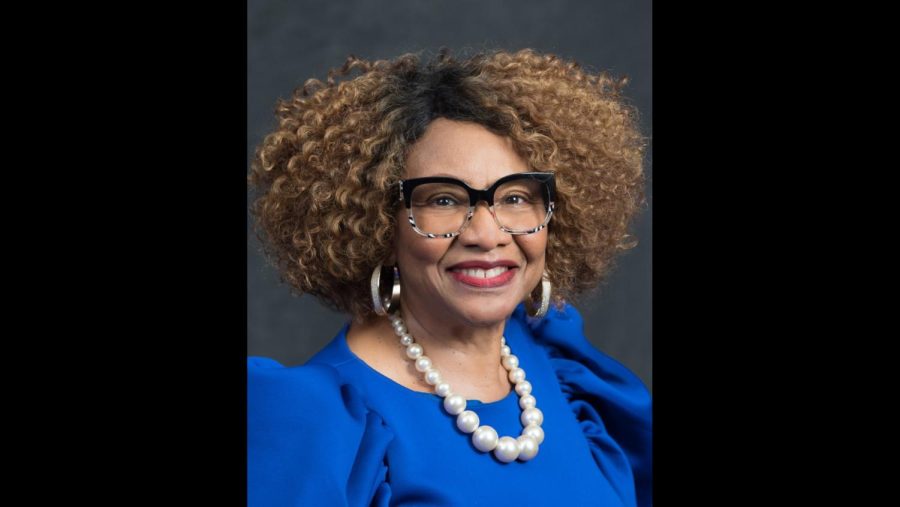 No replies to locals were provided from Dillard or Johnson.
Jackson replied to locals in many cases, but used identical language in each response: "My prayer tonight is that you trust me to discern with my spirit as I fulfill my responsibility. Thanks again for reaching out!"
Jackson said it was his goal to "ensure that I responded to every single last community member that took the time to send me an email."
No or few phone records were provided for several board members.
Garrett reported she made no phone calls. Records of three calls were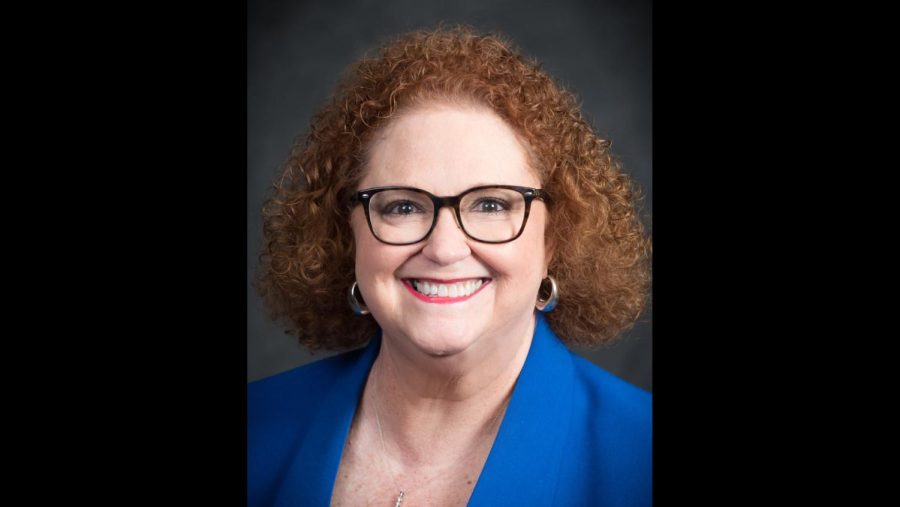 provided for Woodford. Records for Johnson were not included but the district lawyer said those would be provided by Thursday.
No records of phone calls were provided for Jackson. Asked about the absence of records, Jackson said his phone retains a limited number of recent calls and he is unable to view earlier ones. Even so, Jackson said most of the calls he made during the process were to other board members to help them navigate the online portal to review applications for superintendent.
Some of those who reached out to the board before the vote later shared their thoughts on its process.
Lawyer Brian Causey texted James Freeman during the meeting to name a sole finalist and implored him to hire Tanzy Kilcrease, the district's chief of staff whose name was most often mentioned in the public feedback survey. Kilcrease, among those district leaders Jones mentored, took a job with the Georgia Department of Education after Sims was announced as the finalist.
Causey said he still doesn't have any clear answers.
"I have not heard anything about their reasoning, which is kind of odd since the reasoning for hiring Tanzy was fleshed out in public," Causey said. "That's what makes it odd. Why go with an outside person?…Frankly, they need to tell us why they did that."
Community Foundation of Central Georgia President Kathryn Dennis wrote to the BOE ahead of the vote too.
Dennis said she also received a barrage of emails and texts sharing news that a male candidate from outside the district was set to be announced as the sole finalist.
"To say that I am disappointed that one of the sterling internal candidates was not selected is an understatement," Dennis said in the email to the board. "By bringing in an external candidate I fear we will lose traction with the wonderful community connections and partnerships that have grown strong during Dr. Jones' tenure. … I watched with great sadness the damage caused by hiring a candidate that looked good on paper and 'talked a good game.'"
Bibb resident Justin Schanck also wrote to Freeman after the vote on the finalist.
"I am extremely disappointed and concerned about the lack of transparency with the selection process. The morale in the schools is at an all time low because of the pandemic and having to adjust to Dr. Jones retiring. The least the board could have done was get community input continuously throughout the process … The board members' decisions will ultimately sink all of the progress we have made. I hope I am wrong, but there isn't a good feeling around here of where we are headed."
Schnack changed his mind the following week after the school district produced a series of videos it curated to introduce Sims to the community.
"After seeing his interview and reading more about him, I have a change of heart," Schack wrote to Freeman. "I think we are going to be just fine. I believe our community is still a little hesitant after the whole Dallemand fiasco. I do believe he is a good fit based on what I have read and seen so far."
The public is invited to a meet-and-greet with Sims set for 4:30 p.m. June 21 at Rutland High School's Performing Arts Center.
To contact Civic Journalism Fellow Laura Corley, email [email protected] or call 478-301-5777.