Teachers in short supply as educator pipeline slows to a trickle in Middle Georgia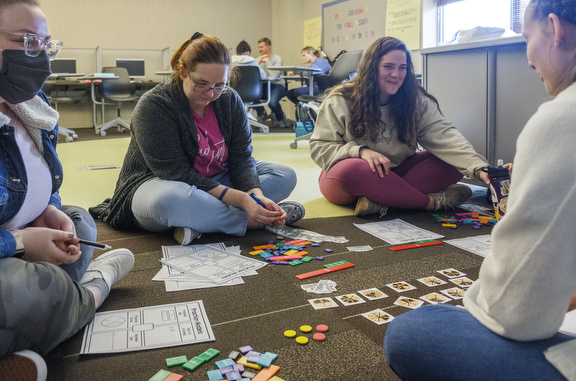 There is a science teacher at Ballard Hudson Middle School who has been on the job since the start of the school year without ever setting foot inside the classroom.
An in-person substitute teacher observes students learning and keeps watch over the class while students listen and watch screens playing a live streamed video of the teacher, who lives out of town. 

An ongoing national shortage of teachers means that students in some districts are more likely to be in classrooms without teachers.
The shortage has prompted districts including Bibb County to hire virtual teachers for classes where hiring a traditional in-person teacher has proven to be a particular challenge.
The first virtual teachers were hired in Bibb Schools in 2016. That year, the University System of Georgia awarded the fewest number of degrees in education-related programs recorded in the past decade. Bibb Schools has since hired virtual teachers on an as-needed basis.
In December, the Board of Education voted to hire up to 14 virtual teachers to help fill some of the more than 30 vacant teaching positions in Bibb. The instructors, certified to teach in Georgia, are employed by Proximity Learning, a Delaware corporation based in Texas that provides virtual teachers to school districts with teacher shortages across the country.
Muscogee, Fulton and Greene counties also use the company for virtual teachers.
"The university system has not been producing the number of education majors as they have in the past," Bibb County Schools Superintendent Curtis Jones said of the teacher shortage.
To compensate, the district has also focused on recruitment of adults looking to change careers and has explored the military's Troops to Teachers program, which helped service members transition to the classroom. The program was launched in 1993 but was canceled by the U.S. Department of Defense in 2020.
"What the pandemic showed, though, was that even those measures were not enough to keep up," Jones said.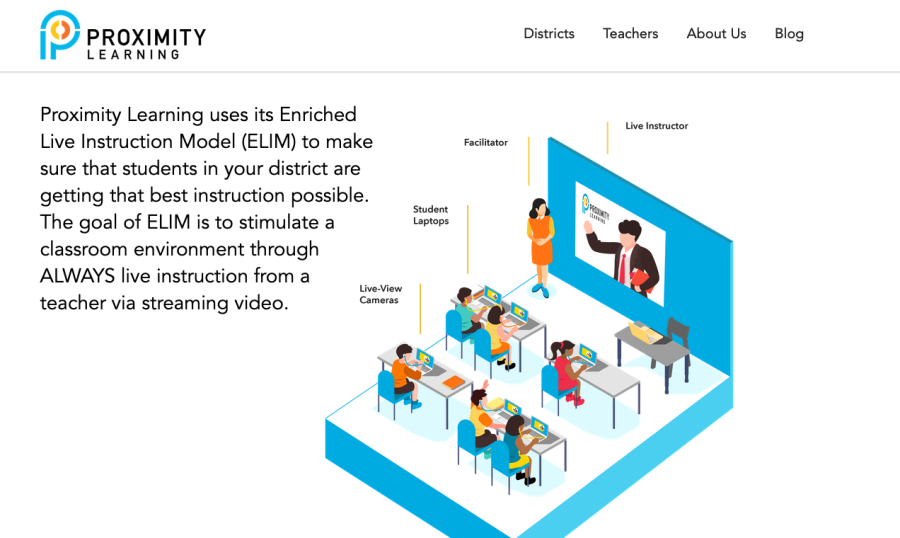 The trickling teacher pipeline is unlikely to be an issue that will go away any time soon, said David Biek, dean of the school of education & behavioral sciences at Middle Georgia State University.
"Over the past decade, there's been a dramatic decline and interest in enrollment in undergraduate teacher preparation," Biek said. "Honestly, the entire academic field – at the national level, state level and local level – we continue to struggle with why that is."
Low pay, poor working conditions and a seemingly ever-increasing workload are some factors that make teaching in Georgia a less than desirable job, Georgia Association of Educators President Lisa Morgan said.
"We used to talk about a shortage in special education, science and math and now it's all across the board," she said.
New challenges that came with teaching during a pandemic plus divisive politics that placed teachers and school boards at the center of culture wars have done little to help the situation, Morgan said.
"We have to make being an educator an attractive profession," Morgan said. "We're losing more than are coming in already."
In Georgia, 44% of public school teachers leave within the first five years of employment, according to a 2015 report from the Georgia Professional Standards Commission.
First year teachers in the southeast make an average of $39,754 per year, according to a 2021 report from the Southern Regional Education Board. Georgia's average starting salary for teachers is $38,509, according to a 2021 report from the National Education Association. Starting pay for teachers in Bibb County is $35,533.
Davlin Wilson, a third-year student at Middle Georgia State University, is student-teaching fourth grade math in Bibb County schools. The job, he said, "is not as easy as people think."
"It's definitely a calling," Wilson said. "You really have to take in your students and everything that comes with them, their environments, you know, their past learning experiences, all of that type of stuff and be able to still teach them."
A TRICKLING PIPELINE
The number of students enrolled in traditional public teacher education programs dropped by a quarter from 2015-2018 across University System of Georgia schools. There were 3,688 teaching program graduates in 2015 and 2,781 in 2018.
"As you might imagine, that was a huge part of the statewide and national conversation," Biek said.
In 2020, the number of teaching program graduates statewide climbed back up to 3,109.
The number of degrees awarded to graduates of education programs at colleges in Middle Georgia also has dropped over the past decade, according to data provided by the schools and from the University System of Georgia.
Education graduates awarded degrees from Mercer University declined by 36% over the past decade. Business became the no. 1 major for undergraduates in 2014 when the number of graduates with business degrees eclipsed the number of education majors. The school's undergraduate education program awarded 152 degrees in 2012 and dropped to 63 in 2021.
Wesleyan College had 17 education graduates in 2012 and 11 in 2021.
Fort Valley State University had 40 education graduates in 2012 and 32 in 2021.
Middle Georgia State University had 99 education graduates in 2013 and 77 in 2021.
Georgia College & State University has roughly the same number of graduates as it did a decade ago.
Joe Peters, dean of the college of education at GCSU, said the school's reputation for quality teaching programs has helped spare it from sharp declines in enrollment reported at other universities. The college's education program has an exemplary rating on the Georgia Professional Standards Commission's website.
Even so, the shortage of teachers is "bad everywhere," Peters said.
In January, some universities in Oklahoma decided to shut down entire colleges of education due to low enrollment.
In early February, members of the National Guard were called in to New Mexico public schools to act as substitute teachers during an acute shortage of educators that was exacerbated by the Omicron variant of COVID-19.
Peters is president of the Georgia Association of Colleges for Teacher Education and said the trickling teacher pipeline is an issue the organization plans to discuss possible solutions for in April.
Thomas Koballa, dean of Mercer University's Tift College of Education, authored the GACTE's 2022 legislative priorities, and the chief concern is the state's support and adequate funding of a continued high-quality pipeline of educators.
The group's priorities are: offering service-cancellable loans for educators who agree to work in high-need Georgia public schools for three years; paying teachers for supervising student interns; preserving the Teacher Retirement System; diversifying the teacher workforce and improving teacher preparation for online instruction.
A TEACHER'S MARKET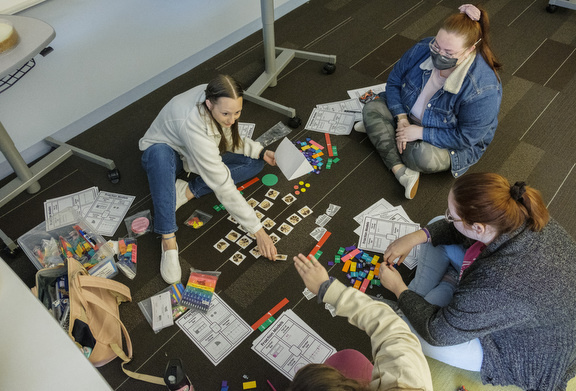 Finding qualified teachers and keeping them on the job is a particularly difficult challenge for the lowest-performing schools in Bibb County and in Georgia.
"If left to your druthers, would you rather go (teach at) a school that has high test scores or low test scores? Would you rather go to a school that has a lot of discipline issues or fewer discipline issues," Jones said. "So, some of the harder-to-staff schools are those schools that struggle the most and that's not just true in our school district, but it's true in the state and in the nation."
In February, the Georgia Department of Education announced a teacher recruitment tax credit program to help incentivize educators to commit to teaching a high-needs subject area for three years at one of the state's 105 schools where student performance ranks in the bottom 5%.
Ten of the participating schools are in Bibb County including: Appling Middle School, Ballard-Hudson Middle School, Hartley Elementary, Ingram/Pye Elementary, John R. Lewis Elementary School, Southfield Elementary School, Veterans Elementary School, Union Elementary School, Southwest High School and Westside High School.
The tax credit for those teachers would mean a $3,000 credit on their state income taxes yearly for five consecutive school years.
Math, science and special education are among subjects for which there are the most teacher vacancies in the Middle Georgia Regional Education Service Agency.
"This is a teacher's market," Jones said. "If they don't like the assignment they have, they'll be with you for a year, but then they can go where they want to go."
MEASURES IN THE MEANTIME
Gov. Brian Kemp campaigned on promises of a $5,000 raise for Georgia teachers, but so far educators have seen only $3,000 of it. Last year, he made the trickling teacher pipeline a political priority.
A bipartisan bill to allow retired teachers to return to work without facing state retirement income penalties was on track to become a law in late February. The bill calls for teachers with 30 years of service to be able to return to work and continue drawing retirement after one year of retirement.
As it now stands, retired teachers can work at private schools or charter schools without penalties. However, a teacher would face penalties such as a reduction in retirement income upon returning to work in a public school.
"I think that's going to help some," Jones said. "I think the governor is making an effort now to even that playing field and we'll see how it may help us, but the pipeline is difficult."
To contact Civic Journalism Fellow Laura Corley, email [email protected] or call 478-301-5777.
Editor's note: An earlier version of this story misidentified an elementary school participating in the teacher recruitment tax credit program. John R. Lewis Elementary is a participating school.
View Comments (2)