2023 Preview – Part 1: Bicentennial kickoff, $25 million loft project, school sensory rooms, downtown parking changes and new MWA leadership
The Macon Newsroom has compiled 20 things to look for in 2023 in a 4-part series that will be published this week
– This story has been edited to reflect the postponement of the debut of the 'Macon 200 shines a light on our journey'
1) 'Macon 200 shines a light on our journey'
In early 2023 on a date still to be announced, the Macon community is invited to gather in Rosa Parks Square for the Grand Kickoff of the Bicentennial Celebration 2023. 
The event will feature the premiere of a film highlighting the city's 200-year history.
Bicentennial Celebration Committee co-chair Wes Griffith led the effort to hire a 3D film company from the Czech Republic to create a movie designed to be projected outdoors on the City Auditorium throughout the year. Although the committee had hoped the film would be ready by the First Friday of the year, Griffith said they needed additional time for the production. 
The first showing of "Macon 200 shines a light on our journey" will be the first major event of the Bicentennial year and will provide a preview of events to come.
Organizers are hoping to recruit a marching band for the festivities and local youth are expected to create original works of art for the film's finale, Griffith said at the committee's December meeting.
The committee has a goal of raising $2 million dollars to fund the year's celebrations and major donors will be recognized at the kickoff that will be held in the park at the corner of First and Poplar streets. 
The committee's goal is to "strengthen civic pride by educating the community about our history, celebrating our accomplishments, acknowledging our past and promoting a harmonious future."
2) New $25 million downtown loft complex, zoning changes ahead for P&Z
Proposed new lofts for downtown including construction of a $25 million residential complex, new plans for an outdoor worship garden and the expected revision of zoning codes are ahead for the Macon-Bibb County Planning & Zoning Commission in the coming year. 
Two years after purchasing the old Joseph N. Neel and Blair's stores on Cherry and Third streets, developer Robbo Hatcher with H2 Construction LLC and Dunwody Beeland Architects are ready to bring their multi-family proposal before the board Jan. 9.
Plans call for demolishing both old stores and building a four-story, more than 107,000 square-foot building with 95 luxury loft apartments, two small stores fronting Cherry Street and a retail/restaurant location on the Third Street side.
NewTown Macon, which is working to catch up on coveted downtown loft development delayed by the pandemic, will assist in financing construction with the Hatcher Family providing the bulk of the equity for the project.
The Stuckey family also plans an extended loft project with a recording studio and rooftop deck constructed in a renovation project around the old Army surplus store at the corner of Cherry and Poplar streets. 
As P&Z Executive Director Jeff Ruggieri begins his second year, he also has a growing list of potential changes he will propose to better plan Macon's growth and development and close any loopholes he's discovered in recent months.
One of P&Z's biggest challenges came in the fall when Historic Macon and others opposed the demolition of two historic buildings on the First Presbyterian Church campus on Mulberry Street. 
Because the church was still working on its long-range plan that was approved decades ago, the church is able to tear down its near century-old Sunday School building and the Mid-Century Modern office of pioneering female architect Ellamae Ellis League. First Presbyterian still must submit plans for its outdoor worship and event venue for final approval in the coming year.  
P&Z also is anticipating a redesigned proposal for outdoor event space from the Allman Brothers' Band Big House Museum, which was denied demolition of a previously condemned house it owns next to its Vineville facility. 
3) Sensory rooms for all Bibb Schools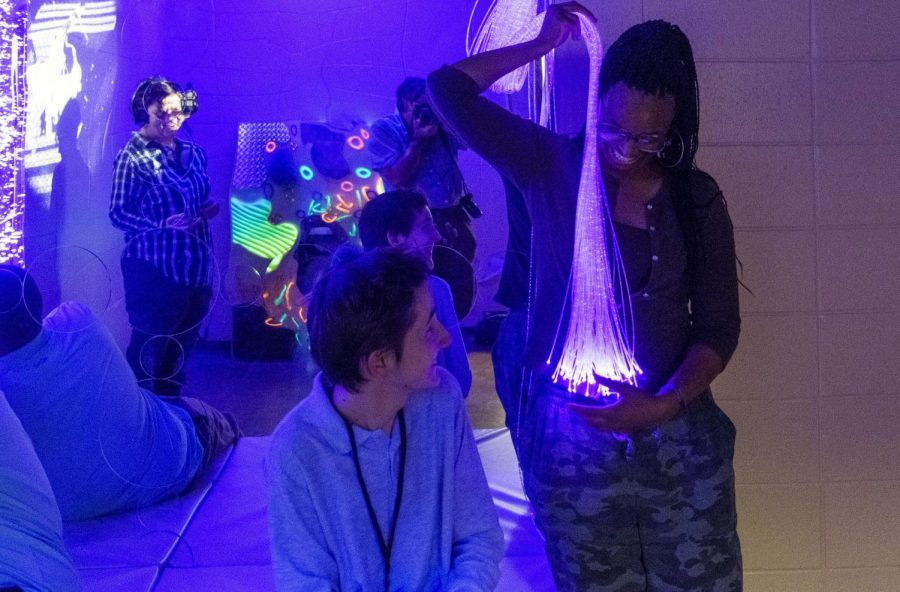 Each of the 34 Bibb County Schools is set to be outfitted with a sensory room by February.
The rooms serve as peaceful spaces for students to self-regulate from overstimulation or collect themselves in a quiet, calm place away from their peers and classrooms.
The Board of Education approved sensory rooms for 11 schools in May. In October, it voted to expand the rooms to every school in the district.
Each sensory room will cost an estimated $30k. The district contracted with Atlanta-based Sensory Room Solutions to design and outfit the rooms at a total cost of $1.1 million. The district will pay the cost using a one-time federal funding opportunity from the Individuals with Disabilities Education Act/American Rescue Plan.
4) Downtown parking changes expected 
Four and a half years after parking meters returned to downtown Macon, the Urban Development Authority is still wrangling with scofflaws and enforcement. 
Continual turnover in parking management, necessary upgrades in technology and the pandemic have kept the parking program from reaching its potential to fund downtown improvements, such as new signage, restriping roads and better designating and managing commercial loading zones. 
The coming year is expected to bring an overhaul of the parking system under the direction of the authority's new parking director, Robert Stephens, who joined the authority last summer as the UDA's assistant director and operations manager.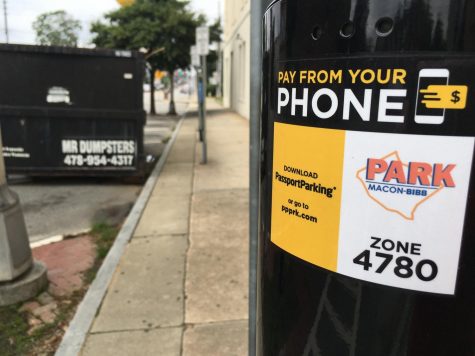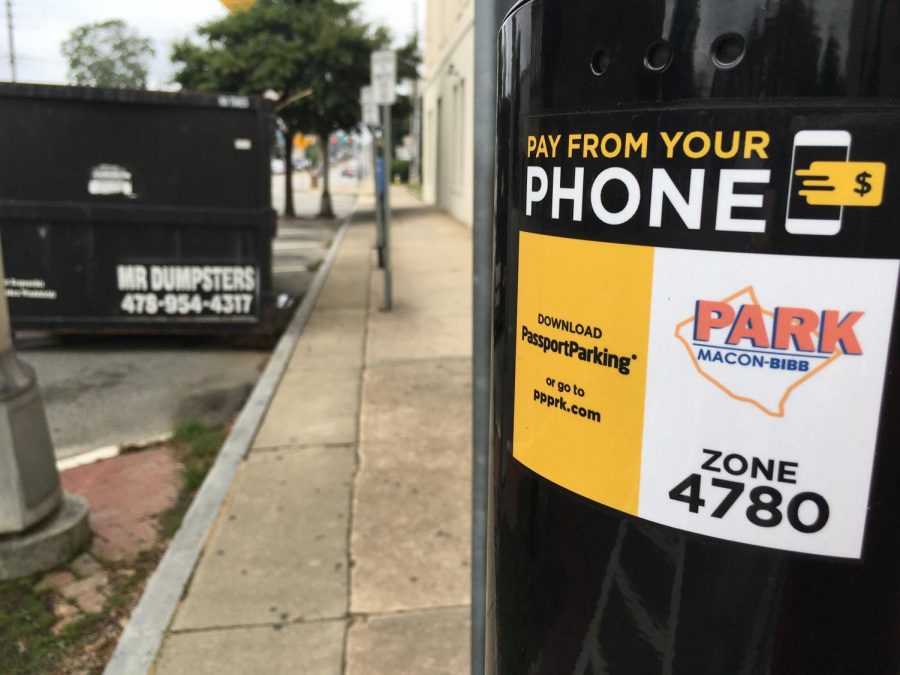 In recent months, Stephens has been studying parking management in other cities and has suggested tweaks in the metered system to allow more digital flexibility and tracking of offenders. 
Some business owners would like to be able to cover the cost of parking for clients, and with new software and parking programs there are ways to do that as well as reserve spaces in parking decks, Stephens told the authority.
Board members are discussing new technology and options for data collection and permitting for loading zones. 
"The loading zone is the most chaotic element of our system," Stephens said. 
In the past, tow trucks have been called to remove non-commercial vehicles from loading zones only to be flagged away by a business owner claiming the right to park in that spot. 
Stephens could implement new parking permits for those loading areas to clear up confusion as to who can use them. 
The UDA also is considering a new parking app that could better handle the problematic aspects of the current system, such as tracking scofflaws. 
UDA Executive Director Alex Morrison said keeping a cash option for downtown parking is important to meet the needs of visitors who might not have smartphones. 
The planned upgrade could result in an extra 10 cents per parking transaction, Stephen said. 
Morrison wants to make sure parking is easy enough for the public to navigate. 
"Creating a system that's people-focused and not profit-focused is something we take very seriously," Morrison said in a November meeting. "We don't want anyone to think we're out here for the sake of revenue, we're out here for the sake of a better environment."
5) Water Authority's new leadership and headquarters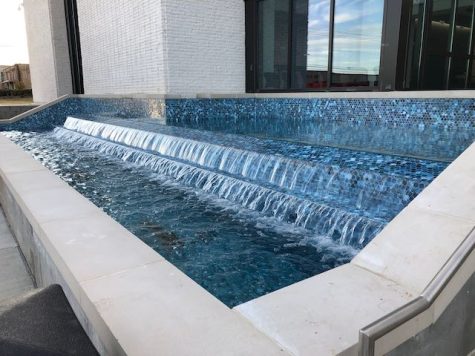 Major changes are ahead for the Macon Water Authority from its top leadership to the headquarters renovation at the corner of Second and Hemlock streets. 
Warren Associates is transforming the 1963 former bank building with added security measures, a stormwater-friendly parking lot that is designed with pedestrian safety in mind, expanded office for drive-thru clerks and a cascading fountain at the main entrance to customer service. 
The $10 million renovation is expected to be completed in November.
Interim Executive Director Ron Shipman signed his $300,000 annual contract and began work in early December, taking over after the departure of Joey Leverette who was under a similar one-year, renewable contract when he abruptly resigned in what authority Chairman Sam Hart called a "forced resignation" brought on by the board. 
In January, Gary Bechtel succeeds Hart as the at-large elected authority chairman after representing the Macon-Bibb County Commission on the authority in 2017-2018.
Desmond Brown also will be sworn in to reclaim his District 2 seat on the authority. The authority investigated and censured Brown in early 2022 for alleged conflict of interest by billing MWA for work he provided for a client of his disaster mitigation company after her home flooded. 
Brown resigned for a failed bid to run for chairman. He lost to Bechtel in a runoff, but reclaimed his seat in a special election runoff with Lindsay Holliday. 
The authority also begins 2023 without its Senior Executive Assistant of Strategic Planning Lisa Golphin, an engineer who often represented the authority in community affairs and media relations who resigned in December.
Civic Journalism Senior Fellow Liz Fabian covers Macon-Bibb County government entities and can be reached at [email protected] or 478-302-2976. Civic Journalism Fellow Laura Corley reports on education, health and public safety and may be contacted at [email protected] or 478-301-5777.