P&Z plans code revisions after First Presbyterian demolition dilemma; questions Bloomfield private club
Macon-Bibb Planning & Zoning approves Bear's Den building demolition, OKs Bass Road apartments
The First Presbyterian Church outdoor worship space application won't be heard by Macon-Bibb County Planning & Zoning until early next year, but the project — that includes demolitions of historic properties — came up at Monday's administrative meeting and will likely result in an upcoming change in the code.
A legal opinion affirmed that a church plan approved in 1991 and 1998 could still move forward because the church had continued to work on the four-phase project in the intervening years. However, the 31-year gap between the approval and the planned demolitions has some P&Z commissioners looking at a possible revision to their code.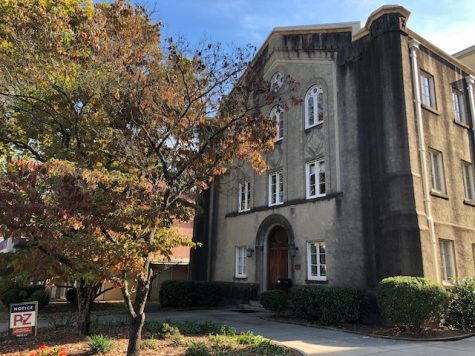 Historic Macon Foundation opposed the razing of the near-century old Sunday school building and the 1945 office of pioneering female architect Ellamae Ellis League.
Architect Gene Dunwody Jr., whose grandfather designed the older building that is now used for administrative offices, also spoke against the demolitions, as did architect Shannon Fickling.
But P&Z Executive Director Jeff Ruggieri explained that the church has an unconditionally guaranteed legal right to proceed.
"Obviously it's an important item in the community to make sure we're on the same page," Ruggieri told commissioners. "But I made the decision at the staff level… . If people come to you and ask why did you let this happen, I didn't put it before you because it's very clear in my mind and legal's opinion." 
"I think 30 years is a long time for an approval to hold," P&Z Commissioner Josh Rogers replied.
"And you're absolutely right," Ruggieri responded.
P&Z Chair Jeane Easom remarked, "I don't agree with it, but I don't see where we have any choice."
"I'm with her," Rogers responded.
Ruggieri explained that there is language in the code that negates prior decisions if a project has been abandoned, but it does not define what it means to be abandoned. Because First Presbyterian Church was completing the project in phases, it was considered ongoing.
"That's a great thing to put on the bullet list for amendments," Rogers said, alluding to expected revisions to the codes governing P&Z decisions.
"The mere fact that the church came back with a plan means it's not abandoned," Ruggieri said.
No poker nights, strippers at Full House Tavern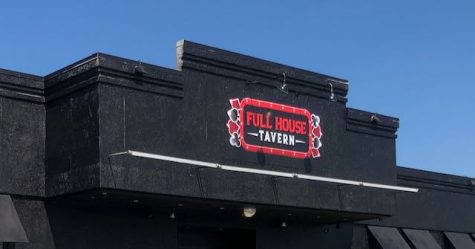 The recent opening of Full House Tavern restaurant raised questions when P&Z commissioners began seeing social media posts seeking card dealers for poker games in the old Olive Garden restaurant near the corner of Mercer University Drive and Bloomfield Road.
On Sept. 30, P&Z staff granted a permit for a restaurant with alcohol, but specifically outlawed pool tables, gambling and slot machines.
Owner Kevin Smith said once he learned of the restrictions, he filed an application to instead become a private club charging membership fees or admission, to be open from 2 p.m. to 3 a.m. and cater to patrons at least 21 years old.
Smith said with the Macon Mall amphitheater project underway, he wanted to have a restaurant at 3630 Mercer university Drive where Olive Garden closed and nearby O'Charley's and Chick-fil-A are also shuttered.
"I don't think what you're wanting to do is a private club charging memberships or annual fees," Easom said.
Ruggieri suggested Smith apply to be a restaurant with live entertainment, instead.
"With a private club the commissioners will have a lot more questions," Ruggieri said.
Commissioner Bryan Scott proposed approving a restaurant with the ability for live entertainment.
"I have to say that doesn't include strippers," Scott said.
Easom said she was not comfortable permitting the restaurant to be open until 3 a.m. so commissioners capped the hours at 2 a.m., which is when bars must close.
Smith said he currently does not have an alcohol license but is using a caterer to service the restaurant.
Commissioner Gary Bechtel questioned Full House's prior social media posts about poker games and hiring dealers.
"It's another way to get butts in the seats," said Smith, who is from Atlanta. "Some people use trivia nights, others use karaoke, but poker was ours. … When we were told it was not an appropriate use for our restaurant, we pulled it down."
Bechtel asked how the commission could trust him when the operation brought in pool tables and card tables after the permit stated pool tables, slot machines and gambling were not allowed.
Manager Terrence Smith told Bechtel that Full House Tavern discontinued that after meeting with P&Z staff.
"You've got my word. It's gone," Terrence Smith said.
Scott motioned to approve the permit for a restaurant with live entertainment with "no poker nights"
"No strippers," Easom said. "Just want to make it clear."
The permit was approved 3 to 1 with Bechtel voting against it.
Bear's Den demolition, parking lot approved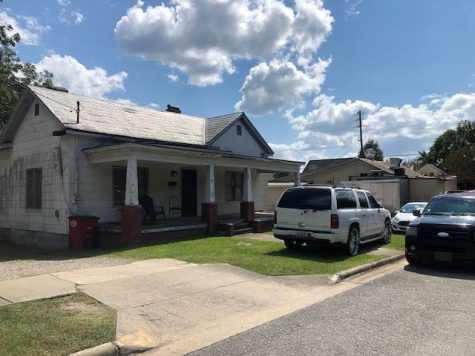 When the Design Review Board signed off in September on the Bear's Den's plans to tear down a house at 1191 Oglethorpe Street to expand parking, work on landscaping details needed to be revised before final P&Z approval.
Monday, restaurant owner Kristi Lyles and engineer Steve Rowland presented updated parking lot plans that were approved by P&Z.
P&Z staff did not support the house demolition, according to documents submitted in September. The wood-frame, single-family house was shown as having diminished integrity and not significant to the Beall's Hill neighborhood in a 2004 survey, although a prior study in 1987 indicated it was a contributing building to the neighborhood.
DRB Chair Chris Clark admitted it was a tough call to allow demolition because there has been recent development and renovations on neighboring streets.
A summary in documents submitted for Monday's P&Z hearing stated: "The new parking area will be a solution to the congestion that is a major problem especially during the peak time for the restaurant."
New Bass Road apartments near Providence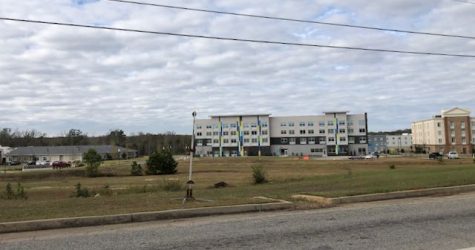 A new 132-unit, "high-end" apartment complex has been approved on nearly 5.5 acres at 1540 Bass Road, or 115 Providence Blvd., which is across from the Publix shopping center and near the Providence subdivision.
Scott Thompson of Piedmont Construction Group said the four-story building will consist of enclosed loft apartments with entrances via a central corridor.  Monthly rental payments are expected to be between $1,300 to $2,200.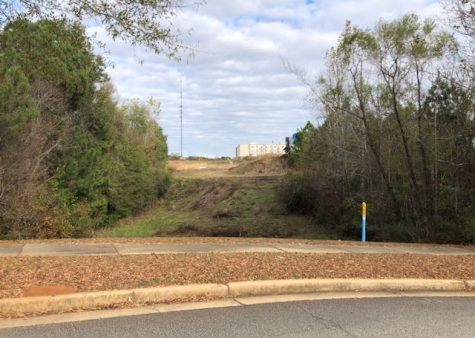 Whitney at Bass will go up behind the new TRU hotel and adjacent to the Holiday Inn Express.
Although commissioners anticipated opposition from Providence neighbors, no one spoke against the project.
Thompson said he did meet with neighbors to discuss the project before appearing at P&Z.
"My takeaway from my meeting is that, 'We don't like it, but it's better than anything else that would go there, so I guess we'll approve it.'"
A master plan for the region suggested a big box store for that land, Thompson said.
Easom questioned whether Thompson planned to leave a buffer between the apartments and the neighborhood, and he said there will be sloped easement there.
"Did Providence residents understand that?" she asked.
"I believe so," Thompson replied.
"I understand when they cleared the other end (of the neighborhood) there was an uproar," Easom said.
Thompson expects most residents to access the apartments from North Macon Street near the CVS, not from Providence Blvd.
Other business
– Civic Journalism Senior Fellow Liz Fabian covers Macon-Bibb County government entities and can be reached at [email protected] or 478-301-2976.