MWA executive director resigns less than a year on the job
The Macon Water Authority has called a meeting for this Thursday as the staff awaits an announcement about the future of the organization
Less than a year after Joey Leverette took the helm of the Macon Water Authority in January, the authority is looking for a new executive director.
In a called authority meeting last Thursday, the authority apparently accepted Leverette's resignation effective that day. No reason was given in the authority's announcement.
Tuesday afternoon, Assistant Executive Director and Vice President of Field and Plant Operations Michel Wanna sent a statement to MWA employees announcing Leverette's resignation.
The authority has called another meeting this Thursday.
"We await the Board's decision and announcement of what comes next," Wanna said in the statement. "For now, this is all we know. I am very grateful for each of you and the valuable role you play in the success of this Water Authority."
During last week's called meeting, the authority went into executive session for more than two hours to discuss a personnel issue. Leverette was in the closed meeting for the first part of that session before being dismissed. He was called back in and remained for the duration of the meeting.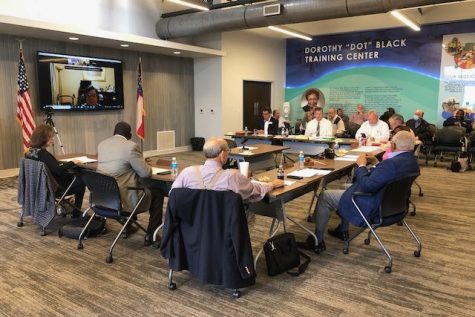 The board came back into open session to adjourn the meeting but no action was taken or formal announcement made.
Tuesday's statement only said Leverette resigned his position to "pursue other career opportunities and interests."
After Leverette was initially released from the closed session, he was discussing with staff plans for the upcoming board meetings as if he was still going to be there. An attempt to reach Leverette by email was unsuccessful.
In recent meetings, some board members questioned Leverette about procedural matters in preparing documents for meetings, but there was no detailed discussion in open session about his performance.
Leverette was selected late last year after MWA reviewed about 40 applications and conducted nearly a dozen candidates over Zoom. The Macon native who grew up in Houston County had most recently served as director of Water Distribution & Wastewater Collections for the Gainesville Regional Utilities in Florida.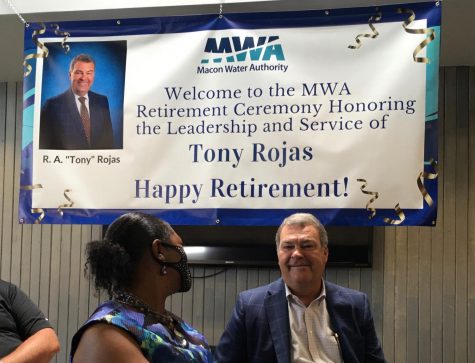 He replaced Tony Rojas, who abruptly announced his retirement through a joint statement with the authority in May of 2021. The board unanimously approved Rojas' settlement after a two-hour closed session to discuss personnel matters and he was gone less than two weeks later.
The authority held a retirement ceremony for Rojas and paid out a $1.4 million dollar settlement, per the terms of his contract.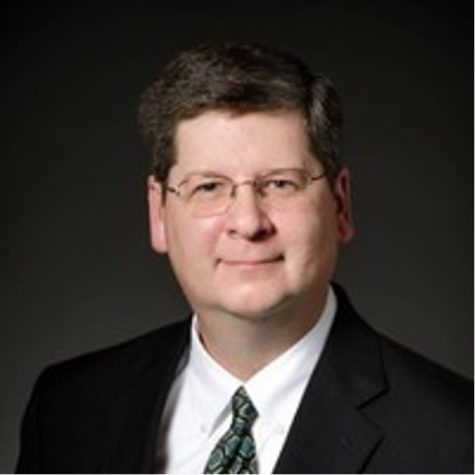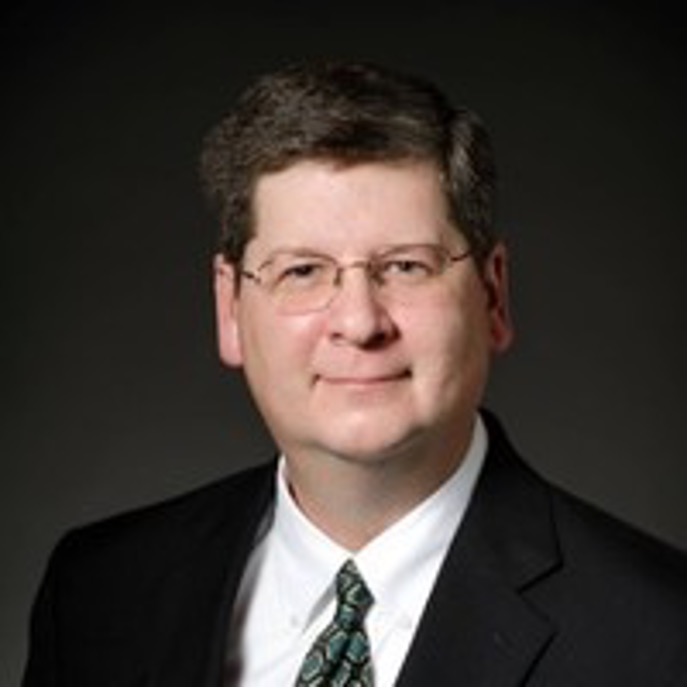 Leverette agreed to a $300,000 one-year contract as president and executive director, with an automobile of his choice to use for business and personal use. The contract could be renewed after an 11-month evaluation of his performance, but Leverette only made it 10 months. It is not yet clear whether he will receive any further compensation.
The Macon Newsroom obtained a copy of Leverette's contract which states that if he resigns, he must give 30 days advance notice "unless the board agrees otherwise, and no severance pay shall be due… ."
In the weeks before Leverette was hired, the Myers McRae search firm and the board narrowed the finalists to Leverette and Tony Carnell, the deputy manager of the Henry County Water Authority. Carnell withdrew his name during the 14-day waiting period for the authority to make its selection.
Search plans or the announcement of a new executive director could come as early as Thursday during the board's called meeting.
– Civic Journalism Senior Fellow Liz Fabian covers Macon-Bibb County government entities and can be reached at [email protected] or 478-301-2976.