MWA adds stormwater credits, raises starting pay in critical staff shortage
Macon Water Authority chairman candidate Desmond Brown files bankruptcy as replacement sought for his vacated District 2 seat
After hearing multiple complaints about stormwater fees adversely affecting churches, businesses and nonprofit organizations, the Macon Water Authority is increasing ways to lower bills at the same time it approves higher wages to fill key vacancies.
At Thursday's committee meetings, MWA Executive Director Joey Leverette explained how staff has endured critical staffing shortages at its water treatment plants for about 18 months.
The vacancy rate was 60 percent as of his committee report, Leverette said.
"Hats off to staff and the management of both sewer plants for keeping operations going efficiently and safely," he said. "We basically have nine people running two sewer plants where we have 20 funded positions."
Pandemic hiring challenges and increases in wages in related job sectors has made it difficult to recruit trainees for $16.72 an hour when they could be making $20 an hour running a forklift, he said.
The personnel committee approved hiking starting salaries to $18.25 per hour for those key positions. A handful of trainees already on staff also will see an increase.
"This is a critical job, crucial positions we need," authority member Bill Howell said. "In my opinion, it's critical to the water authority that this is working. It doesn't matter how good we do with clean water, no matter how good stormwater is going along, if we have issues at those two plants."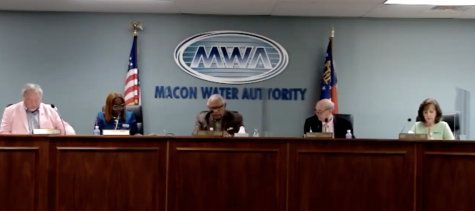 Both Howell and Personnel Committee Chairwoman Anissa Jones raised concerns about how that hike would affect other staff who are not included in the wage increase.
Jones requested an update on a wage study after the authority increased its minimum wage to $15 during the pandemic. Leverette said that report is pending a meeting with Korn Ferry, the consultants who track salaries to help keep the authority competitive with other communities.
"Please assure our other employees this is not the end of the discussion," Howell told Leverette.
Howell, a Macon-Bibb County Commissioner who represents the county on the board, had suggested raising veteran plant operator salaries by the same amount, but Leverette wanted further study.
He estimated the annual cost of raising trainee starting salaries at about $10,000, but that figure would rise significantly with across-the-board hikes.
"I would like to look at those numbers," Leverett said.
New stormwater credits proposed
After getting an earful from local church leaders, business owners and nonprofit organizations about newly levied stormwater fees, the authority is looking for more ways to reduce the amount owed.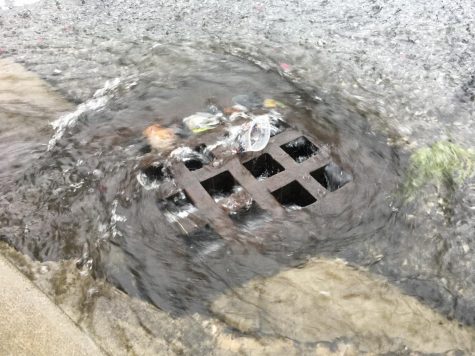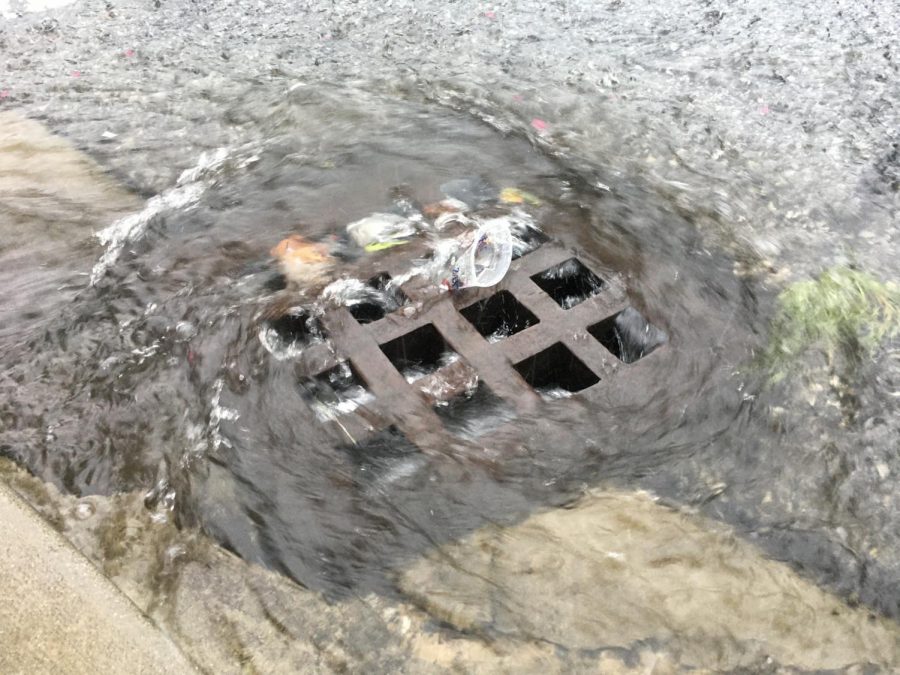 The executive director proposed increasing the percentage of savings for commercial or nonprofit property owners who reduce the amount of runoff from their property, or perform other specified activities, to earn what is called stormwater credits. The authority is also providing up to $200 per year in vouchers for hosting cleanups that reduce the amount of litter int he stormwater system.
"The intent of these recommendations is to provide greater opportunity for our non-residential customers in this community to receive additional credits as well as provide additional financial relief for our businesses and churches," Leverette said. "While the changes are minimum they are beneficial to many of our stormwater customers."
In the proposals approved Thursday in committee, credits for providing educational programs or stewardship events would rise from 10 percent to 15 percent. That hike increases the overall possible credit from 20 percent to 30 percent in those categories.
Education credits come after a property owner provides information sessions or training about stormwater and watersheds. Stewardship credits are for hosting stream or neighborhood cleanups or other efforts such as marking storm drains.
Leverette also added a $100 voucher toward the stormwater bill for a stewardship event. The authority would provide vouchers for two events a year for a maximum benefit of $200 off the bill.
The authority offers a variety of other credits that must be renewed annually or every three years.  For instance, fees can be reduced by 50 percent if there is no direct drainage from the property to the stormwater system or if the property owner removes impervious surfaces.
Businesses, churches and other commercial property owners seeking credits must apply to the Macon Water Authority. Single-family residential customers have a different form to fill out at the MWA website www.maconwater.org.
"It's going to be fairly easy for any church to get at least a 30 percent discount and not much of a heavy lift to get 50 percent," Howell said.
The changes will be formally approved at the next authority meeting on April 7.
Desmond Brown files bankruptcy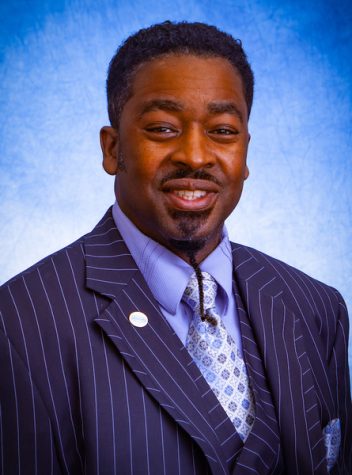 The Macon Water Authority also must identify an interim District 2 representative on the authority after Desmond Brown vacated the office to run for the at-large chairman's seat.
His replacement will be appointed by Probate Court of Bibb County, according to the authority's by-laws. The interim board member will serve until a special election in November.
Brown, who paid $486 in cash last week to qualify for the seat that pays $16,200 annually, filed for bankruptcy Thursday afternoon, according to court documents.
The former District 2 board member had a March 18 deadline to provide court-ordered documents in a 2019 civil case where a judge ruled he must pay back a $40,000 investment from a client back in 2011. Compounding annual interest increased the amount owed to $150,000 as of March 1.
Last month, Judge Connie Williford jailed Brown for four days for contempt of court by ignoring the court order and failing to provide the requested documents. Brown did turn over some bank  statements and other records before being handcuffed and led away February 21.
Sam Alderman III, the attorney representing the investor in Brown's company, said he had not received any additional records at the time of Brown's bankruptcy filing.
Typically, a bankruptcy filing halts debt collection efforts, but it is unclear how it would impact the judge's order requiring Brown to produce the documents.
An attempt to reach Judge Williford for clarification was unsuccessful.
– Civic Journalism Senior Fellow Liz Fabian covers Macon-Bibb County entities and can be reached at [email protected] or 478-301-2976.