Five Athletes Representing Mercer at the Professional Level
According to the NCAA, nearly 6% of all high school athletes go on to play collegiately. Of the few athletes who make it to the collegiate level, nearly 2% will go pro. Despite the slim odds of making the jump from the NCAA to the pros, Mercer University has seen a fair share of former athletes make the jump. Here are five Mercer athletes who defied the odds and are playing at the professional level.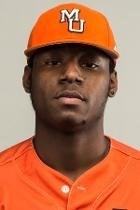 Kyle Lewis began his collegiate career in 2014 and wasted no time in becoming arguably the greatest athlete in Mercer history. The outfielder compiled an overwhelming number of accolades during his time in Macon, including a 2014 ASUN All-Freshman Team selection, 2015 SOCON Player of the Year selection, 2016 SOCON Player of the Year selection, multiple All-American Team selections, 2016 HERO Sports National Player of the Year, 2016 TD Ameritrade Home Run Derby National Player of the Year, and many other awards. Lewis began his professional career in 2016 when he was selected 11th overall by the Seattle Mariners. Lewis worked his way through the Mariners farm system, earning his MLB debut on September 10th, 2019. Lewis wasted no time making a name for himself in The Show, hitting a home run in each of his first three games. Following a phenomenal campaign, Lewis was named as the American League Rookie of the Year in 2020. Kyle Lewis' meteoric rise has left every baseball fan in Macon smiling and eager to see just how high the former Bear flies.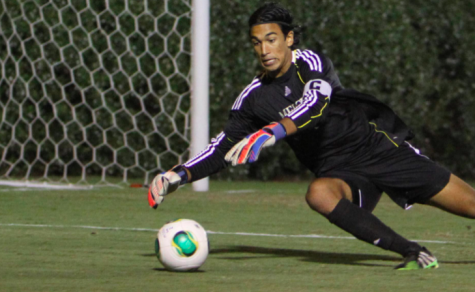 Coming to Macon from Pickering, Ontario, Greg Ranjitsingh made his impact on the Mercer Men's Soccer Team the moment he stepped foot on campus. The 6'2 goalkeeper started every game and never came off the field his entire time at Mercer. In his 81 game career in the Orange and Black, Ranjitsingh totaled 363 saves, 27 shutouts, and a 79.3% save percentage. Over the course of his career, Ranjitsingh was named to the 2011 ASUN All-Freshman Team, 2012 ASUN All-Tournament Team, 2012 NSCAA All-Region Third Team, 2014 SOCON All-Conference First Team, 2014 SOCON All-Conference Tournament Team, and the 2014 NSCAA All-Region Third Team. Ranjitsingh's professional career began in 2015 when he was signed by Louisville City FC, a team which plays in the second tier of the American soccer pyramid. After helping Louisville City to a league title in back to back years (2017 & 2018), Ranjitsingh signed his first MLS contract with Orlando City SC, catapulting the goalkeeper to the top tier of the American soccer pyramid. Since making the jump to the MLS in 2018, Ranjitsingh has been a mainstay in the league, signing contracts with Minnesota United, Los Angeles FC, Philadelphia Union, and most recently Toronto FC. Along with a successful club career, Ranjitsingh has also proven himself on the international stage with the Trinidad and Tobago National Team.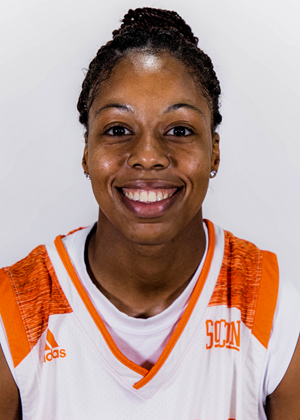 Jada Lewis began her collegiate career about 80 miles north of Macon, playing with Georgia State University from the 2016-17 season to the 2019-20 season. While a Panther, Lewis torched the Sun Belt Conference, raking in a number of awards and accolades (such as 2016-17 Sun Belt Freshman of the Year, 2018-19 All Sun Belt Second Team, and 2019-20 Preseason All Sun Belt First Team). For her final collegiate season, Lewis brought her talents to Macon, becoming yet another weapon on an already loaded Women's Basketball roster. In her lone season as a Bear, Lewis started in 24 of the teams 26 games, posting 14.2 PPG, 3.5 APG, 2.8 RPG, and 1.2 SPG. The dynamic guard helped guide the Bears to a SOCON Championship, clinching a birth in the NCAA Tournament. Following the conclusion of her college career, Lewis signed her first professional contract with TTT Riga of the Latvian Women's Basketball League. After her first professional season in Latvia, Lewis signed with Umeå Basket, a team based in Umeå, Sweden.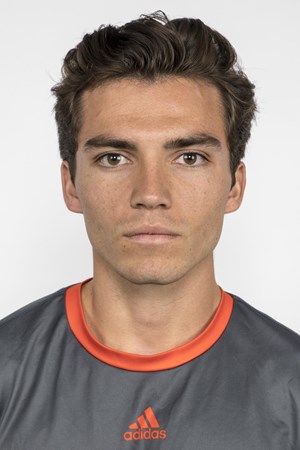 After an incredible amount of success at Dalton High School, Kobe Perez came to Mercer to continue his already impressive career. Unsurprisingly, Perez made an impact on the Mercer Men's Soccer team immediately. The center midfielder played in every game of his freshman year, starting in all but one game, contributing three goals and four assists. Perez continued being impactful for the Bears in his Sophomore, Junior, and Senior seasons, consistently showing up in the box score. In his time at Mercer, Perez helped the Bears to a trio of SOCON titles. After Perez finished his Mercer career, he signed his first professional deal with Tormenta FC who plays in the third tier of the United States soccer pyramid. Perez was only with Tormenta FC for a couple months before he was signed by Union Omaha for their inaugural season. Following a short stint with Union Omaha, Perez found his way back to Tormenta FC where he is currently playing his professional footy.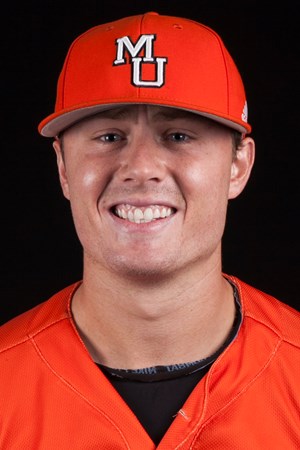 Kevin Coulter's career as a Mercer Bear started in 2016. As a freshman, Coulter solidified himself as one of the best pitchers in the SOCON, earning SOCON All-Freshman Team honors. Throughout his college career, Coulter was dominant on the mound for the Bears, posting an 18-11 career record while picking up five saves. Along with his All-Freshman Team Selection, Coulter also was named to the 2019 All-Socon Second Team. Coulter's professional career began when he was taken in the 33rd round of the MLB draft, being selected by the Cleveland Indians. Coulter has been working his way through the Indians organizations. At the time of this article, Coulter finds himself with the Indians High-A affiliate, the Lake County Captains.