Calling all fashionistas in Macon — Here are three things your wardrobe needs in Spring 2023
No one wants to be the person wearing last season's styles. So to save you from the embarrassment of showing up to Idle Hour Country Club in last year's sundress, I sat down with trend expert Claire Rich and clothing boutique owner Erin Kovacs to get the scoop on what we can expect for this spring's styles.  
Let's begin with an age-old favorite, denim.  She's our tried and true, and she's not going to let us down come spring.  
Senior director of innovation and trends for Fossil group Claire Rich says that recycled denim will be huge because of a newfound love for restoring old styles.  
"Denim is reemerging as a sustainable product.  People are recycling.  They are taking old denim and making it into a boho look," Rich said.  
The boho look is a style based on the bohemian trend, which features bell-bottom jeans, looser-fitting clothing, natural fabrics, and various patterns.
However, don't fret If you have already gotten rid of your mom's old Levi's.  Erin Kovacs, Owner of Sorella, one of Macon's small boutiques, says that she expects to carry various styles of denim, including the coveted longer flayer look.  
This longer, flayer look is similar to the bell-bottom jeans, where the jean is fitted until the mid-calf and then extends outward, widening at the bottom of the leg. 
"Jeans are similar to a bathing suit.  You have to try on a bunch and have a wide variety of options.  I don't always stick to the trends because most of my clients in Macon are looking for flayers and a longer, leaner look," Kovacs said.  
In fact, she already has some styles in-store today.  I've included my personal favorite style that you can shop right now.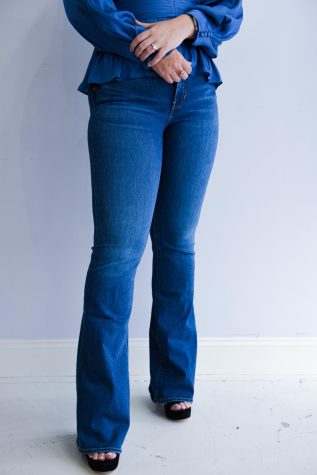 Don't worry, darlings, if you're like me and cringe at the thought of being in a pair of jeans all day; dresses aren't going anywhere; they are just getting more creative.  
Through her research, Rich has found that spring will almost look like a joyful expression for the fashion industry.   
"This whole joyful expression is the most popular trend for spring 2023.  It just has to do with oversize florals and prints," Rich said.  
If you want to go ahead and get a jump on the trend, I found a dress from Paces of Macon that is sure to be an eye-catcher for spring.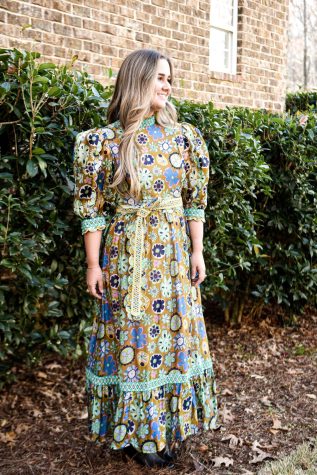 Now, my personal favorite is the color for spring 2023.  Trend forecasting company WGSN has declared digital lavender as the year's color for 2023.  
"Digital lavender is a gender-inclusive color that is already established in the youth market, and we expect it to broaden into all fashion product categories by 2023,"  WGSN Insider said. 
This color is bold, so if you want to introduce it slowly into your wardrobe, I found the perfect accents of digital lavender at Macon's Rumor Boutique.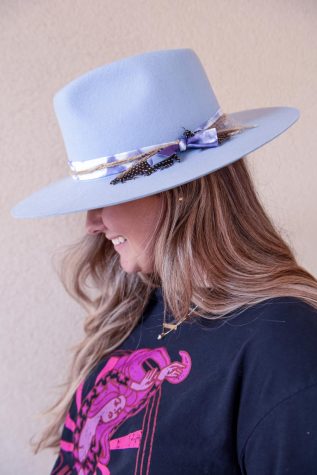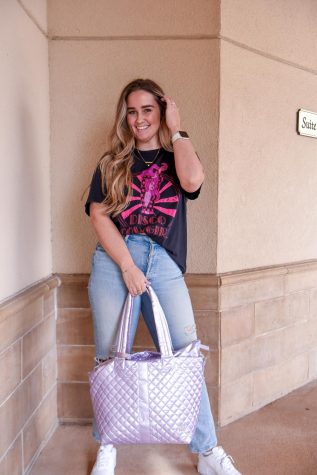 Spring 2023 style will be full of fun and vibrant self-expression.  Who What Wear fashion editors Kristen Nichols and Eliza Huber already got a taste of this creativity in the past spring/summer 2023 fashion tour.  
"Clearly, creativity is at an all-time high in and around the fashion world right now," Nichols and Huber said.
For Macon, these eclectic looks have already started to show in some of the local boutiques' inventory. So if you've been hesitant to go out of your comfort zone in the fashion world, next season's looks are the time to make the jump.