5 ways to get to know Macon's art scene
Macon is "Where Soul Lives" and is known for its rich music history, but you can dig deeper into what makes this city great by exploring the rich history and presence of art.
Macon is home to many art galleries, studios, theatres, museums and historic sites that are built into the infrastructure of the city. Yet, at times, it can be overwhelming to take it all in. 
With a city this historically and artistically vibrant, where does one start? 
Below are some suggestions.
1. Macon 365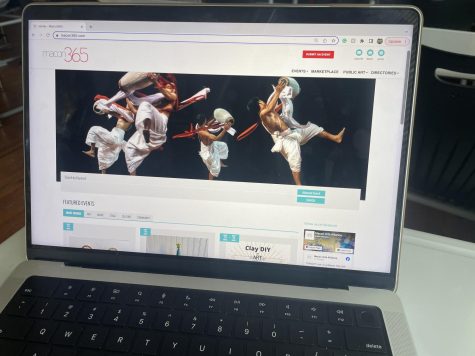 If you're looking for a one-stop shop for events happening in Macon, this is the place to go. This online community calendar is managed by the Macon Arts Alliance, and "it's crowd-sourced, which means that anyone can go in and add an event," Julie Wilkerson, the director of the Macon Arts Alliance, said. 
On the website, you can search events by medium—music, stage, art, culture, community and online—by date or keyword.
"Macon 365 is sort of our way…to tell people what's going on outside of Macon Arts Alliance – just what's going on in the community that they might want to do," Wilkerson said. 
You can subscribe to the Macon 365 email list through the website which includes events from Macon Arts Alliance's member organizations.
If you want to start getting to Macon arts somewhere a little more contained, check out First Friday.
2. First Friday
Every first Friday of the month, Downtown Macon comes to life with art exhibit openings, live music and a tour through Macon's music history from Rock Candy Tours. 
First Friday is "usually when everybody has their best foot forward, and [the galleries are] showing new work," Wilkerson said. 
Look at maconga.org to learn more about what's available during First Friday. The next First Friday will be on January 6 of the new year.
3. The Macon Arts Alliance
If you can't make it to First Friday, you can still visit one of the many art galleries and studios Macon has to offer.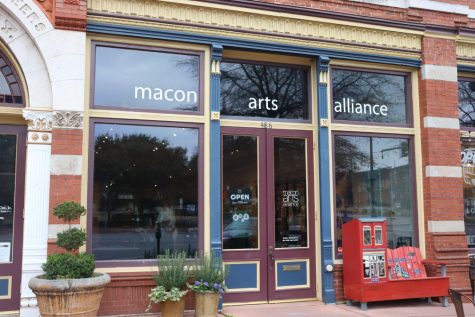 When the Macon Arts Alliance was created in 1984, "there weren't really a lot of other choices. Nobody was selling on the internet, and there weren't a lot of other galleries," Wilkerson said. 
Now, Macon's arts and culture sector is a large economic and community driver. 
"The arts and culture sector raked in $18 million to the Macon economy in 2015, according to data gathered by the Macon Arts Alliance. This supports 3,000 full-time jobs,"  Wilkerson said in a 2021 article from The Macon Newsroom. 
The Macon Arts Alliance has dozens of members ranging from galleries and museums to theatres and educational institutions. 
To get a better idea of what galleries are available to walk through during the day, check out Visit Macon's page on local art galleries and upcoming classes, events, and exhibitions.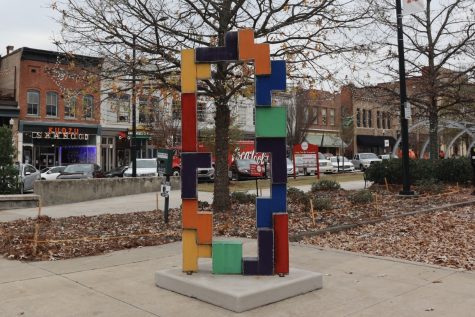 If you're interested in taking in all of what Macon has to offer, check out the Macon Art Map which was started by the owners of stARTup Studios, Yen-Ting and Bryan Beck, according to this article from 13WMAZ. 
The map was years in the making, according to the same 13WMAZ article, and was completely funded by the local art community. 
The Macon Art Map website hosts a Google Map that highlights galleries, studios and public art that can be found in the city. Macon 365 has a similar Public Art Directory. 
Also on the Macon Art Map site, you can search by media or artist if you want to contact someone to commission a piece or check out artists directly.
5. Look for Public Art in Your Everyday Life
The Macon Art Map or Macon 365 directory of public art can be useful references, but art is truly everywhere you look in Macon.
If you visit or drive by Coleman Hill Park, you are sure to notice the art installation called "Circles in the Park," which was created by Kathy Wright, according to macon365.com.
In addition to public art installations, "something that has really come about in the last two or three years is the amount of muraling here in Macon," Wilkerson said.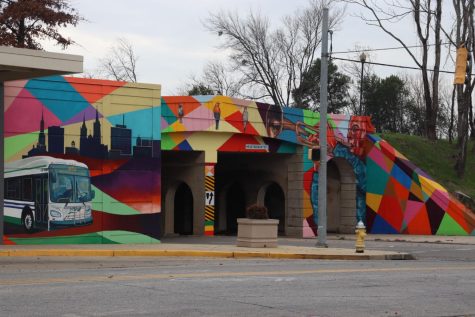 H&H Soul Food Restaurant is home to a mural from artist Steven Teller and the downtown Macon Transfer Station houses a mural by Mary Frances Burt. These are just two of the many murals found throughout the city. 
Wilkerson said that "people across the country are using art and muraling to cover blight and to attract business to development sites that otherwise look like just a plain field with some fencing around it." 
Public art can also be used to solve community problems, according to Wilkerson. 
Bike Walk Macon, a community organization, began an initiative to paint crosswalks in order to lessen pedestrian deaths. "The aim [is] to bring more safety and personality into Macon as drivers will be more likely to slow down at these crosswalks," according to Bike Walk Macon's website. 
To appreciate and promote art, you don't need to spend a lot of money. You can start by becoming more aware of its presence in your everyday life, the benefits of art for community development and by posting on social media.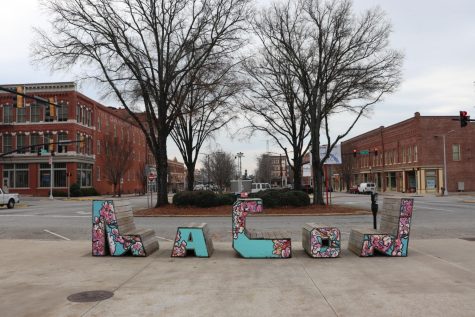 "Just social media posting. You're somewhere and you see something and go, 'wow, I really liked that piece of art. That's pretty. I can't afford it. But I like it.'" Wilkerson said. "Post it on social media and say…' Look at this beautiful piece of art in Macon, Georgia.' You know, all of that helps. Anything that helps us tell our story is good," 
Bonus: Support the arts in any way you can
There are plenty of ways to get plugged directly into arts organizations in Macon. 
You can volunteer directly with organizations and "be involved at the Grand Opera House, or be involved at Nutcracker [of Middle Georgia], or even Bike Walk Macon or Historic Macon [Foundation]…Bragg Jam, the Macon Film Festival," to name a few that Wilkerson suggested. 
You can also take a class through one of the many art galleries, attend the showing of a play or musical, go to one of the many concerts Macon hosts or simply appreciate the art around you. 
"There are just so many things where people can be involved and that's really how you learn more about what's going on," Wilkerson said.
Leave a Comment