Impact of younger workers filling COVID employment gaps
Young people around Macon are finding job opportunities in abundance because the need to fill pandemic-vacant positions is still great. According to the Federal Reserve Bank of St. Louis, the national jobless rate for teens dropped to its lowest point since 1953, giving young people their best summer of employment. 
Rebecca Lewis, 17, said it's much easier to find work for the summer than it has been in previous years. Lewis landed a job in April at ZBeans Coffee, a shop in the Mercer Village on Montpelier Ave.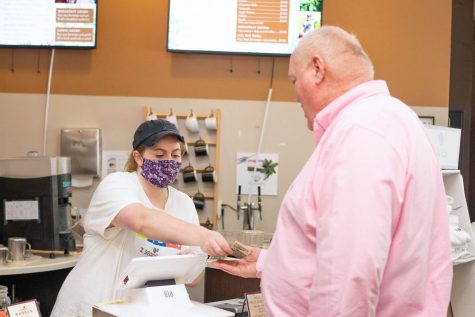 "It was really easy to find this one because I had seen flyers and posters around," Lewis said. "And I also had heard from different friends that actually got a job here prior to me working here, that they needed people to work here."
Lewis said when the pandemic started, there was a mass layoff of all the employees at ZBeans. Now management is trying to "fish back" new employees to fill positions.
Downtown Macon businesses are among those that report hiring more young people, between the ages of 16 and 22 years old, than they hired in past summers. 
Stephanie Fazio, general manager of the Bearfoot Tavern on Second Street said in order to give good service and open to full capacity as now allowed by the state, she needs the staff. 
Fazio welcomes the eagerness and willingness of young workers to fill that gap left by previous staff that has not returned.
"I'm seeing a huge influx in the young people coming out, trying to get jobs and they're taking advantage of a very good situation for them. And we're grateful for it. Anybody at this point."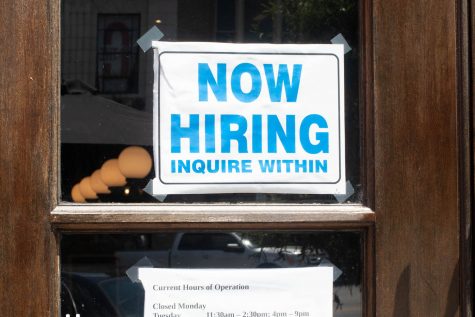 Fazio said she usually hires more experienced staff, but she and other downtown restaurant managers are finding success in training their new, "fresh" workers.
 "As soon as they walk through the door and ask for an application, it's 'Come, sit down with me, let's talk', Fazio said. 
Many business managers said they are willing to train younger workers and teach them the skills needed to run an efficient operation.
Economists say there is a clear reason for this summer job employment shift. 
"All of this makes sense given how the economy has adapted to both COVID over the past year and the pandemic unemployment assistance," said Dr. Greg George, the director of the Center for Economic Analysis at Middle Georgia State University, and the chair of the Middle Georgia Economic Advisory Council.
George said basically as people have not returned to certain positions following the pandemic employers started offering incentives to fill those positions.
"They're having to pay extra just to get people to show up," George said. "So that incentivizes a young teen to enter the labor force…you see an influx of young people into the market." 
He said a lot of these workers have no experience and are being paid a premium just to show up.
George said the extra unemployment benefits paid were necessary for people who no longer had a job to return to, faced childcare and transportation issues, and or had legitimate health and safety concerns. But he said that pandemic compensation also created a sort of backdoor to minimum wage by allowing people to get accustomed to making $20, $25 down to $15 an hour for a whole year. 
Now that the Federal Pandemic Unemployment Compensation (FPUC) program ended, on June 26, older more experienced workers face returning to positions maybe only earning $10 an hour. 
George said staying away from the workforce and being protected from COVID was a "no-brainer". But now people are faced with trying to return to the workforce. Unemployment benefits have dropped down to about $300 a week.
 Over the past couple of weeks, some businesses around Macon have reported seeing more older workers inquiring about positions. 
But economists warn that some of those previous positions might be occupied by younger people who took advantage of the opportunities when they were available.
Current analysis shows that some of these teen and college-age workers may have already displaced some older workers coming back for their jobs. 
"I've noticed that the labor force has gone up," George said. We would expect to see an uptick in the unemployment rate because now we have people who were not really looking for work and now they are in the definition of unemployed, actively seeking but not able to find work." 
George said older workers may also face some specific challenges like moving beyond the effects of long-term unemployment. This is caused by being out of work for a year and needing to regain possibly lost soft and hard job skills.
However, economists are forecasting some light at the end of the tunnel. 
Immediately returning to work, some job seekers might not find the position they want, or may even have to take a less paying job, temporarily.
 "And then as the summer progresses through July and August, those teens will kind of filter out the labor force, go back to school. And then you'll then see things might start to return to normal for those people who've been out of the labor force."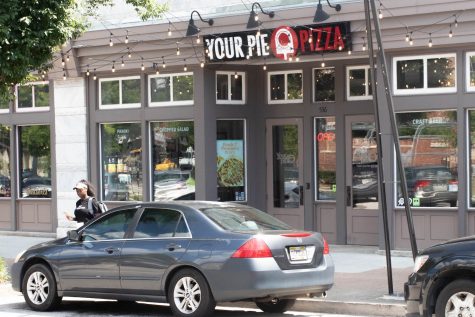 As for the businesses who were already hiring mostly all 16 to 22-year-olds prior to the pandemic, this summer hiring trend was hardly noticed, even as they plan for students to return to school.
 "We are the exception to the rule", said Matt Gilliam, operating manager of the Your Pie Pizza Restaurants at both Popular street and Zebulon Rd. 
Gilliam said they are actually a little overstaffed this summer, but not as a result of pandemic hiring. 
"We have a waiting list of students who have applied."…" We know we will be hiring a few more students in August," said Gilliam.  "Some will return to college out of town and others will return to colleges here in Macon." 
 Assuming nothing else goes bad in the next year, economists believe if we get through one more seasonal work cycle, we could expect to see a normal summer next year.
A lot of young people benefiting from this summer's windfall of employment said they recognize the possibility of the market shifting back, but for now, they are just glad to be working.