Two Macon students win national awards for cycling
After only two years since its creation, a Macon-based youth cycling team has already had two team members gain national recognition. The students were publicly recognized for those achievements at a Macon-Bibb County Comissioner's meeting on March 16.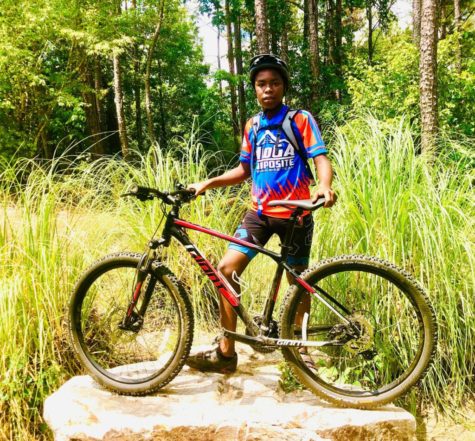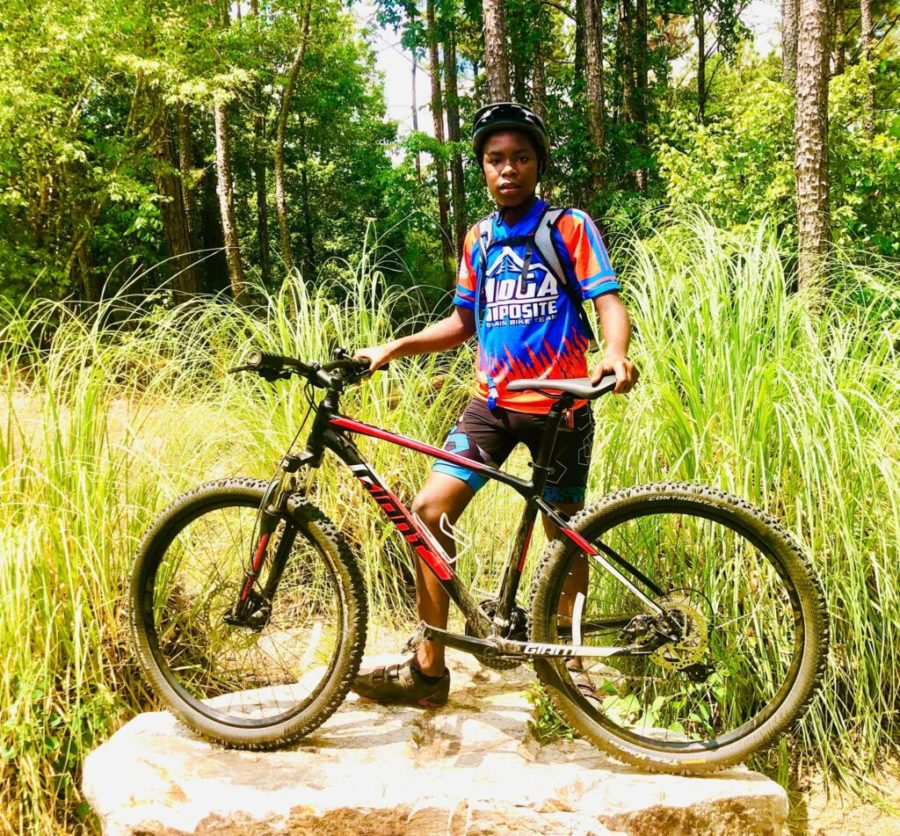 Richone Jackson and Jadarrious Taylor of the Middle Georgia Composite mountain biking team were both awarded by the National Interscholastic Cycling Association (NICA). Middle Georgia Composite is a youth team overseen by U Create Macon, a local community outreach organization.
 According to a brief statement by Mayor Lester Miller, the two young men were the only two in Georgia to receive awards, out of a pool of 25,000 potential recipients nation-wide. NICA's list of winners recorded that Jackson won the Specialized Student-Athlete Leadership Award, and Taylor won the GU Extraordinary Courage Award.
"Cycling has really changed my life," Jackson said. "It's not every day that you ride 100 plus miles."
Jackson particularly remembered his first day with the team. His first experience with the club was when he met U Create Macon's founder, Charise Stephens, at a community service event hosted by a local ROTC branch. He said that the first day he encountered the club, he rode 12 miles. 
"It was torture, but it was fun," Jackson said.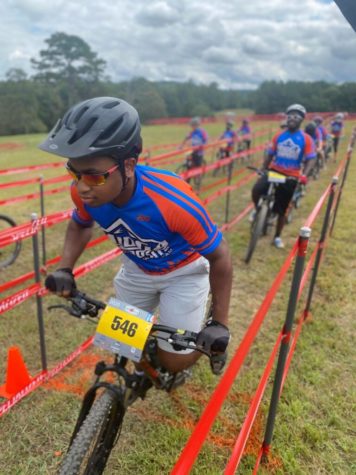 When asked about his NICA award, he said, "I was proud. Me out of everybody? It was cool." 
The other NICA award winner, Taylor, said he is equally invested in the program, and spoke about his first day with the team as well. He made his connection through Stephens, who was down the street during his first encounter with the team.
"I just started riding," Taylor said about his first day. "Basically everywhere, we rode on the trail and on the road." 
U Create Macon started off their cycling team without even having bikes of their own, but as the team has progressed, Stephens said that they have had bikes donated from the community, thanks to the effort put in by the kids both on the road and in the workshop.
"We're just trying to give kids opportunities to ride. We have kids that can only do five miles and we have kids that can do 100 miles," Stephens said. "Our goal is to give kids outdoor adventures through cycling."
When asked about his team, Jackson said he felt like he was really a part of something. 
"Once you join, it's like family." Jackson said. "It has its ups and downs, but family has its ups and downs." 
Stephens said that she was very proud of the team's accomplishment and outreach, and particularly Richone's leadership. So far, the team has refurbished and given nearly 130 bikes to the local community.
"Richone has, out of two years, never really missed a race, he has been a consistent kid from the beginning, and he does show a lot of leadership," Stephens said. "This is not just cycling, they volunteer and clean up the trails, they refurbish bikes for kids and the community." 
In addition to community efforts, the team is making impacts statewide and nationally, zooming up the ranks of teams in Georgia.
"I think it is about 130 teams in Georgia, and even though this is our second year, we are number 13 out of the state," Stephens said. "I think what it is, we do show grit, normally it takes multiple years for these kids to get to this level, but because we do year-round programming, year round cycling, our kids are really great kids, it just shows."