Roxy Theatre's history brings new life to a Macon Black business district
The old and rusted Roxy Theatre has been hiding in plain sight for decades near downtown Macon, but those who know its past are building a new future around it.
Wes Stroud, a planner for the Macon Transit Authority, has made it his mission to bring a renaissance to what was once a hub of African American business in the Macon community.
"I was just almost offended by the fact that it's not highlighted and no attention is paid to it," Stroud said.
Stroud's interest in the seemingly long-forgotten community has led to days of rebuilding and remembrance this coming weekend.
Stroud, 25, envisions a thriving Roxy Park with a pedestrian plaza and food truck parking area to draw life back to the old Greenwood Bottoms community near Hazel Street and Martin Luther King Jr. Blvd.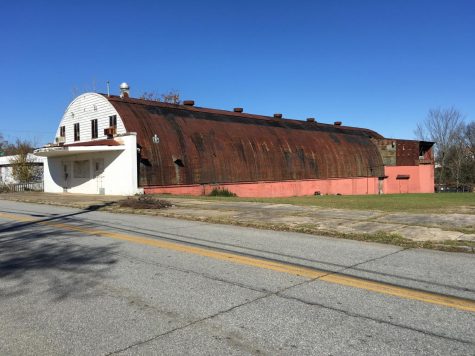 The Roxy, one of the remaining vestiges of the neighborhood, might have fallen into forever ruin if it hadn't been for an inspired group of Mercer University journalism students who brought its rich history back to life in 2015.
It was named to Historic Macon's Fading Five list this summer as a historic building in need of restoration.
The neighborhood was called Greenwood Bottoms in homage to the Black Wall Street in Tulsa, Okla., where hundreds of people were killed in 1921 when a white mob attacked the district and burned it to the ground.
"To think that what was happening in Oklahoma was so impactful that they created a Southern version of it… that history and that type of interconnectivity is what makes the effort worth it," Stroud said.
While growing up in Macon, Stroud became very active in the arts community. He was surprised to hear there was another entertainment haven for Jim Crow era Blacks other than the Douglass Theatre. He began researching the Roxy and found the Center for Collaborative Journalism's project detailing the rich heritage of that diverse community which included Black members of the Jewish faith and other marginalized groups, Stroud said.
"Who's going to put it together and make it something for the community to enjoy?" Stroud asked himself.
Stroud, a Macon Transit Authority planner, applied for and received a $5,000 grant as one of the Knight Foundation's 20 Emerging City Champions in the 880 Cities program that spurs growth and activities that will be equally enjoyed by 8-year-olds and 80-year-olds.
Bike Walk Macon, where Stroud is a board member, is leading this weekend's effort to create a more walkable, bikeable neighborhood around the old theatre.
Volunteers are invited to paint, build, fellowship and share stories about the old days.
Harrell's and Son's Barber Shop will be hosting the event, which includes a community cookout from noon to 1 p.m. Saturday.
Daude Harrell told The Telegraph this summer that he has longed for a restoration of the area where his grandfather owned a barber shop, beauty salon and car detail operation. Harrell is excited to see his dream beginning to come true.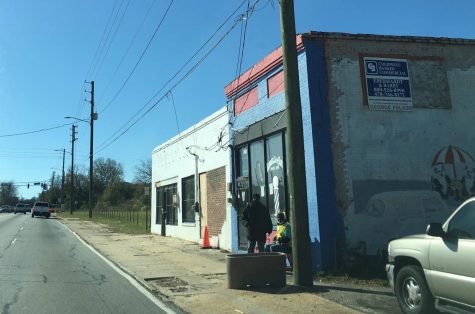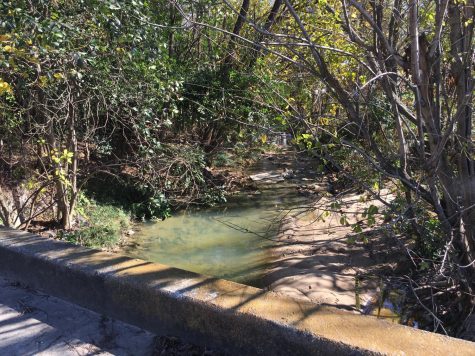 Work begins at 10 a.m. Saturday and runs through lunch until 2 p.m.
Crews will clean up along the stream that crosses the property, paint stripes in the parking lot and build benches.
Between 2:30 and 4:30 p.m. Saturday, neighbors are encouraged to share their stories with Storytellers Macon to preserve memories of the neighborhood and the old theatre. The Roxy opened in late 1949 and featured movies and live, local talent including the late Otis Redding.
Volunteers will return Sunday from 1 – 5 p.m. to finish up what they began on Saturday.
Bike Walk Macon enthusiasts also will be installing safety and traffic calming measures to keep folks safe while walking or biking on the street.
Masks are required and social distancing will be enforced.
Stroud welcomes any tools or equipment that volunteers can bring to aid the cleanup, but he particularly wants people to come armed with good stories and reflections on Greenwood Bottoms and the nearby Tybee community.
He's not only interested in cleaning up and building a new future for the area but he wants to "create community that lasts beyond the moment."
Stroud, thinking there was nothing of value for him in Macon, left for New York after high school. Since his return, he's found value in learning new things about the city's history, including the few remaining Greenwood Bottoms' businesses around Harrell's barbershop.
"It is amazing just to see those little treasures we have in the city and until you get a really good look at it, it's hard to imagine what Macon can be."
Contact Civic Reporting Senior Fellow Liz Fabian at 478-301-2976 or [email protected].