Low-income housing, homeless respite planned for downtown Macon
A proposed residential complex on the edge of downtown could provide affordable housing and a safe space for Macon's homeless population to recuperate from surgery, illness or injury.
The Urban Development Authority has agreed to sell the 4.16-acre block of lower Walnut Street next to Daybreak to the Macon Housing Authority to build about 80 public housing units.
"If we can pull it off, it will be one of the most unique affordable housing projects in Georgia," Macon Housing Authority executive director Mike Austin said Thursday.
The Urban Development Authority voted Thursday morning to accept the offer of $75,000 for the land valued at $155,000, according to Bibb County tax records.
The current vacant lot borders Walnut, Seventh, Mulberry and Sixth streets near the entrance to Central City Park.
"That (park) is an underutilized gem and the (Urban Development) authority is adamant that any kind of development enhances that whole area," UDA chairman Chris Sheridan said after the vote.
In 2006, the authority bought the parcels from the Atlanta Gas Light company. The utility spent years cleaning up soil contaminated from coal tar, the by-product of burning coal to manufacture gas for the city's street lights at the turn of the last century.
The pending sale, which the housing board approved at its Thursday afternoon meeting, is contingent on the UDA signing off on the plans.
"We need to approve the design and need to be involved in the initial concept of what that design would look like," Sheridan said. "I want to see something that enhances the historic nature of the historic stock there as opposed to something that belongs in the suburbs."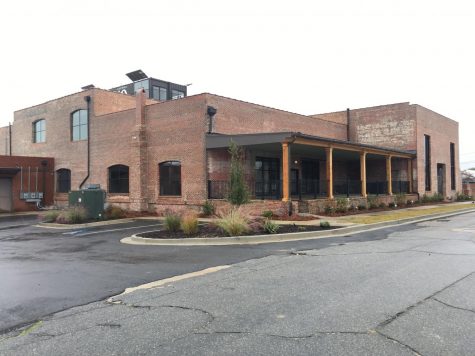 Sheridan expects a brick façade with details similar to the old buildings along Seventh Street, including the Lofts at Empire Yard.
He wants creative landscaping that will hide the parking lots.
"Downtown Boulder, Colorado, has aesthetics that have old architecture but still has a modern twist to it," Sheridan said.
Austin said he has no problem with the Urban Development Authority looking over their shoulders in the design process.
In February, the housing authority's special programs director, Kathleen Mathews, told the UDA that initial plans for the $15 million development call for two three-story buildings with one facing Walnut Street.
That building would include about 11,000 sq. ft. on the ground floor for a homeless respite – a safe and sanitary environment where people living on the streets could recover after being released from the hospital.
"That's the whole genius of this," said Jeff Battcher, who serves on the Macon Housing Authority and Depaul USA, a national homeless services nonprofit organization that runs Daybreak, a day resource center for the homeless at 174 Walnut St.
"We'd have people coming to Daybreak with bandages from major surgery and then they go back to the camp and get infected and wind up back in the hospital," Battcher said.
Depaul has been planning to build a respite and transitional housing center near Daybreak, which does not currently provide any residential space.
Chuck Levesque, executive director of Depaul USA, said the organization is committed to raise funds for a respite facility and sees the complex as a perfect opportunity to carve out a portion of the units for transitional housing.
"This isn't intended to be for hardcore homeless, but those transitioning to being housing ready – they're ready to pay utilities and have their own home," Levesque said in a phone interview Friday. "I think it has potential to add to Macon's downtown that's been greatly revitalized since I started coming to town."
Levesque, who is based in Chicago, sees the property as the city's "last big hole in the urban landscape."
Battcher views the project as filling a major void for the downtown business community.
"There's not enough affordable housing so people who are waiters and waitresses and bartenders who can't afford to live downtown will be able to," he said. "The businesses I talk to are excited about it to have a stable workforce."
The second building, which will be all residential, will include a community facility, gym and laundry, Mathews said.
Rent is likely to be about $600, depending on a tenant's income, for about 1,100 sq. ft., Mathews told the UDA.
"It's catered to the working class population," Mathews said. "Someone making about $15 an hour."
"Obviously we want to make it very attractive for the people of downtown," Austin told the UDA in the initial pitch last month. "We think this is an exciting project."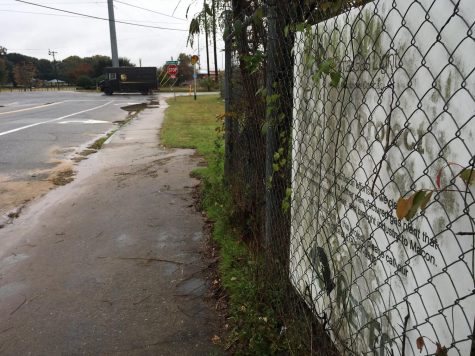 Before the housing authority voted to proceed, attorney Scott Spivey cautioned about the known contamination on site.
"This is an environmental site," Spivey said. "As a title holder, even if you weren't responsible for creating the situation, you are liable."
When the UDA bought the property, Atlanta Gas Light agreed to be responsible for the pollution which came to light in the mid-90s.
Coal tar, the think black gunk remaining when gas is extracted from coal, had been dumped into disposal wells buried under pavement when the plant closed in the 1940s.
Manufacturing gas from the 1870s to the 1930s produced about 20 hazardous contaminants related to coal tar.
More than 100,000 tons of soil and debris were removed and the cleanup was deemed complete in 2002.
More contamination was found in 2008 when a new well was dug to monitor groundwater.
At that time, Georgia's Environmental Health Division stipulated that future development could not disturb the mass of solidified contaminants about 30 feet below the surface on about 60 percent of the property.
About five years ago, Atlanta Gas Light excavated unsaturated soil and mixed cement into underground soil to keep the contamination in place.
The housing authority is working to maximize as many tax credits as they can muster to help lure developers for the project.
UDA board members Charles Richardson and Kay Gerhardt also serve on the Daybreak board, with Gerhardt also chairing Depaul USA's board.
(Gerhardt and Battcher both recused themselves from voting on the proposal and Richardson was absent from Thursday's meeting.)
"We had planned on putting in a much smaller facility and then Macon Housing comes along and will transform that whole block with something very much needed downtown," Richardson said during last month's meeting.
Austin said he currently has hundreds of people on waiting lists for affordable housing and thousands more who would love to be accepted.
Not since the Dempsey Hotel redevelopment in the early 80s has there been an opportunity like this, Austin said.
"This is really something that hasn't been seen in downtown Macon. We can help address the homeless and a lot of issues with this property."
Information from The Telegraph archives contributed to this report. Contact Civic Reporting Senior Fellow Liz Fabian at 478-301-2976 or [email protected]