Euthanization 'not my intention,' Bibb sheriff says as animal shelter cleared to open
Four months after the state shut down Macon-Bibb County's animal shelter, they can reopen but this time under the sheriff's control.
An inspection Thursday led the Georgia Department of Agriculture to release the stop order, according to Julie McPeake, chief communication officer for the state regulatory agency.
Sheriff David Davis said they are doing a "soft opening" and concentrating on the backlog of animals needing to be picked up from calls placed while the shelter was under the order.
The department will announce when the operation is back in full swing, he said.
Work still must be done on some of the kennels and in the building to come in compliance with the consent order.
Davis now has charge of the county's entire Animal Welfare Department in addition to the Animal Control operation he took over in the Fiscal 2018 budget.
"It's better to be under one entity, whether under the sheriff's office or the county," Davis said after leaving the Macon-Bibb County Public Safety Committee where commissioners agreed to the plan.
Bibb County Sheriff's Col. Henderson Carswell has been designated to oversee the two factions.
The sheriff is optimistic the reorganization will end tensions between the two divisions – one responsible for picking up stray or dangerous animals and the other that cares for and adopts out dogs and cats.
"Some of those complaints are being addressed," Davis said. "We all came together and they know they're all part of one team. I think they're all coming around."
The shelter can only house 80 dogs and 40 cats but was caught with 170 animals last fall.
Nearly 50 of those were being held as evidence in court cases, which pushed the shelter over the limit.
Tuesday, the whole Macon-Bibb County Commission is expected to officially sign off on the organization chart for the transfer, which was agreed to during settlement negotiations with the agriculture department. The agency shut down the shelter in October after failed inspections and overcrowding issues.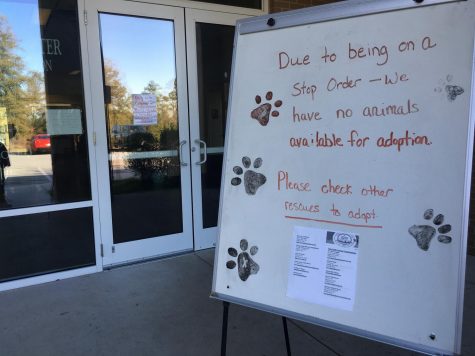 The facility also was cited for having sick kittens up for adoption, pest issues, lack of sanitary conditions, damaged kennels and inadequate records.
The settlement suspends the $50,000 penalty for a 3-year probationary period and orders $15,000 in shelter upgrades and new maintenance policies. If the shelter fails to comply over the next three years, Macon-Bibb County would have to pay the $50,000 fine.
For the last four months, non-profit animal rescue groups have been taking in animals that have been picked up off the streets when the shelter could not accept animals.
"I commend them for stepping up," said Davis, who realizes the shelter's success depends on healthy relationships with rescue organizations who will take animals that otherwise might be put down.
Many of those animal advocates have been raising concerns about the lack of trust between the two entities now under the sheriff's control.
"The rescues are sort of stunned because we don't know what to do," said one advocate, who spoke on condition of anonymity. "We're afraid to say anything for fear it will make it worse."
Davis has heard rumblings in the community that the shelter coming again under law enforcement control could mean euthanizations will be more routine as they were when the Macon Police Department was in charge of the old shelter on Eleventh Street – especially now that the shelter's population will be closely monitored.
When the sheriff's office began its Bondable Pup program three years ago, the sheriff was one of the first to adopt a dog that had been nurtured by an incarcerated inmate at the jail.
He's a self-professed animal lover.
"We are not going back to mass euthanizations," Davis said. "To euthanize a healthy animal, to me, is criminal and immoral."
Davis realizes some dangerous or injured animals do need to be put down, but he vows to make that rare.
"Sadly, sometimes with dog fighting cases, those dogs, all they know is fighting so it's hard to reacclimate them," he said.
In 2017, Bibb County District Attorney David Cooke's complaints about animal welfare operations led to the sheriff's office taking over enforcement duties and leaving shelter operations under the county.
Cooke said the lack of understanding of how to investigate and document cases, disregard of search and seizure constitutional protections and disrespect for the chain of command were compromising prosecution of cases.
The Animal Welfare director at the time, Sonja Adams said the complaints caught her off guard. Three months later, Adams and animal control officers were brought under the sheriff's control.  Adams now leads the animal control division and shelter director Tracey Belew assumed and maintains control of the facility.
"I think we got what we were looking for," Cooke said Friday. "I wanted professional standards and a chain of command that worked well with law enforcement."
The result has been more cases of animal cruelty coming through his office, Cooke said.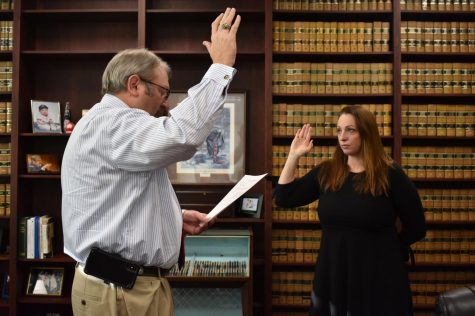 Friday, Special Assistant District Attorney Jessica Rock was sworn in to help with Bibb County's animal cruelty caseload.
Rock, a statewide resource prosecutor for animal cruelty cases, has served as a consultant for the office but will now be able to prosecute local cases.
While the increased caseload could lead to more court case animals being held at the shelter, Cooke's office initiated "cost of care" petitions for the accused.
"People either have to pay for the cost of care for the animals or sign them over," Cooke said.
Davis said when owners are faced with paying about $500 per month to house an animal, they often sign them over, which will allow them to be adopted.
In some cruelty cases, a photograph of the animal at intake, when it's in its worst condition, can be sufficient for evidence, he said.
During the closure, a few dogs were euthanized who were injured or deemed a danger to society, Davis said.
The sheriff realized it won't always be easy to keep the population down to 80 dogs and 40 cats while striving to be more of a no-kill facility.
"I can't say enough that we want the rescues involved and the general public to help us out because that's a hard number."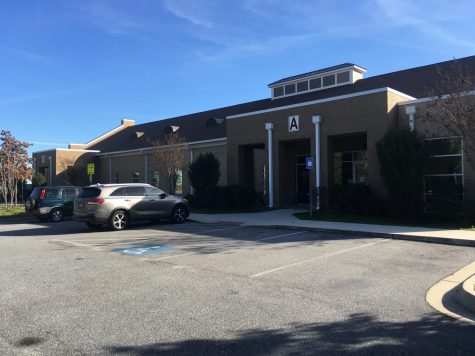 Contact Civic Reporting Senior Fellow Liz Fabian at 478-301-2976 or [email protected]