HBO likely filming new "Watchmen" episodes in downtown Macon
HBO production crews are back in downtown Macon preparing for filming along Second Street.
Macon-Bibb County's attorney briefed commission members recently that the network would be filming again in November.
Although dubbed code name "Project Random," a store front that has been transformed into the Tulsa Star Newspaper gives a hint that movie makers could be working on new scenes for Watchmen, the superhero television series that debuted earlier this month.
The opening scene depicted a 1921 race massacre in Tulsa's black business community known as Greenwood.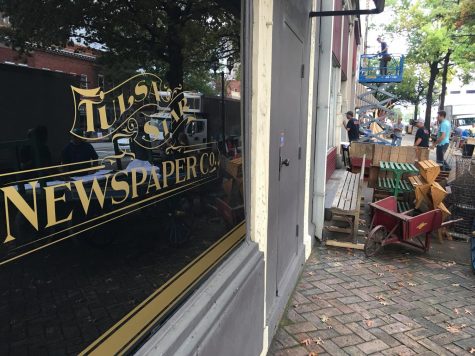 HBO filmed the pilot in Macon in 2018 and returned earlier this year for work on the series.
Filming will take place Nov. 12 – 16 with pre-production work being done in advance.
During preparation work, parking lanes will be closed along Second Street between Cherry and Mulberry streets and down Cotton Avenue between Mulberry and Second streets Thursday and Monday.
Friday, Nov. 8, and Monday, Nov. 11 – early Nov. 12, parking lanes also will be closed along Cotton Avenue, portions of Cherry Street will be blocked off and Mulberry Street Lane will be intermittently closed.
When filming takes place Nov. 12 – 16, Second Street, Cotton Avenue and Mulberry Street Lane will be closed along with some portions of
Cherry and Mulberry streets.
Expect lanes closures around that block during the production wrap-up Nov. 16 – 18 and on Second Street and Cotton Avenue on Nov. 16 – Nov. 22.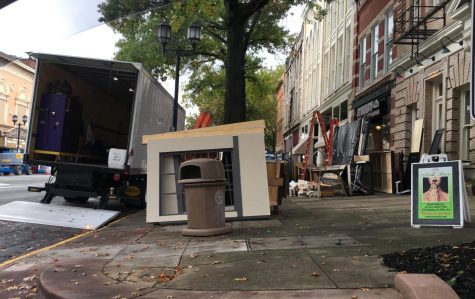 View Comments(1)