'Mid-City Square' prospecting and clearing for 'East Bank' development
Macon-Bibb County Commissioners finally select elections superior and appoint board members after lawsuit dismissed
Macon-Bibb County Commissioners took steps Tuesday night and Thursday morning to further development just outside the core of downtown.
During this week's meetings, the county turned over to the Urban Development Authority the old William P. Randall building at 653 Second St. and seven nearby parcels of property. The goal is to get them back on the tax rolls with development that could further expand downtown revitalization.
The properties are in what former mayor Robert Reichert's administration referred to as "Mid-City Square" in the Second Street Corridor.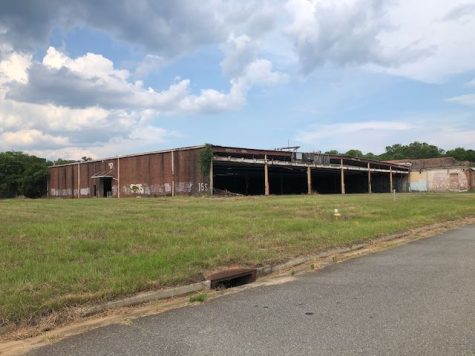 Thursday morning, the county demolished an old warehouse on the former Bibb Mill property that is part of the 21 acres the county purchased last fall for a proposed $350 million development referred to as "East Bank."
Mayor Lester Miller envisions a developer creating a residential, office and business complex as part of a new entrance off Clinton and Main streets to the Ocmulgee Mounds National Historical Park, which is expected to become Georgia's first national park.
Miller also has mentioned wanting to make better use of resources at Lake Tobesofkee, and the Commission approved up to $75,000 in fees for Dunwody/Beeland Architects to enhance campgrounds at Claystone and Arrowhead parks.
The stalemate over selecting a new elections supervisor ended Tuesday with the appointment of Thomas Gillon, who has been serving as interim supervisor following the resignation of Jeanetta Watson nearly 18 months ago. The Board of Elections sued the mayor and county commissioners over the selection process, but Judge Connie Williford dismissed the case last month.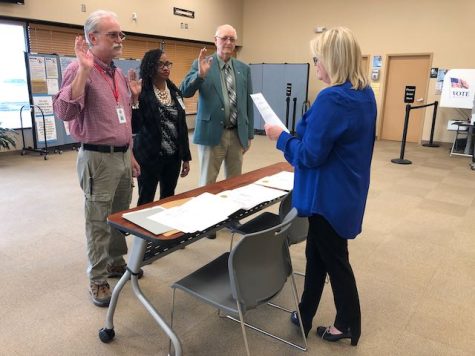 The county also signed off on the four members of the Board of Elections that have been appointed by the local political parties – Republicans Robert Abbott and Joel Hazard, who was elected chairman, and Democrats Tom Ellington and Karen Evans-Daniel. A fifth independent member of the board still must be selected. In late April, the board sent its list of recommendations to replace Mike Kaplan, but no action has been taken.
The Commission also accepted grant funds for Bibb County specialty courts, paid for furnishings for new courtrooms at Macon Mall and agreed to honor the late Bibb County Sheriff's Sgt. William Gay with the dedication of a pavilion at Amerson River Park. Gay contracted COVID-19 in the line of duty and did not survive the deadly virus.
Here are highlights of the actions taken during Tuesday's meetings at City Hall, which were not able to be live-streamed due to technical difficulties with the county's new audio/video system recently installed in Commission Chambers.
– Civic Journalism Senior Fellow Liz Jarvis Fabian covers Macon-Bibb County government entities and can be reached at [email protected] or 478-957-2829.