330 people oppose rezoning farmland for 164 new homes on Walden Road
A standing-room-only crowd packed the Macon-Bibb County Planning & Zoning Commission hearing trying to preserve nearly 97 acres as agricultural, not residential
When Leon Hart bought his 1900-era house 14 years ago, his nearly five-acre lot was surrounded by an almost 100-acre farm. Instead, he soon could be staring at 16 new neighbors' backyards after the Macon-Bibb County Planning & Zoning Commission rezoned 3400 Walden Road from agricultural to residential.
"Nobody came to me asking if I wanted to sell my property," Hart told the commission Monday afternoon. "They're selling their property and making money off their property but ruining my property I might not be able to sell."
About a dozen people signed up to speak against the Jones Landing plan for 164 single-family detached homes on lots of at least 20,000 square feet. At times the boisterous crowd drew the ire of Chair Jeane Easom, who banged her gavel for silence and after repeated interruptions threatened to clear the room.
Marilyn Meggs, who lives northeast of the site, raised concerns about flooding.
"In three public meetings, the Macon Water Authority has stated that this area of Bibb County is the worst area for flooding, therefore any construction anywhere is critical," Meggs told the commissioners.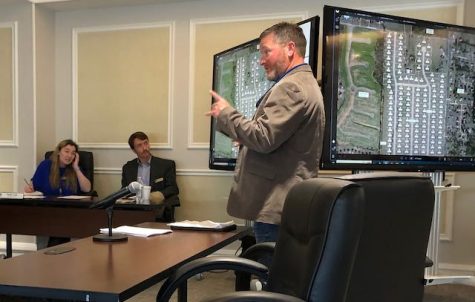 Will Murphy, whose Walden Road home would be across the street from the subdivision, presented a petition with 330 names against the rezoning.
Murphy cited increased traffic, the drain on already strained county resources, and the impact on local schools with a projected 61 more students.
"Progress is going to happen… but it can be controlled," Murphy said. "Schools can't support it, I can assure you of that. My wife is a teacher."
Murphy said emergency services are already strapped and pointed out that following a nearby traffic crash deputies showed up 45 minutes later after the wreckage had been cleared.
Neighbor Toni Pitts said there's already too much traffic. Her house on Walden Road is across the street from one of the proposed rows of houses that will have driveways feeding onto her street.
"You're just ruining my neighborhood if you build this," Pitts said.
Kenny Combs, who lives off Walden Road, built his house 33 years ago and wanted the land to stay agricultural, like his own Walden Woods property about a mile away.
"We moved out here to get away from this. I do not want this. I adamantly do not want this. You're devaluing my property," Combs said. "Change is evident, but this is not a good change. I am against this total project."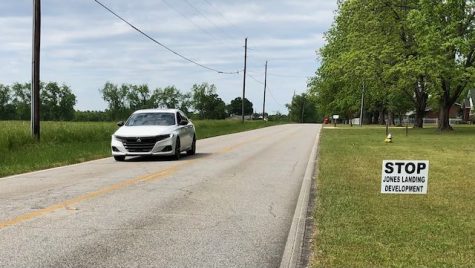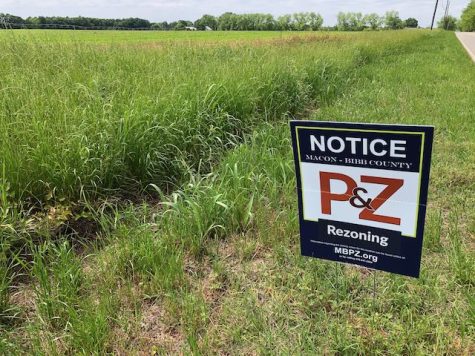 P&Z staff concluded the Jones Landing proposal fits within the 2050 Future Land Use Plan that serves as the guide for zoning decisions. Developed in conjunction with Macon-Bibb County's Comprehensive Plan for future growth, which was just updated last year, the Future Land Use Plan determined the Walden Road property should be developed as Suburban Residential.
As leaders studied trends and goals for future development, that area on the south end of the county has been slated for single-family detached homes developed in subdivisions.
Already, most of the surrounding parcels and neighborhoods in that area of the county are zoned R-1AAA, which permits low-density residential development with a minimum lot size of 20,000 square feet. By contrast, R-1 permits a minimum lot size of 6,000 square feet.
"In my mind, it's a pretty simple land-use question," Commissioner Josh Rogers said. "I understand. I hear the neighbors' concerns loud and clear. … Change is always difficult."
The opposition's comments fall outside of P&Z parameters, Rogers explained, as commissioners are charged with following the county's comprehensive plan through the zoning codes.
"In those strict parameters, it's a good project. I don't see any discretion to deny," Rogers said. "The whole country has a housing shortage."
As he prepared to make a motion to approve the rezoning, Rogers mentioned a recent study that shows larger lot sizes with less dense housing generally don't raise enough money in property taxes to pay for the road.
Commissioner Gary Bechtel, who is the chairman of the Macon Water Authority, assured neighbors that measures would be taken to offset flooding.
"The Macon Water Authority will do what is necessary to make sure this project is done right and that all the water that is on that parcel stays on this parcel, and then moved downstream if appropriate," Bechtel said. "The standards are different than when the other properties were developed."
Neighbor Thurston McGee said he's worried there could be a natural spring on the property and mentioned a 7-foot deep ditch that was dug to drain a pond that was previously on the property.
Applicant Steven Rowland, of Rowland Engineering, said the plan is to put a retention pond along the west end of the subdivision, and investigate whether that ditch serves as drainage for any type of spring.
"If we need to work around it, we will definitely do it," Rowland said. "Whatever is there has to be dealt with."
Commissioners approved the rezoning under the condition that plans be altered to remove a cul-de-sac and replace it with a driveway or street connecting to Walden Road.
The vote drew boos from some of those in attendance.
"The fix was already in," one of them said on the way out of the hearing.
"Thank you. Y'all are doing a hell of a job," another sarcastically said before exiting.
New life for old Bobby Jones Community Center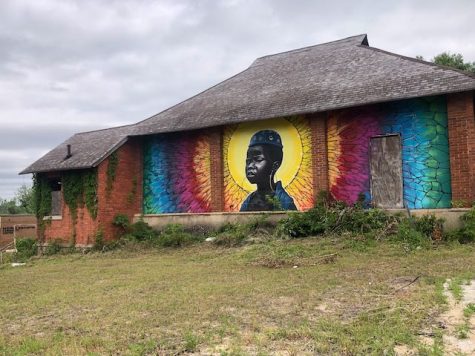 In Pleasant Hill, renovations have been approved to turn the old Bobby Jones Community Center into apartments and office space to be known as Jones Café at 1389 Jefferson Street.
In September, Tonja Khabir bought what was originally the First Congregational Church and rescued it from Historic Macon's Fading Five list that chronicles landmarks in danger of increasing decay and demolition by neglect. The 1917 building made the Fading Five in 2016 after being vacant for years when the Booker T. Washington Center was struggling financially and no longer was using it, according to Historic Macon.
Khabir set her sights on the building more than four years ago and has worked to save the former house of worship that was open for 74 years in the predominantly-Black neighborhood before closing in 1991.
"We didn't want to lose an opportunity to save our African-American spaces – spaces that are sacred to us," Khabir told Historic Macon in September. "I decided I wanted to be the person to rehab it. … Now the hard work begins."
Khabir and BTBB architect Will Stanford went before P&Z Monday and secured a conditional use permit for the main floor to be professional co-working office space for up to 15 monthly subscribers. The office will be open from 7 a.m. to 7 p.m.
The basement floor will be renovated into two apartments and handicapped access will be built at the rear door.
Macon Housing Authority halts planned community center that raised concerns
As the Macon Housing Authority's non-profit affiliate In-Fill Housing seeks tax credits to refurbish Bobby Jones Villas at 4260 Nisbet Place, nearby neighbors were not happy with the plans to build a new community center.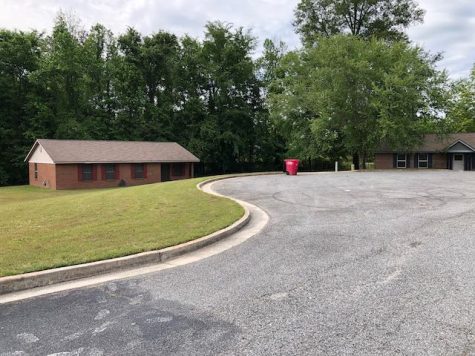 Sandra Hawkins, who lives beside the authority's 61 houses, said she was promised a natural buffer of trees would remain when the Department of Housing & Urban Development built the homes in the mid-90s.
"It's bad enough we have to listen to the loud noises coming from just a few… and shots being fired at 3 o'clock in the morning. We don't want a space where they can congregate and do this through the night," Hawkins said.
Jasmin Orozco, whose relatives have lived across the street from Bobby Jones Villas for almost 20 years, said they have had to call police about people throwing rocks at their dogs. Orozco and her family also opposed the community center.
"It would be unfair to take the little peace they have now," Orozco said.
In-Fill Housing's Kathleen Mathews said that before the hearing they learned the Georgia Department of Community Affairs was not going to require them to build a community center since those residents could share the center at nearby Shakespeare Homes, another housing authority neighborhood.
Mathews withdrew the conditional use application for the community center, but said a new gazebo, playground and picnic pavilion will be added during the planned project to renovate the interior and exterior of the homes.
"It will have an 8-foot fence around it with key access to residents because we don't want loitering, either," Mathews said.
The new additions could be placed on the interior of the property and away from the buffer area near Nisbet Place.
Mathews said the housing authority is now using high-tech surveillance cameras on its other properties that have helped lower crime in the area.
Commissioners approved rezoning the property from the residential R-1A district to Planned Development Residential on the condition that a new site plan be submitted to P&Z staff that shows where the playground, pavilion and gazebo will go.
In other business
–An earlier version of this story mistakenly gave minimum lot sizes for cluster developments in R-1AAA and R-1A. Civic Journalism Senior Fellow Liz Fabian covers Macon-Bibb County government entities and can be reached at [email protected] or 478-301-2976.