Mayor Miller: Economic development key to Macon's future and crime reduction
Macon-Bibb Mayor Lester Miller reflected on 2022 and looked ahead to 2023 projects affecting the community during a recent taping of Ask Mayor Miller
After a year marked by a record 70 homicides, Macon-Bibb County Mayor Lester Miller said he is hoping the community will begin to see decreases in violent crime.
During taping of the final Ask Mayor Miller program of 2022, Miller said the Macon Violence Prevention Program, one of the hallmarks of his administration, is designed to address root causes and can take years to solve.
Persistence in preventative measures will eventually pay off, he said.
"It's like COVID. You hit a wall and you continue to do those things and it goes down," Miller said. "Certainly, we hope that we've hit that wall now at the numbers we're at now. Certainly, every life is precious and I don't like to count numbers… this is about people's lives. It's not about numbers."
Miller said reducing violence is going to take a joint effort of the sheriff's office, district attorney and court system, in addition to the efforts the county is putting forth in the MVP program.
"You're getting to the root causes of poverty and what causes folks to pick up a gun," Miller said. "Conflict resolution is something that you can't just magically wave a wand at and make it go way."
The mayor attributed about half of the year's killings to a combination of domestic violence and gang battles.
"They can't resolve conflict without picking up a weapon," he said. "And then you have situations where people go to jail, they get out, they retaliate. And I think when you add those things up, it's a bad mix."
Better jobs and affordable housing are also important but "that doesn't happen overnight," Miller said.
Housing for the homeless population
Two people died on the streets during the Christmas weekend freeze, two years after the Christmas deaths of two others led to the creation of the Brookdale Resource Center in the early days of the Miller administration. United Way of Central Georgia now runs that center.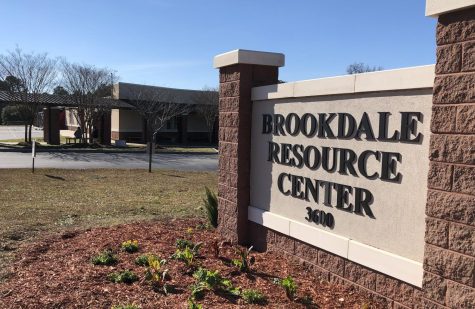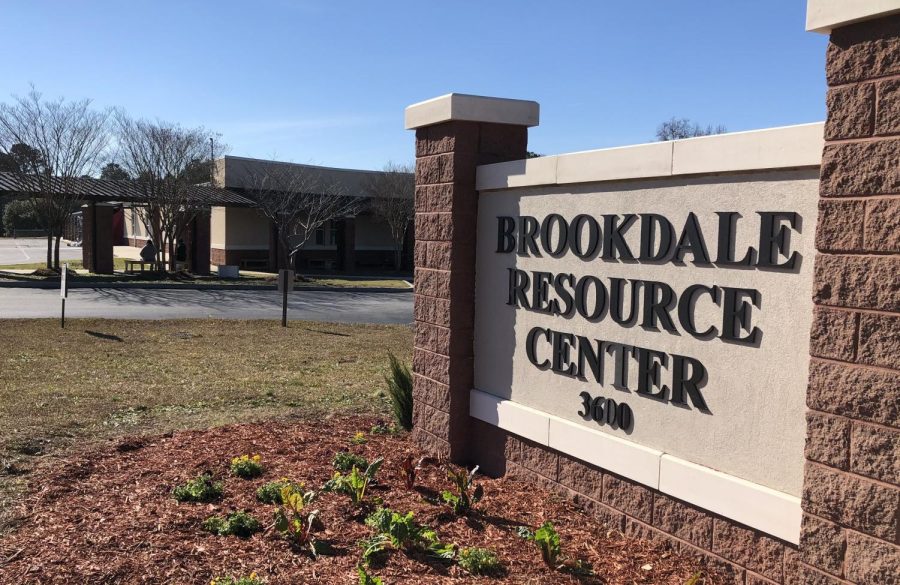 "No one has to sleep out in the cold. We'll always provide shelter for them," Miller said. "We've just got to make sure they're willing to go and sometimes they fight back.
With the knowledge of the pending days of a hard freeze, the mayor, firefighters and others rode through the county trying to bring people to shelter, Miller said.
He predicted there would have been many more deaths if it weren't for the efforts of those working to care for those who routinely sleep outdoors.
Miller plans to expand efforts to care for the unhoused not only at Brookdale, but by endorsing a "housing first" strategy.
"Looking forward to some good news coming up in the next month or so where people can transition into housing," Miller said. "Housing first is the model that we use, and we've got to make sure people not only get a house, but they get the wraparound services necessary and we believe we'll be able to do that through United Way and Brookdale."
Developing a better future
Mayor Miller points to the $652 million in new economic development secured in 2022 as a giant step toward solving societal ills like crime and poverty.
While a high crime rate can hinder new prospects, Miller noted that many of the county's existing industries have announced expansions in recent years. He sees that as a testament to the city's quality of life.
YKK AP, Coca-Cola, Irving Tissue and Nichiha are a few of most recent companies to commit to multi-million dollar new investments.
"Don't you think these multimillion-dollar companies do their homework? They know where they can get workforce at, they know where they get the best infrastructure, the best water at, and they see the good quality of life," Miller said. "People know that when they come to Macon, they're going to be able to entice employees to come here because you're going to have a lot for them to do. You're going to have a great, vibrant downtown. You're going to have a new amphitheater. You're going to have the Coliseum, you're going to have the rich musical history that we have here. And we've got some of the best universities here in Macon-Bibb County and the best hospitals here. So, people want to come here. So, it's ot the challenge that it used to be."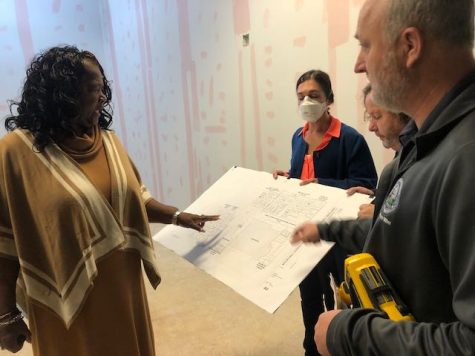 Miller said the Macon Mall renovation and amphitheater project are on schedule and have generated new interest from retailers and restaurants, but he declined to mention any names prematurely.
"I expect some new retail to come to the mall, some other new exciting things there as we begin to open up this tine next year. So, we're very excited about the amphitheater. It's going to be a very unique, safe experience for everyone, and we just can't wait for it to open," Miller said.
Late in December, the county closed on remaining properties at the site of the old Bibb Company textile mill off Colisuem Drive that will be marketed as part of the East Bank development.
If Congress authorizes the new Ocmulgee Mounds National Park & Preserve in early 2023, Miller expects that to be "great timing for some announcements we have about developers."
Recent reconciliation and fellowship with the Muscogee (Creek) Nation puts Macon-Bibb County in a great position to house the state's first national park, he said.
"I think it sent a clear message of unity across our community, across the state of Georgia," Miller said. "But certainly, all of our Congress folks and our senators are all in one accord. You know Washington still has its politics, but we know they're going to do the right thing and 2023 is going to be a great year for Macon-Bibb County."
– Send your questions for Ask Mayor Miller to [email protected] Civic Journalism Senior Fellow Liz Fabian covers Macon-Bibb County government entities and can be reached at [email protected] or 478-301-2976.
Leave a Comment