P&Z: Full House Tavern violated permit; New business signs, personal care homes
Macon-Bibb Planning & Zoning Commission to consult attorney following shooting at new restaurant on Bloomfield Road across from Macon Mall
Editor's note: This story was updated Dec. 14 to include comments from the Recess Bar & Grill owner, who says she did not provide an alcohol permit for Full House Tavern the night of the shooting.
When a 42-year-old man was shot outside Full House Tavern early Monday morning , the restaurant was in violation of zoning laws, said Macon-Bibb County Planning & Zoning Executive Director Jeff Ruggieri.
P&Z inspectors "routinely go by" the business and had previously discovered what Ruggieri described as a packed parking lot with "probably a thousand people" standing around and in cars.
P&Z commissioners met for their regular hearing just hours after the 3 a.m. shooting in the parking lot of what was the old Olive Garden across from Macon Mall at 3709 Bloomfield Road.
Ruggieri noted the shooting happened just across the street from P&Z's future office at the mall.
The shooting prompted an unscheduled discussion of the zoning dilemma that first brought the business to them last month.
In late September, Full House Tavern owner Kevin Smith got a P&Z permit for a restaurant with alcohol, but ran afoul of that by having pool tables – which were outlawed along with gambling and slot machines under that initial permit. The business also ran social media ads looking for poker dealers.
Once Smith learned of the violations, he reapplied to become a private club, charging entrance fees to patrons at least 21 years old, he said at last month's hearing.
P&Z Chair Jeane Easom pointed out in November that since they were not planning on charging typical membership fees, but more like cover charges, that it wasn't a typical private club.
Instead, commissioners agreed to issue a permit for a restaurant with live entertainment, but no poker nights and no strippers. The business had to close at 2 a.m., and according to the Bibb County Sheriff's Office, it was closed at the time of the shooting.
That new permit P&Z approved last month was ready to be signed and issued Monday. But with evidence of more violations under the earlier permit, P&Z decided to delay issuing the newer permit and consult its attorney over whether the second permit could be revoked.
"We're in a gray area," Ruggieri admitted.
Commissioner Gary Bechtel, the only board member to vote against Full House's permit in November, reminded his colleagues that the business does not have an alcohol license.
Although Full House Tavern advertises "Bottomless Margarita" nights, it relies on Recess Bar & Lounge on Martin Luther King Jr. Blvd. to "cater," Smith had said. Recess provides a type of "special event" alcohol license, like how non-profits can have temporary alcohol licenses through caterers.
"That is huge," Commissioner Josh Rogers said. "It gets you around all the requirements for being a bar. … They're saying it's a special event, but they're having a special event every day."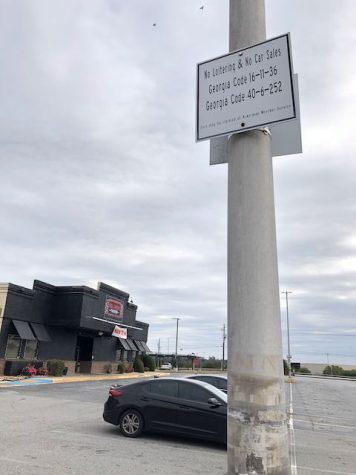 Materra Drafts, who owns Recess, told The Macon Newsroom Wednesday morning that she did not provide Full House an alcohol license that Sunday or any Sunday.
"They were operating without my license. I don't pull for them everyday. I don't pull for them every week," Drafts said.
Ruggieri also mentioned there are likely parking lot violations, since the tavern's customers and others who congregate there spill over to the adjacent businesses' parking spaces.
Ruggieri said it's a private property issue with the other business owners.
"The contingent that hang out in the parking lot because they can't get in… is probably a bigger issue than we can handle," Ruggieri said.
Rogers observed that some instances of violence that happen outside a business often begin inside.
"They turn them out on the sidewalk and say it's the sheriff's department's responsibility now," Rogers said.
It was not immediately clear how many people were in the parking lot at the time of Monday's shooting.
A sheriff's office spokesman told The Macon Newsroom that only the restaurant's employees were on the scene when deputies arrived.
New housing for homeless, aging adults, travelers and "millennials"
P&Z commissioners also approved new residences for those living on the street, two personal care homes, a new apartment complex, and a four-story hotel.
River Edge Interim CEO Cass Hatcher and Georgia Affordable Housing Solutions plan to build 10 tiny cottages on nearly two acres between 911 Cowan Street and 723 Norris Street in the East Macon Community Development Target Area. Plans are similar to existing small homes River Edge built about 10 years ago in Fort Hill. River Edge plans dozens more in the future in Bloomfield.
"One thing we don't want to do is saturate with affordable housing, but to spread it out," Hatcher said. "There's a great need in terms of the homeless population."
Rental assistance is provided based on the tenant's available income and residents are encouraged to visit River Edge for day services and mental health assistance, Hatcher said.
Two personal care homes also were approved at 1106 Lawton Drive where Aikeen Brabham plans to provide assisted living in the five-bedroom, three-bathroom home.
Brabham said caring for her late mother-in-law through dementia and Alzheimer's Disease inspired her to open up the home.
"Nobody wants to drop their loved ones off to a nursing home," Brabham said.
Eshonda Blue, who manages over 24 personal care homes in Georgia, also was approved for a personal care home at 1986 Dove Street.
When it was realtor Marcus Wiedower's turn at the microphone, he declared to P&Z that he was not there to open an assisted living center as the previous applicants, but an apartment complex.
"Assisted living for millennials," Bechtel quipped.
"Fair enough," Wiedower replied.
Wiedower presented Carter Engineering's application for a 288-unit Overlook Pointe apartment complex at 5891, 5927 Thomaston Road
In October, P&Z rezoned the 20-acres from agricultural to multi-family to allow the development and approved construction of the complex on Monday.
Commissioners also approved a new four-story, 82-room hotel with a height of 48 feet at 6065 Harrison Road, which is behind the LaQuinta near Chambers Road.
Signs of new business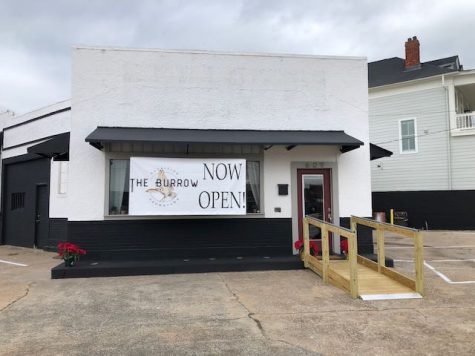 Planning & Zoning commissioners approved signage for new downtown businesses.
Philosophie Wine & Charcuterie Bar will have its name emblazoned in lighted letters on the front of the business at 616 Poplar Street.
The Burrow, the new nutrition drink outlet serving a variety of coffee, teas and shakes, will have a non-illuminated metal sign on the building at 609 Second St.
The shop's sign will feature its owl logo fashioned out of commercial vinyl and powder-coated steel letters.
The Longleaf Distillery, under construction in the old If It's Paper location at 664 Second Street, will feature a canvas awning and white, painted letters across the front of the building, according to the application P&Z approved.
In other business
–Civic Journalism Senior Fellow Liz Fabian covers Macon-Bibb County government entities and can be reached at [email protected] or 478-301-2976.