Volunteers step in to fill gap in summer food access
The Mentors Project will provide 10,0000 meals in July
Kara McMickle and her son Louis were part of nearly two dozen volunteers who mobilized Thursday morning to make sure Bibb County kids don't go hungry in July.
Volunteers with The Mentors Project of Bibb County packed bags of bread, lunch meat, snacks and vegetables that will be distributed across the county to fill a gap in Bibb County School's summer nutrition program, which ends June 30.
"We were looking for something to do on a continual basis and we thought this would be a good opportunity for him to serve," McMickle said as she and Louis helped sort food to drop meals at the Family Investment Center in east Macon.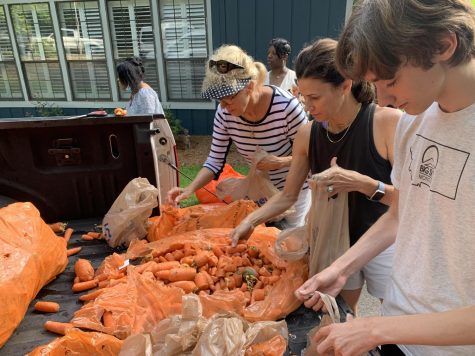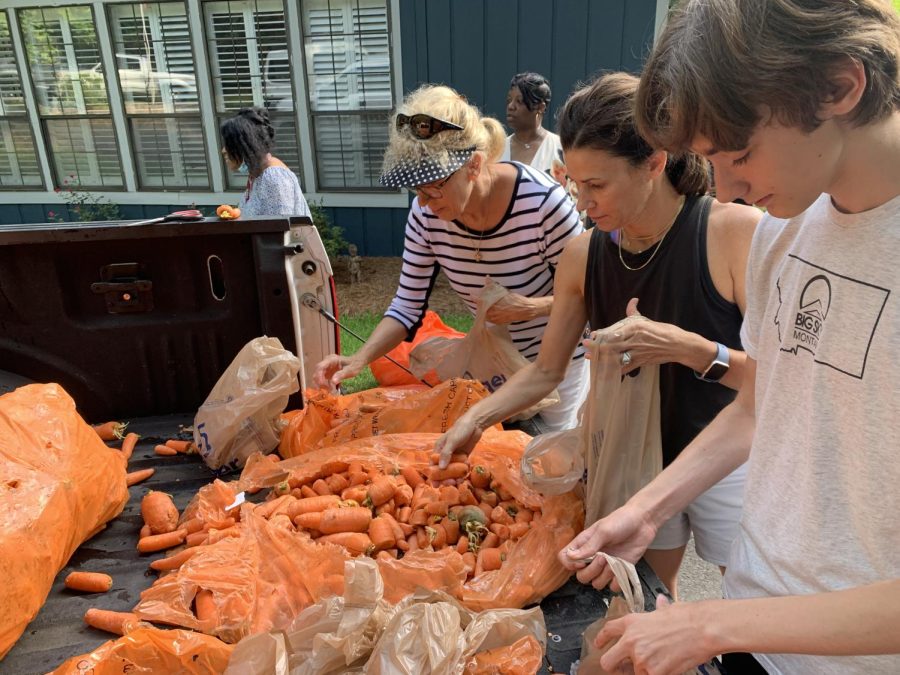 This is the third summer The Mentors Project has helped with food access, said June O'Neal who is executive director of the organization. The organization will distribute meals to 500 children for the rest of the month.
"It will be 10,000 meals we'll do in July," O'Neal said.
Until Thursday, Bibb was serving food at 18 schools and delivering food in 19 other locations. The US Department of Agriculture expanded nutrition funding during the pandemic in an effort to address food insecurity and supply chain issues.
That program was slated to end Thursday, but late last week, Congress passed bipartisan legislation extending funding for summer food programs. However, passage of the Keep Kids Fed Act came too late for many places to mobilize staff and resources to continue summer nutrition.
The Mentors Project was already poised to help in Bibb before the new bill was enacted.
"We are thankful to community partners who help provide food resources for families during times that extend beyond the summer meals program," school spokesperson Stephanie Hartley said in an email.
Tracy Allan, a caseworker with The Mentors Project, said the group usually steps in to provide assistance during school breaks.
"We don't have the staff to pack every day," Allan said. "So what we decided to do is pack 500 a week, and you know, give each family enough to try to eat up to a week."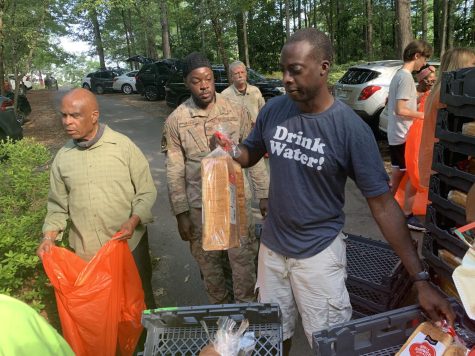 O'Neal said they have "friends from the base, friends from the sheriff's department, friends from Mercer lady's lacrosse, just wonderful volunteer friends that came from all over."
For July, O'Neal said she will continue calling on volunteers to provide food, pack up bags and help distribute food across the county.
"I need snacks, I need snacks, I need snacks," O'Neal said of ways others in the community can still help.
The Bibb County school's nutrition program will restart Aug. 3 with free breakfast and lunch to all enrolled students.
To volunteer or donate snack items to The Mentors Project initiative, call 478-954-4346.