Spotlight on NPHC
Mercer University is home to dozens of fraternities and sororities. Among these, and often less commonly known, is the National Pan-Hellenic Council. NPHC is composed of historically African-American fraternities and sororities, and was founded on May 10, 1930 at Howard University. Below, four Mercer students share the impact their organization has had on their lives and on the greater community.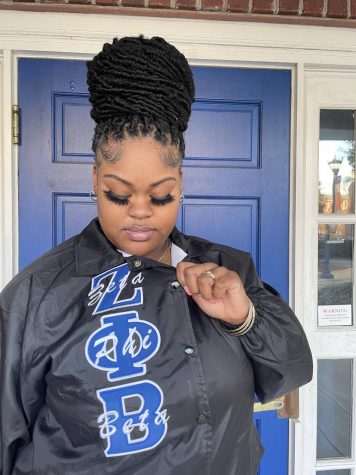 Ja'Diyah Shamsiddin
Senior, Double Major in Criminal Justice and Sociology and Minor in Political Science
Zeta Phi Beta Sorority, Inc.
"I really like that Zeta Phi Beta has a strong hand in the local community in Macon but also worldwide. They have a lot of hands in local communities and giving back to marginalized populations. That's something I want to do, that's why I majored in Criminal Justice and Sociology, to give back to these communities and just help bridge the equity gap."
"Being a Zeta means that I am representing what could be possible for a lot of young black girls. I remember growing up and not having a lot of people to look up to and people to say that I can go to college and have a good career and do anything I want to do, but joining Zeta and being connected with so many different people who can open the doors for different opportunities."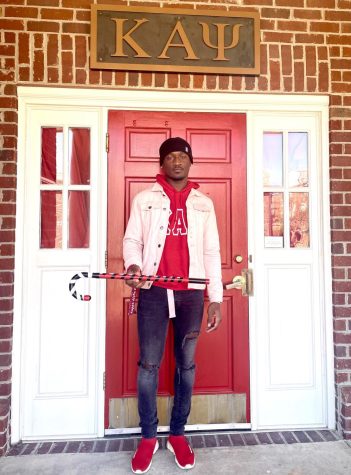 Avery Towns
Junior, Psychology Major
Kappa Alpha Psi Fraternity, Inc.
"My mentor growing up was a Kappa, and I saw how he acted with his brothers, and I knew that's something I wanted for myself."
"Kappa has helped me become the person that I am, but I also have found out ways that I can give back to Kappa. The brotherhood, the willingness to help and to receive help is kind of big to me."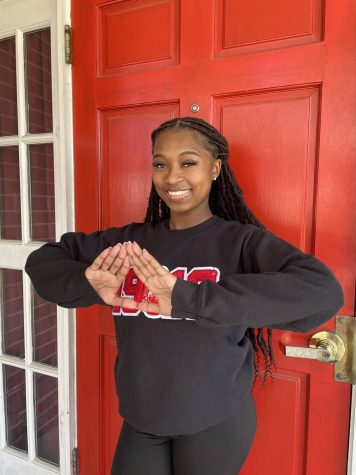 Kennedi Weston-Shields
Senior, Public Health Major, Sociology Minor
Delta Sigma Theta Sorority, Inc.
"Being a part of this sorority means being surrounded by like-minded women who are also driven and servicing the black community. So this sorority has not only blessed me with twenty-two sisters but also has blessed me with being a part of such a loving chapter and these women pretty much want the best for you."
"I love knowing that you have other people around you that are there to support you and you can rely on them through whatever hardships you face and anything that you're going through, they're always there to pick me up when I fall down."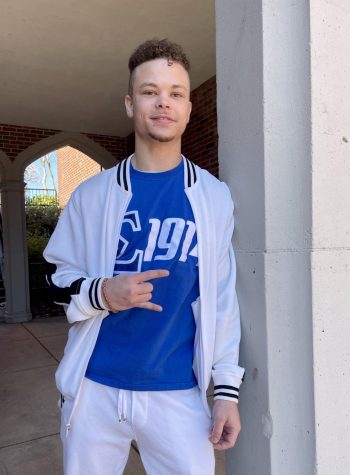 James Simmons 
Fifth Year, Electrical Engineering
Phi Beta Sigma Fraternity, Inc.
"Brotherhood, scholarship and service are our principles. The brotherhood is the main focus because of that sense of community, especially being people of color at a PWI (Predominately White Institution), it's important to have that community. Scholarship is really important, we lift each other up academically and support our professional aspirations as well as social. And then service, lifting up the community and giving back is something that's really important to me. I've always been really into doing service and giving back when I can, what I can." 
"I got sick not that long after I crossed (joined). The brothers were the first people that came to see me in the hospital outside of my family. It's really good to have that community to help hold me up."