COST OF COVID: River Edge loses $6 million as calls for help surged in pandemic
Macon-Bibb County services could be cut if revenue fails to return to pre-COVID-19 levels
During the COVID-19 pandemic when more people needed services from River Edge Behavioral Health, its revenue plummeted.

Shelter-in-place orders presented unprecedented challenges for the mental health provider of at least 10,000 people in Georgia.
Pandemic expenses continue to mount but the new coronavirus halted River Edge's revenue-generating services.
For more than a year, those in residential care were under the governor's order to stay home.
Social distancing requirements made routine face-to-face or group sessions virtually impossible.
Billing through telemedicine wasn't a viable option, either, as the center lacked the necessary number of computers and headphones to make it work.
Online meetings could not reach those with no access to technology or provide the socialization many clients crave and satisfy in group sessions.
Without revenue from those onsite or online services, River Edge lost $6 million in FY '21, said CEO Shannon Gordon.
"There's so much more need than resources," Gordon told the Center for Collaborative Journalism.
The coronavirus curtailed funds coming in from the Intellectual and Developmentally Disabled day programs. Normally, the private money and government reimbursements from daytime services keep the operation afloat. River Edge relies on that revenue to offset the high cost of residential programs and psychiatric services.
Even without a pandemic, Gordon continually struggles to keep the organization financially solvent.
"We walk the tightrope all the time," she said. "When there is no margin, there is no mission."
During the first phase of the pandemic, Gordon consolidated locations and stopped spending on non-essential items. She cut nearly 100 positions. Now, a reduction in services looms on the horizon.
Smaller staff working harder
River Edge was founded in 1950 but was re-created by an act of the Georgia Legislature in 1994. Its not-for-profit, quasigovernmental status made it ineligible for much of the COVID-19 relief packages available to private businesses and organizations, Gordon said. River Edge did receive some reimbursements from Macon-Bibb County's allocation of relief money.
River Edge incurred another $250,000 in COVID-related expenses between August and December of 2020, plus more each month since. None of those extra costs were budgeted and have not yet been funded from other sources, Gordon said.
Macon-Bibb County allocates $350K annually to River Edge, but the organization pays it right back in rent for the county-owned office space at 175 Emery Highway.
Gordon made it clear in this year's budget request that any reductions in funding "will absolutely result in service reductions."
Money may be tight, but statistics show there is no shortage of people needing mental health or substance abuse counseling.
One in four people is going to have a mental health issue. One in seven who drink or use drugs will battle addiction or substance abuse disorders. One in six babies will be born with a developmental disability, according to statistics Gordon provided.
The added stress of the new coronavirus and its lockdowns brought a 23.9 percent increase in calls for help between March 2020 and the end of the year, she said.
The pandemic also took its toll on staff.
Because of the danger of COVID-19, the round-the-clock shifts at the residential homes now included heavy-duty sanitizing chores. In addition, workers had to keep busy the residents who usually would be occupied most of the day outside of the home.
They donned extra protective gear to work through COVID-19 breakouts in some of the homes, said Greta O'Dell, River Edge's director of Intellectual and Developmental Disablities.
"The staff are just burned out," O'Dell said. "That is high intensity all the time to be washing your hands every 15 minutes, and every time if you move from one person's room to the next person's room."
The health care workers also had to juggle the coronavirus needs of their own families. They were home schooling children and caring for sick relatives, or even nursing themselves back to health in some cases.
Under the lockdown, River Edge could bill for day services from 8 a.m. until 2 p.m. for the four residents in each group home. Typically, there would be a ratio of 10 clients to one staff member in person at a center, not 4-to-1 at the home. That's a 60 percent reduction in potential billing for that staff member.
The intellectually and developmentally disabled persons who live with family or other private group homes also were sheltering in place during the statewide lockdown. Many continue to do so because of fear of infection with compromised immune systems.
'Lose money every time'
Although River Edge was closed much of last year for day services and group sessions, they remained open for crisis intervention.
"Suicidality doesn't happen on a schedule," Gordon said.
Crisis intervention can be costly.
"Every time somebody sees a psychiatrist, we lose money every time," Gordon said.
A shortage of psychiatrists makes it expensive to recruit and retain them, she said.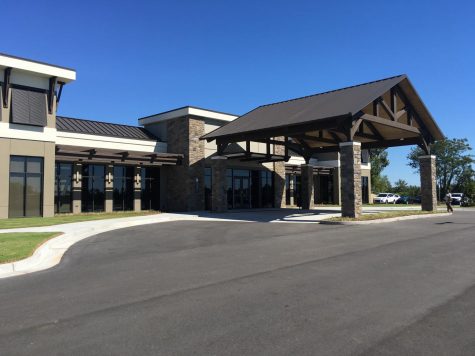 River Edge's new recovery center opened on Fulton Mill Road last fall in the pandemic, which presented unique challenges. One patient refused to wear a mask and infected multiple staff members, Gordon said.
The huge headquarters on Emery Highway currently allows for social distancing in groups.
Where they used to be able to have 30 people in one group, now they can only accommodate 10.
"So, you got more and more expense to serve the same number of people, which is revenue, you know," Gordon said.
River Edge is exploring ways to encourage those with mental health conditions and others with intellectual or developmental disabilities to return and re-engage with group-based support.
In the meantime, Gordon is trying to determine whether any of the American Rescue Plan Act relief can trickle down to River Edge through other agencies.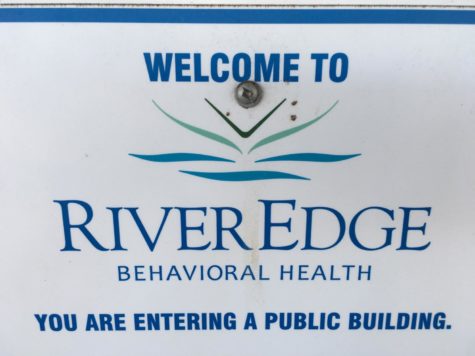 The organization did receive nearly $400,000 in provider relief funds for the 61 people in residential care, but that support ended Feb. 28, according to documents Gordon provided.
The funding shortfall is a dilemma with no easy solution as Macon-Bibb County anticipates at least $15 million more in expenses than revenue for Fiscal 2022.
The county is still sorting out how to use additional relief funding expected to allot over $70 million for COVID-19 relief.
Gordon plans to fight to maintain services without further reduction in staff, if she can make ends meet during the pandemic.
"The waiver rates are insufficient for the people we support and generally speaking, the higher need the individual, the more money you lose," she said. "But they are our people. They are our community residents. … We feel a community obligation to support our community."
– Civic Journalism Senior Fellow Liz Fabian can be reached at 478-301-2976 or email [email protected].