About CCJ
The Center for Collaborative Journalism is a partnership among Mercer University's Journalism and Media Studies program, The (Macon) Telegraph, Georgia Public Broadcasting and 13WMAZ. Mercer also has its own low-watt television station WMUB and partners with ESPN3 to provide sports coverage and reporting.
Debbie Blankenship
Director | Center for Collaborative Journalism
Debbie Blankenship studied graphic communications and psychology as an undergraduate and received her graduate degree in Mass Communications from the University of Georgia. At Georgia, she was news editor of the award-winning, five-day-a-week student newspaper The Red & Black. She went on to work for publications in South Carolina and Georgia and won awards in news and feature writing in the annual state press association competitions.
She later worked for former U.S. Congressman Jim Marshall, D-Ga., and specialized in veterans' issues while continuing to freelance for Macon-area publications.
Blankenship joined the Center for Collaborative Journalism in 2013 as journalist in residence and newsroom coordinator. She coordinated and produced stories for the Center's first community engagement project, "Macon in the Mirror." The project won numerous awards including first place in the Community Service category and second place for Best Online News Project. "Macon in the Mirror" also was a finalist for the McClatchy President's Award for Journalism.
Blankenship currently teaches core journalism-production classes and oversees student work in our partner newsrooms.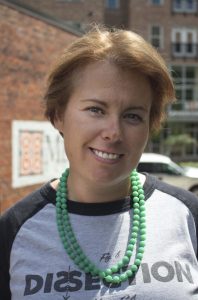 Meg Donahue
Project Specialist | Center for Collaborative Journalism
Meg Donahue is project specialist at the Center for Collaborative Journalism and helped launch the Center in 2012.
Donahue has been a freelance journalist for over a decade, writing and editing for local, regional and international publications. Her experience encompasses hard news, entertainment, fashion, dining and sports reporting, research and feature writing for publications as diverse as Patch, Atlanta Magazine, Paste Magazine, Newcomer Magazine, Forsyth Herald and John's Creek Herald.  Donahue has also been active in social media and digital technology for most of her career.
Meg graduated from Georgia State University with a B.A. in Creative Writing. After graduation, she lived in London while interning for Tatler Magazine (the world's oldest magazine).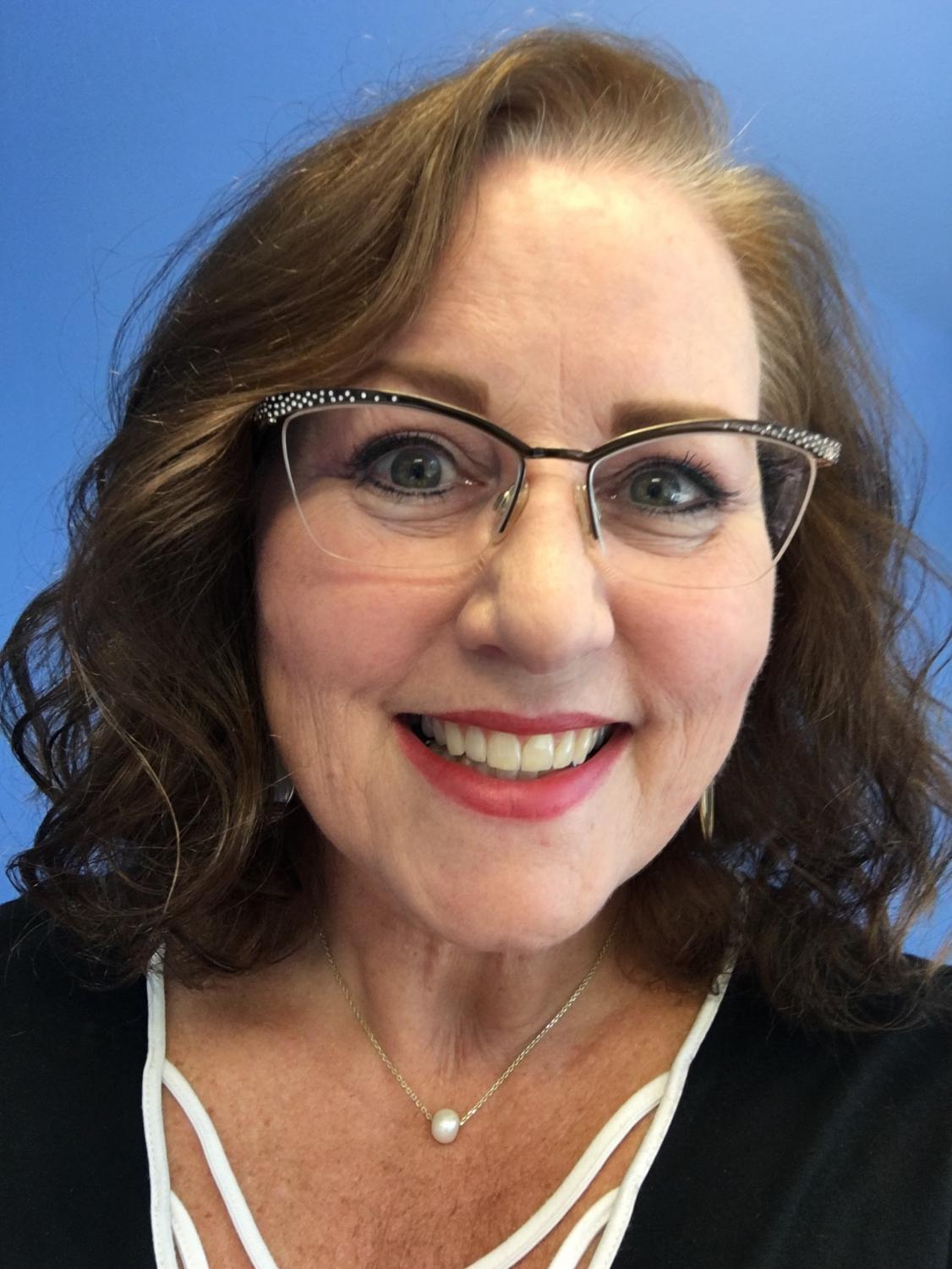 Liz Jarvis Fabian
Civic Reporting Senior Fellow | Center for Collaborative Journalism
Veteran multimedia journalist Liz Jarvis Fabian has been on the frontlines of the headlines in Middle Georgia for more than 35 years. The former hurricane chaser and news anchor for The Weather Channel won numerous awards for spot news and writing both hard news and feature stories. In 2017, she was chosen by the Associated Press as Georgia's Best Beat Reporter from among the state's leading newspapers for her extensive live coverage of Hurricane Irma. Fabian has worked at all of Macon's television stations in a variety of roles including news anchor, managing editor, reporter, weathercaster, producer, videographer and editor.
A native of New York's Long Island, Fabian moved south with her family to Milledgeville, Ga., while she was in high school. She began studying journalism at Georgia College where she received a Bachelor's degree in English with a minor in speech and drama.  She wrote for the campus newspaper, the Colonnade, and served as morning news director for the WXGC radio station.  Although she began working in television before graduation, her radio skills would later come in handy anchoring nightly newscasts for WSB radio in Atlanta and for the Mix in the Morning and NewsTalkCentral morning shows in Macon.
While at WMAZ-TV, she earned numerous accolades for her live reporting during the Great Flood of '94 and was recruited to provide satellite coverage of the aftermath of the Centennial Olympic Park Bombing for the Gannett (Tegna) broadcasting network. Before joining the Center for Collaborative Journalism, she served as The Telegraph's premiere multimedia journalist and its first social media interactivity editor.  Her on-scene reporting of the Pactiv packaging plant fire and videos from the 2008 Mother's Day tornado outbreak helped earn President's Awards from the McClatchy corporation.  Liz considers her greatest honor to be nicknamed by her broadcast colleagues as "The most trusted journalist in all of Middle Georgia."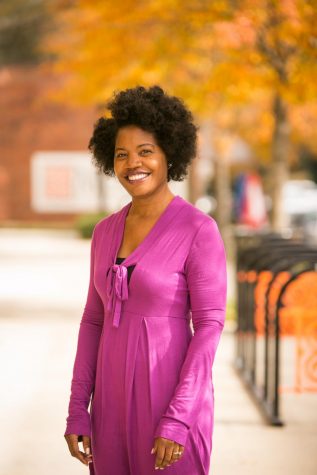 Sonya Green
Engagement Reporter | Center for Collaborative Journalism
Sonya Green joined the Center for Collaborative Journalism at Mercer University as Engagement Reporter. In this role, Sonya works with partners, The Telegraph, Georgia's third-largest daily newspaper and Georgia Public Broadcasting, the third-largest public broadcaster in the country based on population reach. Prior to this position, Sonya had the honor of being selected for the Knight-Wallace Journalism Fellowship at the University of Michigan where she researched how language, attitudes and approaches in journalism narratives can perpetuate stereotypes about race, class and identity. During her time at the University she delivered keynote speeches, served on panels and moderated discussions on race and media issues.
Before attending the prestigious fellowship, Sonya served as the Interim Assistant General Manager at 91.3 KBCS radio station in Bellevue/Seattle, WA. Green worked at the station for eight years where she also held the title of News Director, Managing Producer and Talk Show host. As the News Director, Green led the station as the station collaborator for the Association of Independents in Radio project, Localore: Finding America. A series produced for the project earned the Katherine Schneider Journalism Award for Excellence in Reporting on Disability, a national award given by the National Center on Disability and Journalism at the Cronkite School of Journalism at Arizona State University. Prior to her public media experience, Green was on the commercial side of things working for local ABC affiliate television stations in Seattle and Denver. She also wrote feature articles for a regional magazine, In the Black, while in Denver.
Sonya is the Board President for the National Federation of Community Broadcasters, NFCB. She is a former media advisory board member for the South Seattle Emerald. She was awarded Woman of the Year by the Bellevue chapter of the Business and Professional Women in 2011 for her professional and personal commitment engaging diverse communities.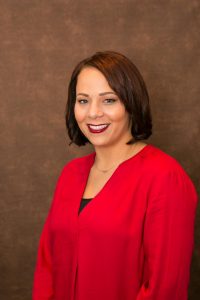 Amyre Makupson
WMUB News Director | Center for Collaborative Journalism
Amyre Makupson is the WMUB news director. An eight-year veteran of television news, Amyre has worked nearly every job within the news industry including evening anchor, reporter, producer, photographer and editor. She comes to Center for Collaborative Journalism after spending 4 years serving as a primary evening anchor at a local television news station.
As the News Director at WMUB and the Center for Collaborative Journalism, Amyre will be responsible for managing and instructing journalism students involved with the school's station, as well as students who are interning at local news affiliates. You will also see her television reports both on WMUB and our media partners though the Knight Foundation.
Amyre is a graduate of Howard University in Washington, DC, receiving her Bachelor's Degree in journalism in 2004. She went on to complete her Master's Degree at Wayne State University in Detroit, MI, in 2006, in Communications.
Amyre is from Detroit, MI, where her family still lives. She has one son, Myles. Although an avid Detroit sports fan, she loves cheering on the Mercer Bears.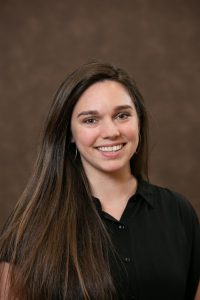 Evey Wilson
Journalist in Residence | Center for Collaborative Journalism
Evey Wilson in a journalist, photographer, and video producer. She studied Photojournalism and Religion at the University of Georgia and then worked as a photojournalist at a small, family-owned newspaper in Northern Indiana. Wilson got her Master's from UNC-Chapel Hill as a Roy H. Park fellow, studying short documentary filmmaking and web design to give herself more tools to tell stories for the web. She made films for the Southern Coalition for Social Justice and was recruited to work on a national criminal justice campaign for the AFL-CIO. Wilson spent nearly three years in Washington, DC working as a producer at the Pulitzer Center on Crisis Reporting where she shot short documentary films, facilitated education programs, curated exhibits in DC and New York, designed their most popular e-book Flight from Syria, and launched and grew our Instagram to more than 60k followers. For the past two years, she has freelanced in the Southeast, working for clients like the New Yorker, WABE, and Instagram.