Macon high school students achieve academic success despite pandemic
Students in the Career, Technical and Agricultural Education programs at Macon's high schools are succeeding academically, even as the COVID-19 pandemic presents new challenges within the education system.
Students in the CTAE pathways of the Bibb County School District had a graduation rate of 97.83% in 2020. And one CTAE student, Daylen Lomeli, was named Georgia's College and Career Academy Student of the Year this March.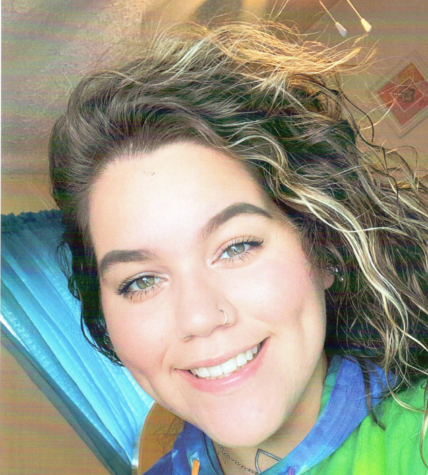 CTAE programs allow high school students to obtain job skills in fields including culinary arts, cosmetology, energy, health care, law enforcement, marketing, and more. Students participate in advanced classes and experiential learning, and they can dual-enroll at local colleges.
The goal is to prepare them for further education, employment, or military service after graduation, according to Cassandra Washington, executive director of CTAE and CEO of Hutchings College and Career Academy.
"Career, Technical and Agricultural Education makes education relevant and essential for all students. When students participate in CTAE, they are more likely to walk across the stage for graduation," Washington said. "We define success as our students can leave high school and actually be enrolled, employed, or enlisted."
The Bibb County CTAE graduation rate exceeded the Georgia state CTAE graduation rate of 97.18%. Bibb's CTAE graduation rate was also higher than the overall district rate of 76.1%.
Bibb County typically has one of the lowest graduation rates in Middle Georgia, according to WGXA. It falls well below the state average of 83.8%.
The CTAE graduation came on the heels of an abrupt shift to virtual learning as the COVID-19 pandemic settled in across the country. The pandemic's effects on the education system have worried experts as school districts report Wi-Fi accessibility disparities, increased truancy, and worsening mental health among students. 
But Washington said that CTAE helps students make the connection between what they study in school and how those studies can advance their future, whether they plan to attend college, enter the workforce or serve in the armed forces.
"Students start making a connection. They see the importance of math, they see the importance of writing, they see the importance of reading. So you make that connection to CTAE, which actually keeps kids in school, and it allows kids to excel," Washington said. "CTAE is for all kids. All kids will graduate high school and have to determine a career, and this gives the student a chance to be exploring."
Daylen Lomeli is one of those students.
A senior at Westside High School, she is in her third year at Hutchings College and Career Academy. She has earned 45 dual-enrollment credits in English and mathematics, obtained credentials as a certified nursing assistant, and begun an EMT program. 
She also serves as an ambassador at Hutchings, giving tours to prospective students and community members. Back at Westside, she is captain of the marching band and frequently volunteers in service projects.
Lomeli was named Georgia's College and Career Academy Student of the Year for her involvement, leadership, and high-grade point average.
"The award is just the recognition of like, basically all the hard work that I put in with school and all these extracurriculars," Lomeli said. "It was just a proud moment for me knowing that all my hard work over the past couple years has paid off, and people appreciate it."
She said that CTAE kept her motivated throughout the pandemic by offering one-on-one instruction and access to programs such as Health Occupations Students of America. 
"At my home school, I don't really get that one-on-one. I'm kind of just on my own," she said. "But at Hutchings, I still have the feeling of home away from home, even during the pandemic."
This fall, Lomeli will begin classes at the University of Georgia, where she plans to major in biology on the pre-medical track while working as an EMT.
"CTAE is a key component for success in our students of today. This is the future-ready pipeline of individuals, and they need connection. And a lot of times it takes being innovative, and CTAE is that piece of the puzzle that allows us to do that — so we can see all students be successful, just like Daylen," Washington said.