Hay House offers first Intown Neighborhood ghost tour in Macon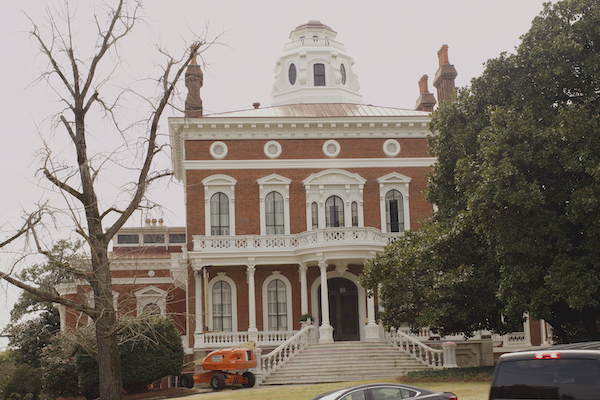 The Hay House will be offering Macon's first walking ghost town of Intown Neighborhood, called Haunts and History, on March 20.
The tour is centered around College Hill Corridor with the tour starting on Hay House's lawn and going through Georgia Avenue, College Street. and Bond Street. before returning to Hay House.
The tour will focus on Macon's historic buildings, including their social and architectural histories. The tour shares supernatural stories connected to the neighborhood. 
"As far as stories, we don't want to give away too much, however, the stories/histories we present, are either publicized or we have permission from the current homeowners to use them," said William Aultman, who is the Director of Collections and Programs at Hay House. 
 Aultman said that notable places on the tour include 990 Georgia Ave., 1842 Inn, McDuffie Center for Strings and Woodruff House. Aultman said that NewTown Macon listed 990 Georgia Ave. as the most haunted house in Macon.
The event description  says participants will "hear spine-tingling tales of supernatural activity in one of Macon's most haunted neighborhoods."
The tour is normally offered around Halloween, along with a Hay House Legend and Lore tour, which focuses on the local legends surrounding the house and supernatural experiences inside the museum. The Legend and Lore tour is also offered the first Friday of every month.
"We started offering the Legends and Lore tour of Hay House several years ago due to the increasing popularity of ghost tours nationwide. We started the Haunts and History tour last year for the same reason. So far, we have had a great response to both," Aultman said.
He said they sold out of all four Haunts and History and Legends and Lore tours in 2020. Aultman predicts that they'll increase the number of tours in the future, based on current response. They will have four more of the Haunts and History tours in October around Halloween, and Aultman said that they'll likely have four around the Cherry Blossom Festival as well.
They encourage patrons to wear comfortable clothing and shoes. Face masks will be required. The tour will take place March 20 and starts at 5 p.m. and 7 p.m. Both tours are expected to run an hour and a half. Each tour is limited to only 20 people, and reservations are required. Tickets are $30 for each person.
For any questions about the Haunts and History tour, contact William Aultman at [email protected]