Cost of COVID: Community Colleges Face Enrollment Challenges
For Pedro Arantes, 21, nothing could get in the way of his education at Milledgeville's Georgia Military College — not even COVID-19.
Arantes is a second-year international student from Rio de Janeiro, Brazil, majoring in kinesiology. He spent much of his childhood in Milledgeville and wanted nothing more than to return to Central Georgia for college. So while some community college students took time off from school at the onset of the pandemic, he was not one of them.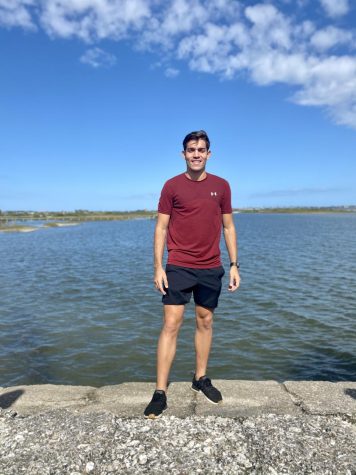 "Since I am an international student here and I'm on a student visa, there wasn't much of a choice, especially being from Brazil. I really do love my country, but it's just very dangerous over there," Arantes said. "The consideration of 'stop studying here' was never really a thought in my mind."
That doesn't mean Arantes didn't have some concerns about continuing his studies during a public health crisis.
"When (COVID-19) started really situating into the city … I ended up catching it. I did get a little bit nervous," he said. "However, GMC did, like, a really good job keeping up-to-date with that, and just kind of like integrating the safety in the school."
Arantes' decision to continue his education at GMC during the pandemic comes amid a significant national decline in community college enrollment. As COVID-19 brought financial challenges and health concerns into students' lives, some chose — or were forced — to leave school. Community college enrollment in fall 2020 was down 10.1% compared to fall 2019, according to a December 2020 report from the National Student Clearinghouse Research Center.
Most of that drop is in first-year student enrollment, which has sunk by 13.1%, mostly in part to financial distress among low-income students and their families, the report said. Black and Latinx students were most likely to forgo enrollment.
GMC, where Arantes goes to school, is a federally-recognized Predominantly Black Institution; over half of students are racial minorities. GMC's enrollment plummeted by 18% from the 2019-2020 school year to the 2020-2021 year, according to Vice President and CFO Jim Watkins.
Watkins said the decrease seems to be higher among second-year students than first-year students, although GMC doesn't have precise data for that.
He said most students who didn't study at GMC in fall 2020 cited one of two reasons: new financial disruptions for second-years or general uncertainty about starting school during a pandemic for first-years.
"(For) first-year students, it was the coronavirus itself and, you know, the uncertainty of going back to school," Watkins said. The rate of second-year retention also dropped, "but it's dropped for different reasons. It's dropped because some of them have lost their job and can't afford to go to school."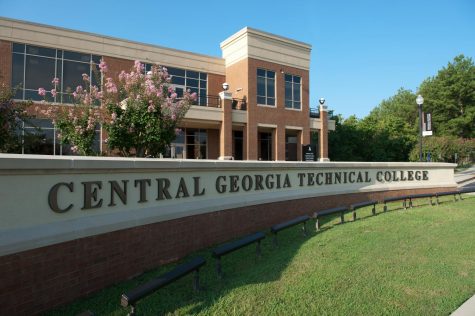 At Central Georgia Technical College in Macon, it's a different story.
CGTC recorded just a 1.3% overall decline in its student body, and rather than a decrease in freshman enrollment, 8.5% more first-year students enrolled in fall 2020 compared to fall 2019, according to Director of Marketing and Public Relations Cambri Steadman.
Returning students, who were enrolled in spring 2020 and came back in the fall, also increased by 20%. However, continuing student enrollment—who were enrolled in the summer and came back in the fall for a consecutive semester—dropped by 15%.
"What sets us aside from a lot of other institutions here locally is that we offer hands-on training so that our students can immediately get into the workforce," Steadman said.
She said that emphasis on career preparedness may have encouraged students to prioritize their education while unemployment skyrocketed, protecting the school from the enrollment declines other community colleges experienced.
At the same time, she said, many of CGTC's students are adults with families and jobs. Those who were unable to continue their studies this year may have had to stay home with children when their schools closed, requiring parents to put a pause on their own studies.
Additionally, many of CGTC's programs involve hands-on training and weren't easily adapted to virtual formats. But despite that hurdle, Steadman said that CGTC's response to the pandemic enabled most students to continue learning.
"We've definitely taken great measures to ensure the safety of our students and our instructors who have to be on campus," she said. "We've expanded training space where possible, we reduced the number of people in classrooms and labs and we've implemented the mask-wearing. We've had informational campaigns from the beginning when we had to transition to online learning back in March of last year."
At GMC, classes also went fully online in March 2020, but students could choose an in-person or online model at any of GMC's 13 campuses for the 2020-2021 school year.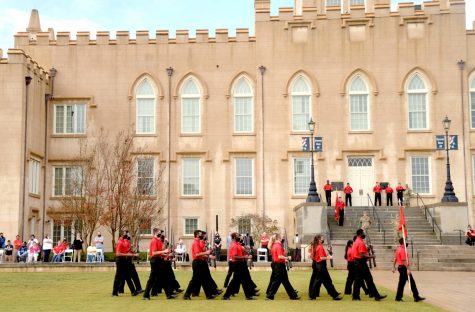 The school also implemented a five-step safety method during the time its campuses were closed between mid-March and June 1, 2020 to ensure a safe reopening.
"The students in the junior college have been instrumental in keeping the spread down because the first step in this five-step program is 'if in doubt, stay out,'" Watkins said. "In other words, if you have a fever, or cough … we ask that you don't come back to school that day, or don't attend that day, and wait till you feel better. And we've allowed to change some of our absentee rules where we could."
Responding to the pandemic and losing students presented financial challenges for both schools. GMC reported a 12% drop in revenue, but the situation isn't as bleak as it may seem, according to Watkins.
"While we've seen a decrease in credit hours and the associated revenue drop, we've taken methods, we've taken actions, management actions … so we'll still end up having a decent year," Watkins said. "It won't be, you know, an outstanding year, but we're just not suffering like a lot of places are suffering because we were able to take aggressive action."
CGTC experienced revenue losses as well, though Steadman did not provide a specific figure. Instead, she emphasized the support the school received from the federal government. Half of the school's relief funds went directly to students in the form of emergency grants, she said.
She said that CGTC is poised to recover quickly from the small decline as its job-training programs continue to attract students. Some of those students have even been able to help contribute to efforts to curb the spread of COVID-19 .
"Several of our students in the nursing program were able to assist Taylor Regional Hospital in administering COVID-19 vaccinations," Steadman said. "Even when they are here, they're still learning. They're getting that hands-on practice so that they can immediately enter the workforce."
As for GMC's recovery, Watkins predicts that it will be slow and steady.
"We do not see the recovery as a V-shaped recovery; in other words, an immediate pickup," he said. "The degree of slope is going to be contingent on how the American people respond to the vaccine and the states opening up and all the factors that are outside the control of Georgia Military College."