Cost of COVID: Pandemic alters this year's Open Streets gatherings

With Macon-Bibb County still battling a global pandemic, Bike Walk Macon is redesigning its Open Streets activities.
Instead of closing down two miles of a street in one neighborhood and drawing a huge crowd from across the county, smaller and more intimate gatherings are planned in three areas of the community.
"We felt like it was one of the few events that can still happen since we can be outside and able to socially distance," said Rachel Umana, executive director of Bike Walk Macon
Sunday marks the first Open Streets event where Maynard Street will be closed to through traffic in Fort Hill.
From 2-6 p.m., no motorized vehicles will be allowed from Shurling Drive to Emery Highway, but cars will be able to cross at the intersections.
Umana sees the event as creating a temporary paved park with lasting benefits to make the road safer near the Rosa Jackson Recreation Center.
Through an AARP grant, graffiti artist Randy Heart will be painting the intersection of Maynard and Williams Street with newly painted crosswalks as the frame for his artwork.
"We're leaving a permanent artistic traffic calming project behind," Umana told the Age Friendly Communities Advisory Council earlier this month.
Pedestrian safety advocates say having decorative crosswalks can encourage their use and visibility for motorists who are obligated to stop for pedestrians under Georgia law.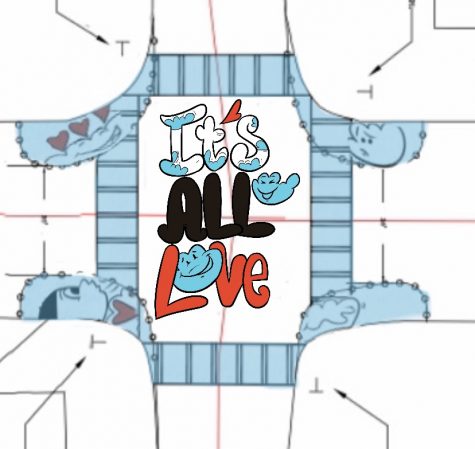 Heart, known for his murals of clouds and hearts, will paint his trademark designs in a message stating "It's all love." Organizers had hoped he would be creating his intersection mural during the event but that's not possible.
"Randy's project paint is not going to make it on time," Umana said. "It's really sad."
Although Heart will have to postpone the street painting, he will be on site with a live public graffiti project on a large portable wooden canvas.
"He'll be outlining the design and others will fill it in kind of like a coloring book," Umana said.
Open Streets branches out to Monroe and Tattnall streets on Oct. 18. and to Second Street from Memorial Gym to Elam Alexander school on Nov. 15.
Because of concerns about the spread of the coronavirus, Bike Walk Macon set specific guidelines for activities.
"If you're doing a wellness activity, you need to do it 6 feet apart and sanitize everything," Umana said.
Hands-on activity supplies will be individually packaged to minimize contact between folks and proper masks must be worn at all times.
Before each Open Streets event, Umana and her team visit the locations to engage residents about what they would like to see to make their streets more pedestrian friendly.
"The message was pretty much the same. We have a lot of traffic and we want to slow it down and make it safer," Umana said.
The group is still finalizing what traffic calming measures they will undertake at the other two Open Streets events.
Umana is hoping COVID-19 cabin fever will bring neighbors out of the house and reconnect.
This Open Streets project compliments the grant-funded Love Your Street project Bike Walk Macon launched after COVID-19 caused cancelation of some of its other public gatherings.
The initiative funded by the Knight Cities Challenge Grant and the Downtown Challenge Fund from the Community Foundation of Central Georgia.
Before the end of next month, four neighborhoods will receive $6,000 to implement improvements to make streets safer for cyclists, runners and walkers.
Bike Walk Macon hopes to engage neighbors to get involved in the selected projects: Bay Street at Harrell's & Sons Barbershop, mid-block crosswalks between Second and Third streets in downtown, Tattnall Street and Washington Avenue near the library.
Umana is excited to be able to bring people together after months of isolation.
"I think people really want to get out right now and that elevates our mission to have safe streets."
Contact Civic Reporting Senior Fellow Liz Fabian at 478-301-2976 or [email protected]