'Uncertainty keeps me on edge:' International students respond to rescinded ICE policy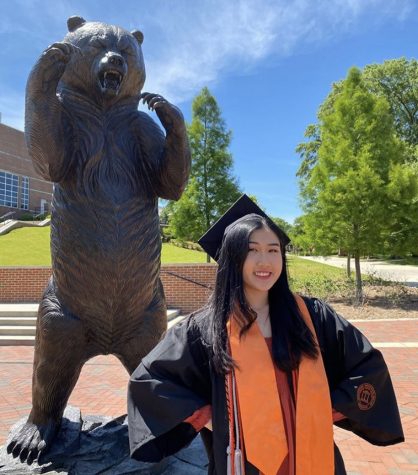 One week after finishing her English degree at Mercer, Ranha Beak boarded a flight to Gunpo, South Korea and entered a 14-day quarantine. Although her family immigrated to the U.S. when she was in elementary school, they received a deportation letter before her high school graduation. Beak stayed behind as an undocumented resident to go to college. 
Beak, who plans to pursue U.S. citizenship again after the end of the COVID-19 pandemic and the Trump Administration, said watching events unfold from outside of the country has made it "easier to see who is making the changes and for what reasons." 
Seeing the social media uproar after U.S. Immigrations and Customs Enforcement (ICE) announced new regulations for foreign college students, Beak worries about students facing situations similar to hers.
"The fear of deportation, even when you have a visa, it's just terrifying because it invalidates your entire process even to get that visa, to pay for that visa, all your life goals, dreams, things you worked for are just invalidated," Beak said.
In the July 6 announcement, ICE issued a federal guidance that students on F-1 and M-1 nonimmigrant visas would have to leave the country if their universities operated online-only in the fall. Their other option would be to attend in-person classes despite rising cases of COVID-19 in the U.S. if they wanted to remain in the country.
Several states sued against the regulation a week after its announcement, garnering support from universities and tech companies including Facebook and Google. The next day, the Trump Administration rolled back the decision.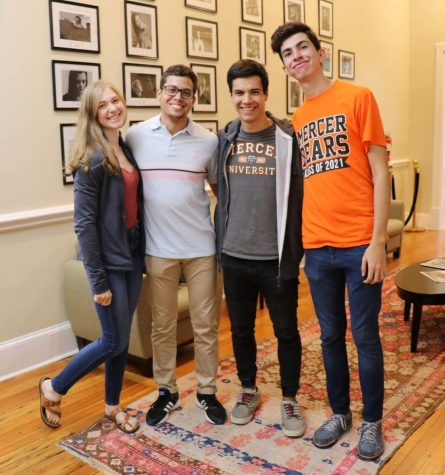 Luis Elkhouri, a Mercer senior from San Felipe, Venezuela, was shocked to hear about the initial announcement.
"Under the circumstances we are right now, you're not expecting that someone comes and tells you, 'Hey, you got to leave the country,'" Elkhouri said.
For Elkhouri, who is pursuing a degree in Music Performance at the Robert McDuffie Center for Strings, leaving the country might have meant discontinuing his studies entirely. With no direct U.S. flights to Venezuela, going home would involve a complicated series of flights, visas and mandatory quarantines. 
As of June, the Speedtest Global Index ranks Venezuela's broadband Internet speed as 174th in the world, creating a major obstacle for online coursework. Elkhouri said continuing his studies from home would have been impossible.
If forced to leave, Elkhouri said his return to the U.S. would be indefinite. Deportation would threaten his plans to pursue Masters and Doctorate degrees in the U.S., setting him back considerably or even preventing him from continuing at all. The threat of leaving the U.S. and effectively abandoning his studies is a constant worry. 
"Uncertainty, at least for me, keeps me on the edge all the time," Elkhouri said. 
Uncertainty is a common trend among international students. Lichi Acosta, Elkhouri's roommate and fellow senior Music Performance major, is from Rafaela, Argentina. Acosta fears the American political climate is too "asleep" to defend the best interests of its more vulnerable populations.
"A majority of people, when they find out about policies like this, they will say, 'Oh, yeah, that's bad,'" Acosta said. "They are not politically active enough to do something about it."
He said that the measures taken to protect his ability to remain in the U.S. are meaningful, but shouldn't have been necessary to begin with.
"I think it's stupid that we have to get to that," Acosta said.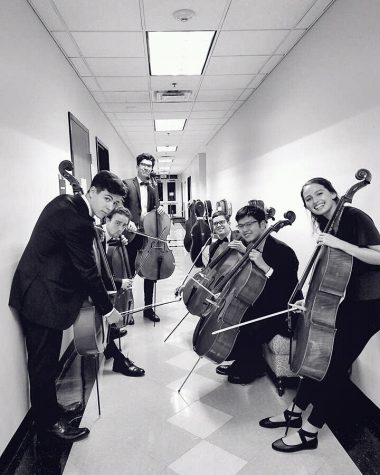 In Acosta's view, the regulation was rooted in xenophobia. Even in its passive forms, he said xenophobia allows people to ignore threats to international residents. When Americans ask what they should do, he said he tells them to pay attention.
"Of course I expect you to know about what happens in politics, and of course I expect you to be involved," Acosta said. "If the majority of the population are to be actively anti-xenophobic, they should act upon it."
Although Acosta and Elkhouri were relieved to hear that the regulation was reversed, Acosta said xenophobia still needs to be addressed in American politics. He said harmful policies should be contested even when they affect other types of international residents.
"I think it is important to use this type of situation to rethink how we view immigrants, not only legal immigrants but illegal immigrants, and how we make ourselves accountable," Acosta said.
For Beak, uncertainty was constant during her entire life in what she describes as a "waiting zone" to become a legal resident. Although she once felt more vulnerable than those on student visas, she said the announcement made her realize the cycle applies to all international residents.
"Even if I worked my a– off, did under the table jobs and got a student visa for myself, there's no guarantee that I would have had any of the privileges that I worked so hard for," Beak said. "That's a terrifying thing."
Despite her experience, she said she still believes that being back in Gunpo is only temporary. Her new waiting zone is for the end of the Trump Administration.
"I'm just now 21, and I feel like I got my life together," Beak said. "But all of a sudden, the place that I called home I can no longer call home under this presidency."
Despite the indefinite amount of time waiting for the end of a pandemic and a new administration, Beak's one certainty is that she will eventually reunite with her friends and her boyfriend, whom she met at Mercer. 
"Even just friends, when they love you enough, it doesn't really feel like, 'Oh my god, I'm never gonna see them again,'" Beak said. "It's like, 'Oh, I'll see you in Scotland in like two years,' and you just plan your life according to, 'We'll see each other again.'"