COVID-19 concerns move Macon-Bibb meetings online again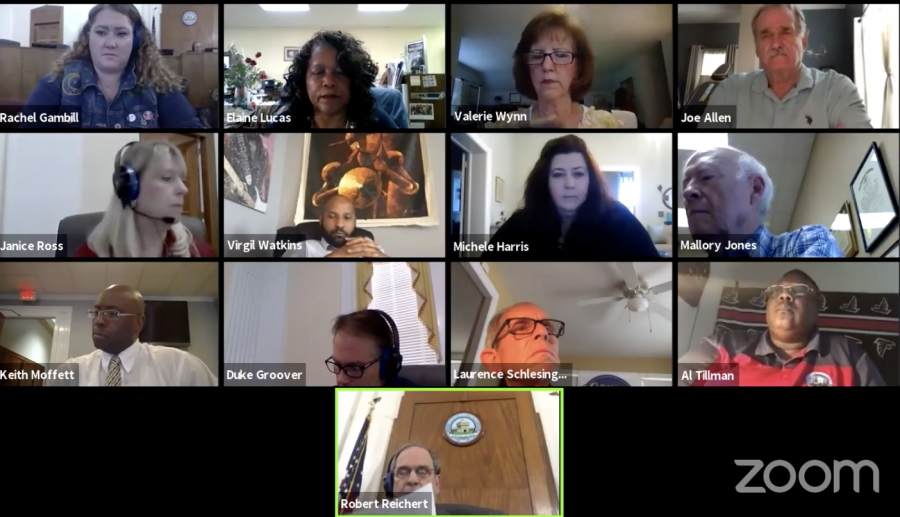 The return to in-person meetings did not last long in Macon-Bibb County.
With Georgia's cases of COVID-19 on the rise, Mayor Robert Reichert and county commissioners will resume meeting through the Zoom online platform.
All meetings will be posted live on Facebook and at the county's website, www.maconbibb.us.
Members of the public wishing to comment on issues of concern must submit emails that will be read during the meeting and broadcast online.
Submit comments to [email protected] by noon on the day of the meeting.
Tuesday, the pre-commission meeting begins at 5 p.m. which will be followed by the regular commission meeting at 6 p.m. when the public comments will be read.
The mayor and commission suspended public meetings and went online March 17 once the coronavirus took hold in Georgia.
Gov. Brian Kemp relaxed his executive orders and the state began to reopen by the end of May but shelter-in-place was still urged for older residents and those who have pre-existing conditions. The commission continued to meet online as a precaution.
After complaints from the public that business was being conducted without the opportunity for comment, the commission held a public meeting June 16 to solicit input about the pending Hawthorne Commons development at the old Virgil Powers school and Fulton Baptist Church.
The following week, commissioners held several hours of committee meetings in person, including a lengthy executive session and briefing on the City Auditorium renovation.
As of this week, meeting attendance again will be restricted to provide for social distancing which means the gatherings will be closed to the public and media until further notice.
Contact Civic Reporting Senior Fellow Liz Fabian at 478-301-2976 or [email protected]