Board Games The Whole Family Can Enjoy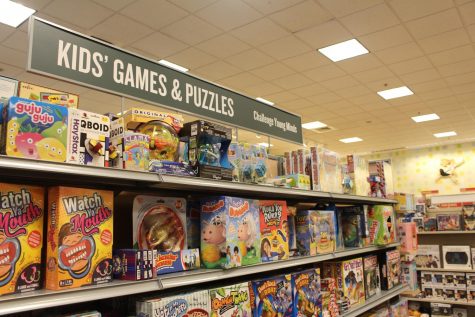 As social distancing has become the new normal, many Americans have turned to board games to pass the time. According to the NPD Group, a national group that compiles data on game sales,  board game and puzzle sales have risen 228% in light of the COVID-19 pandemic. Former board game store owner Stephen Schaffer knows exactly where families should start.
Games for Families with Children Under 10
Finding a game that isn't too confusing elementary schoolers can be difficult. Teaching a child the rules of a board game can try the patience of any parent. 
"I need a game that I can teach in five to 10 minutes and somebody can understand it, and actually start playing the game," Schaffer said, "If it takes too long to teach it, then people are going to lose interest in and especially children."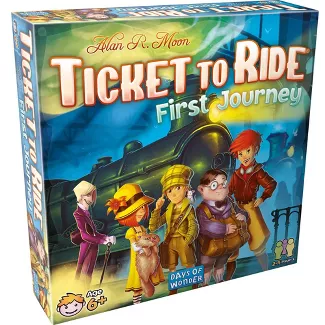 Image via Target.
One of the best things about board gaming right now is that some game makers are releasing children's versions of games that may have been too complicated for younger players to understand.
For example, Schaffer recommends "Ticket To Ride: First Journey" ($31.49, Target). In this, players can race across the U.S. collecting tickets and completing challenges. The first player to six tickets wins the game- and the ire of their competitors. 
Games for Families with Middle School-Aged Kids
For families with kids between 10 and 13, Schaffer said the most important thing is finding games that are easy to learn but more difficult to master.
If you have a family with older kids or if you think that your younger ones are ready, the regular version of  "Ticket To Ride"($44.99, Amazon) can up the anty.
"Ticket to Ride transcends all levels of playing," Schaffer said. 
 Already own those "gateway games"?  Schaffer also offered a host of options suitable for those with middle school-aged kids in the family. 
Some games that fit this criterion include the strategy based game "Risk: Legacy" ($47.99, Atomic Empire) which is based on the original Risk but is more fast-paced, "Settlers of Catan" by Mayfair Games ($38.99, Amazon), and "Kingdomino" by Blue Orange Games ($19.99, Amazon). Each of these games involves rules that can be quickly learned and acted upon without the players losing interest, something that Schaffer is important for new players regardless of their age. 
Games for Families with Older Teens and Adults
Finally, for adult and teen players who are looking for some new games to try out with the family Schaffer recommends "Potion Explosion" by Horrible Guild ($49.99 Amazon). 
"It kind of plays off Candy Crush to some degree," Schaffer said of the marble-based game. 
Image via Horrible Guild
In "Potion Explosion," players compete for the "Student of the Year Award" by quickly snatching up matching marbles from the board and arranging them to create potions. 
But be forewarned: like many games meant for adults, "Potion Explosion" comes with a hefty $50 price tag.
A less expensive game for adult gaming novices is the city building game "Santa Monica" by Alderac Entertainment ($31.70, Amazon Prime). Your family will enjoy taking a break from the hustle and bustle of city life to compete in making the best beachfront community in Santa Monica. This game has a price tag of around $32 on Amazon, which is less than the cost of a family of four going out to the movies for an evening, and will provide fun for family game nights for years to come. 
An affordable fan favorite is the $12 deception-based card game "Coup" by Indie Boards ($9.39, Amazon Prime) and Cards. In this game, players must deceptively kill off one another with the winner being the last player standing. While simple to play, this quick game can be played over and over again for hours of entertainment as your family tries to deduce which of you is the captain, the duke, or even the assassin in the game. 
Instead of heading out this family night, why not try staying in with a new board game instead. The games and memories you collect along the way will be well worth it.